Credly can help you join the largest and most connected network of digital credentials worldwide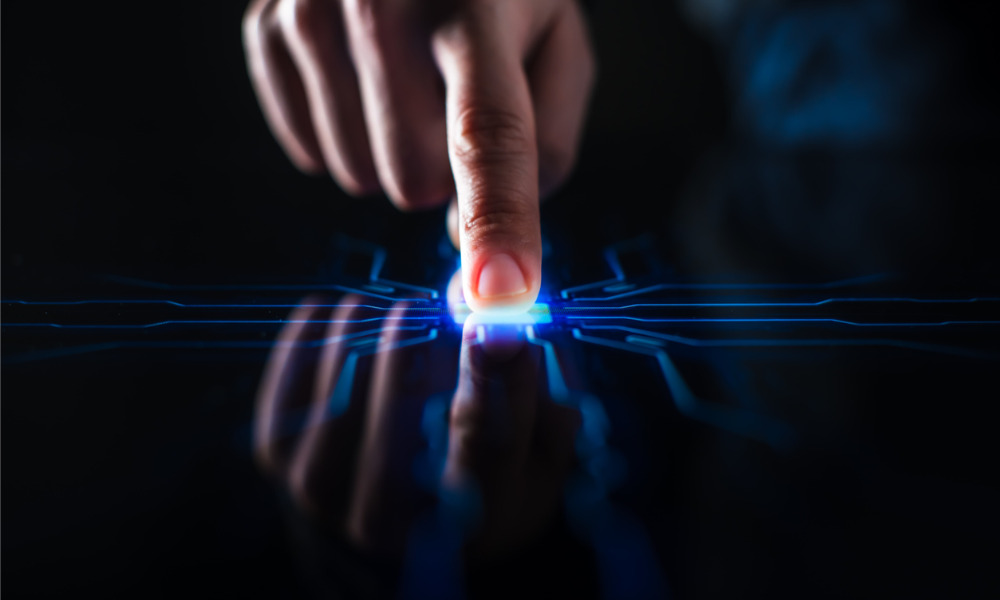 Credly helps employees to earn and easily verify their credentials and to help organizations build their brands. Since 2012, Credly has been streamlining the creation, management, and monitoring of digital badges, credentials, and certificates, becoming a premier digital budget management software company in the process. In fact, Credly operates the largest and most connected network of digital credentials worldwide.
Credly can also literally measure success, providing advanced metrics and ensuring your data and product are secure. This allows organizations to provide and track employee certifications. Here is everything you need to know about Credly, from what a digital badge is to how much it costs to how to use them.
Credly offers employees a digital credentialing program in the form of a "digital badge" and provides tools to track employee (or trainee) certification. Credly has given out millions of digital badges from top-tier companies for career-advancing achievements, helping professionals advance and move forward.
Digital badges give managers added exposure and demarcate them as experts in their given fields, as well as provide verifiable credibility. In other words, a digital badge offered through Credly is a symbol of experience and expertise. It is a form of digital support. You can share and verify Credly digital badges online both easily and securely. The Credly digital badge will tell you who earned the recognition, what exactly was achieved, and which organization recognizes the achievement.
4 ways that Credly's digital badges can be useful
Brand building. You can increase course engagement and completions to better build your brand and increase the demand for you certification and learning programs.
Workforce insights. Credly digital badges can help you better understand the skill set of each of your employees.
Strategic workforce planning. The badges can also help you leverage predictive insights to ensure your business can navigate the future, regardless of the talent or economic challenges.
Intelligent recruiting. Utilizing pre-hire assessments and verified skills, you will be able to source the best candidates as well as reliably evaluate them.
Here are the steps to get a Credly certificate:
You will first have to be issued a badge by an organization.
Create an account to claim your digital badge.
You will be notified that you have been issued a badge by receiving an email from Credly.
Click on the accept button below your badge image, which will then take you to the Credly site to create your own account.
Once you have created your own Credly account and have accepted your digital badge, you can then share your badge.
It is at this point that you will be able to see the power of the network—a great way to tell other professionals about your skills and abilities.
While most organizations issue digital badges when your certification is finished, it can take a few business days for your badge acceptance email to arrive in your inbox. This is the notification email that will direct you in creating your Credly account, accepting your badge, and sharing it with the network.
Yes, Credly costs money. While the pricing is difficult to find, the Credly tool does not offer a free trial version. Here is the Credly pricing plan


Because Credly does not disclose any pricing plan, you will have to create an account or contact Credly to view essential information such as pricing, discounts, and plans.
With a Credly badge, you can represent your skills and share your abilities online in an easy, secure way that can be easily verified in real time. Credly digital badges give employers and colleagues alike concrete evidence of what you had to do professionally to earn your credentials, as well as your potential. Based on your skills, Credly can also offer labor market insights. You can search for job opportunities, and apply, directly through Credly.
Beyond that, Credly's network includes more than 3,000 certification, assessment, and training providers that issue credentials, empowering earners to connect through a catalog of more than 90,000 learnings, which includes 95% of the top IT certifications.
For learning and training providers, you can become a part of a searchable network along with the most powerful training, learning, assessment, and certification providers worldwide. The Credly network also allows you to increase your exposure, amply your brand, and gain trust and credibility.
For employers, one of the world's most connected digital credentialing platform will provide you with the most comprehensive insights into the verified skills your employees possess. To help up-skill and re-skill for the future, you will gain a complete picture of the capabilities of your employees. This tool can be a key aspect of upskilling remote working teams.
The most recognizable hosting providers, SaaS products, development platforms, and tech companies worldwide use Credly to help manage their credential programs. Specific companies include:
IBM
Oracle
Autodesk
Esri
Dell
Adobe
AWS
To give you some idea of the numbers using—and benefitting from—the Credly network, consider the following:
More than 650,000 digital credentials are shared from Credly each month.
There has been a 125% increase in course enrollments of IBM-badged online courses, according to a case study.
90% of Autodesk earners share their digital credentials on online portfolios, email signatures, and resumes, according to a case study.
No. Credly badges do not expire and remain visible on social media as long as you want to display them. While the official certification of the proficiency level demonstrated on an assessment can expire after a couple years, your ability to display your Credly badge will not be affected.
Credly badges can also be awarded retroactively upon request for up to two years after the testing date. If you took a test over two years prior, you will have to retest if you want to earn a new certification and a Credly badge. You may also have the option to upgrade your rating after taking an unofficial test, earning an official rating and a Credly badge.
With Credly badges, you can do the following:
Download your digital badge to embed in your online resume, website, or email signature.
Share your certifications and exams with your professional network.
Discover employers that are searching for your skill set.
Learn how your salary relates to your professional skills.
Seek new job opportunities related to your certification and apply.
Headquarters: Credly, Inc., 368 9th Ave., 6th Floor, New York City, NY, 10001
Founded: 2012
Founder: Jonathan Finkelstein
Size (employees): 51-200
Industry: Information and technology
The future of work is about people, not technology. For employers, Credly simply offers the chance to certify and verify your employees' skills, which can be help you better navigate the future. For employees, joining the world's most connected digital credentialing platform will help you generate opportunities, both to improve your skill set and to search for jobs.
To know where you stand professionally and to create opportunities for yourself in the future—whether you are an employer or an employee—Credly is a useful resource. You will be joining the world's largest digital credentialing platform along with some of the biggest organizations across the globe, across all industries.
Do you have experience using Credly? Do you think it is an effective tool to build your brand? Share your Credly review in our comments section below.