County's mandate for workers in 'high-risk settings' means those granted a medical or religious exemption can't stay in their position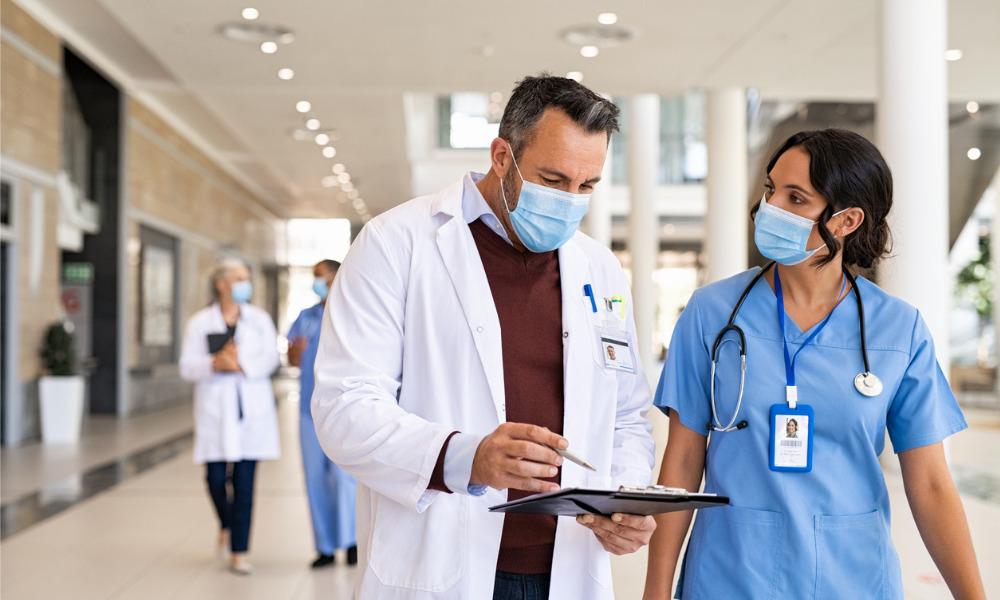 Santa Clara County Executive Jeff Smith refuses to budge on the booster mandate for workers in "high-risk settings," like hospitals and jails.
It's similar to the state's mandate, except for one major difference: those who are granted a medical or religious exemption aren't allowed to stay in their position. Instead, they're to move to a "lower-risk" job setting by Feb. 1.
After hospitals in the region complained that the requirement would amplify the current staffing crisis, the county health department created a waiver option, where organizations could get approved to allow unvaccinated employees to stay in their high-risk job settings. Private entities like Stanford Health Care have already applied for the waiver, but workers under county leadership have to jump through hoops.
That's why six unions sent a joint letter this week to Smith and the Board of Supervisors, arguing that the mandate will decimate an already strained workforce and requesting that county leaders allow those with approved vaccine exemptions to stay in their positions.
"What was initially a county-wide health order is becoming a county-employer policy alone, but one exempted from real discussion with employees and unions," the union letter read. Its signatories include the Registered Nurses Professional Association, County Employees Management Association, Deputy Sheriffs of Santa Clara County, Santa Clara County Correctional Peace Officers Association, Engineers and Architects Association IFTPE Local 21 and Probation Peace Officers' Union 1587.
Read more: California to reinstate paid COVID-19 sick leave
In an interview with East Bay Times, Smith clarified that the decision to apply isn't up to the individual department head. Rather, it's Smith's sole discretion, and he's not making waivers available for hospitals, jails and other county-owned facilities.
"The basic bottom line is staffing in the hospitals and clinics is appropriate and adequate," Smith told East Bay Times. "That doesn't mean we wouldn't want to have more staff to do more things, but we're not in a crisis mode by any means. When you weigh the benefits of creating a healthy environment, it's clear that we shouldn't waive the public health order at this point."
In an ongoing effort mitigate the staffing shortage while combatting the Omicron variant, California Gov. Gavin Newsom and state lawmakers announced earlier this week a new agreement that requires California employers to provide workers with paid COVID-19 sick leave.
The legislation would provide two weeks of leave to full-time workers – who are sick with the coronavirus – at businesses with at least 26 employees, the Los Angeles Times reported. The legislation would also cover those caring for loved ones with COVID-19 and would be retroactive to Jan. 1, 2022.
This benefit, which comes after a similar law expired in September, runs through Sept. 30, 2022. The deal also proposes restoring suspended tax credits to help businesses bear the costs of the extra paid leave.
Last month, Newsom announced that the state will require health care workers to get COVID-19 vaccination booster shots. As a result, "The Golden State" became the second state to mandate booster shots for health care workers, following New Mexico's lead. Newsom had already reinstated an indoor mask mandate.
Since then, San Jose has become the first city in California to mandate that its employees receive a COVID-19 booster shot. In addition, city leaders have adopted a new order requiring that visitors of large, indoor events at public facilities show proof of a booster shot — or submit a negative COVID-19 test — before they enter, NBC Bay Area reported. The order begins Feb. 4, according to Dolan Becker, director of the city's office of civic innovation.