Disconnect between 'what prospecting employees want and what companies may or may not be willing to do'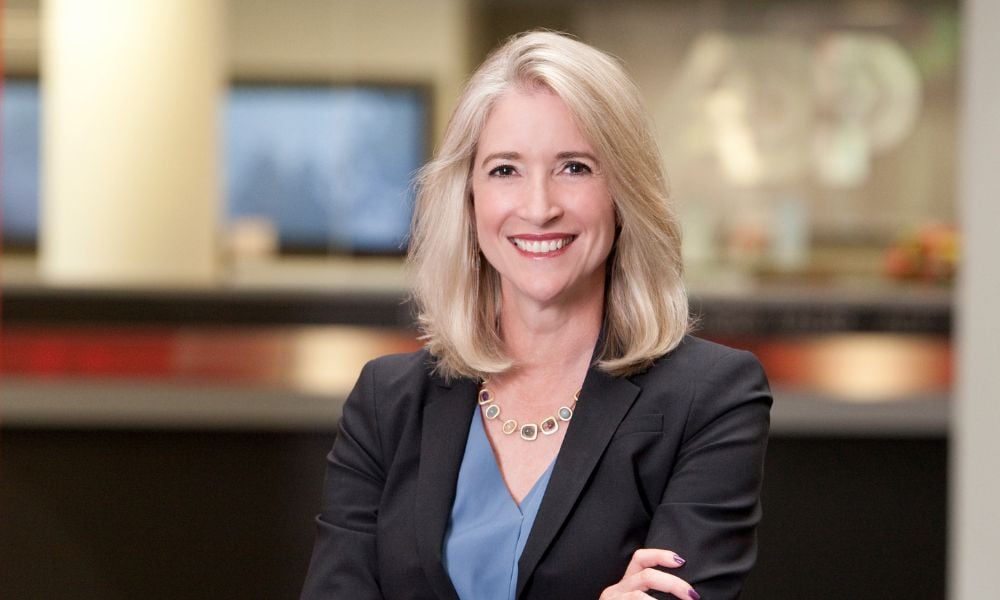 Attracting and retaining talent have been the biggest issues for HR leaders since the COVID-19 pandemic.
Now, as companies navigate hybrid workplace models, those hurdles will remain in 2023, according to a 20-year veteran of the HR industry.
"Leaders recognize the importance of creating a strong culture and the benefits of purposeful connections and interactions, which are critical components of success when you are trying to build culture and retain your talent," says Emma Phillips, division vice president of HR at ADP, an HR tech firm that handles payroll for one in six workers in the United States.
"However, what we're seeing more and more of is that people's views have changed during the pandemic and there may not be as strong of an alignment in terms of what prospecting employees want and what companies may or may not be willing to do. Additionally, global economic uncertainty is also a challenge that will impact HR leaders as they work to maintain employee well-being and keep mental health top of mind," Phillips told HRD.
The labor market is currently in flux as high-profile companies across the country, but particularly in California, announce mass layoffs, hiring freezes and budget cuts ahead of an anticipated recession. In October, the number of job openings decreased to 10.3 million from 10.7 million in September, according to the latest Job Openings and Labor Turnover Survey (JOLTS). Despite the drop, that means there are roughly still 1.7 jobs available for every unemployed person.
Meanwhile, the Great Resignation has finally cooled off, as roughly 4 million Americans quit their jobs in October, according to the Bureau of Labor Statistics. That follows a consistent national turnover rate since the summer, with roughly 4.2 million Americans quitting their jobs in June, July and August, respectively, and roughly 4.1 million leaving in September. Furthermore, that adds up to more than 89 million Americans having fled their employer since the beginning of 2021.
To combat turnover at ADP, Phillips says the company continues to prioritize learning and development.
"People thrive when they know what they're doing, when they're loving what they're doing and when they have a purpose to what they're doing," Phillips says. "Providing employees with the learning opportunities to do their job function well, afford them a chance to grow and expose them to new experiences and opportunities, as well as explain the purpose of how their work ties to the broader company strategy, are all critical steps to retaining your talent."
"Probably more importantly," she continues, "you need to focus on developing your leaders, equipping them with the tools and training to check in regularly with each member of their team. Leaders must understand their employees' strengths and you should empower them to give their employees an opportunity to do more of what they love. Leaders are the single most powerful lever that influences talent attraction and retention, as well as helps employees navigate through their own personal challenges."
Leading through uncertainty and turbulence
Of course, there have been an abundance of challenges since 2020: mass shootings, racial strife, the war between Russia and Ukraine, Roe v. Wade being overturned, historic inflation, the list goes on and on. It's no wonder that 87% of workers have experienced burnout this year, up 6% from 2021, according to Ceridian's annual Pulse of Talent survey. Furthermore, nearly all (92%) of senior leadership feel burnt out, with 40% of them experiencing very serious or extreme burnout symptoms.
However, for an organization to persevere through these challenges, leaders must remain steadfast in their commitment to company values, maintaining a people-centric approach.
"During times of change, having a leadership team that listens and leads with empathy can be a differentiator," Phillips says. "As far as employee well-being, companies need to be able to offer strong well-being support. It's never enough to just have one offering. Think about it as an ecosystem of support that employees can 'reach in and grab' as needed depending on the circumstances."
Phillips says her goals for 2023 will be continuing to focus on talent attraction and retention, leadership development, driving diversity, equity and inclusion (DEI), as well as HR innovation.
"We set directional targets to support our business objectives and to measure progress with regards to the representation of women and underrepresented groups in leadership, as well as our salesforce," Phillips says.
"Additionally, we've partnered with our learning team to enhance frontline leader training to ensure there's a focus on modern leading, especially in a hybrid work environment. We're also partnering with our innovation lab in HR to continue to act on insights from our people data. Our goal is to continue to elevate the consultative work we're doing, and the value we're adding as an HR team."
Check out our software review of ADP here.