Allowing employees to work from home is an effective recruiting strategy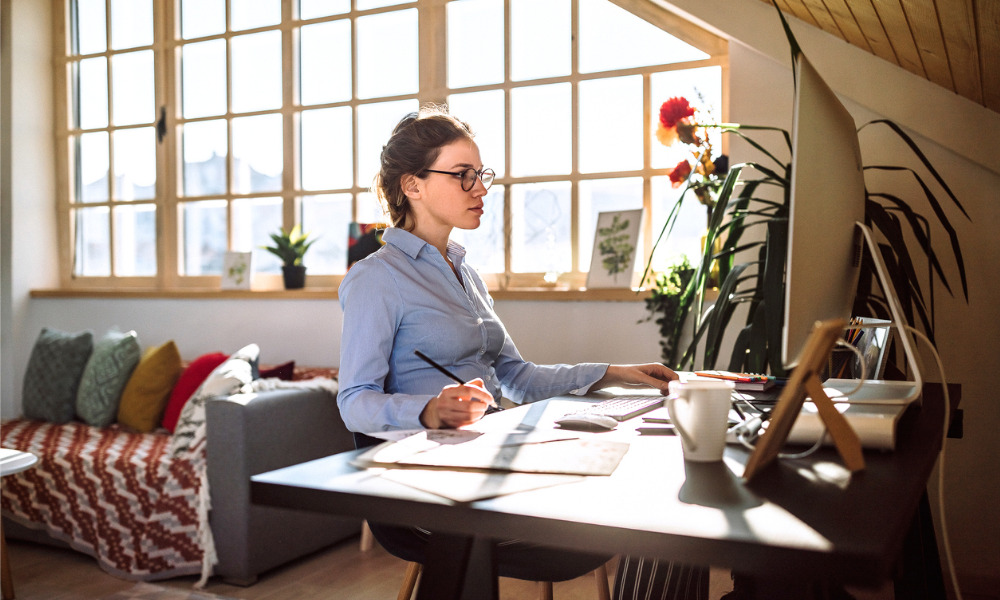 Robert Half International – whose headquarters is in Menlo Park, CA – is the top company hiring for hybrid jobs, according to FlexJobs.
With career opportunities in such wide-ranging fields as legal, HR & recruiting, accounting and finance, administrative and computer and IT, Robert Half has hired for freelance, part-time, flexible schedule, hybrid, 100% remote and temporary jobs in the past. Currently, hybrid job openings at the company include account managers, accountants, contract administrators and software engineers.
The company beat UnitedHealth Group of Minnetonka, MN; Kelly of Troy, MI; Thermo Fisher Scientific of Waltham, MA; and Verizon of New York City.
Completing the top 10 are Stride, Inc. of Herndon, VA; Accounting Principals of Jacksonville, FL; Grand Canyon Education - GCE of Phoenix; CVS Health of Woonsocket, RI; and Lincoln Financial Group of Radnor, PA.
"More companies are adopting and embracing hybrid work arrangements even two years after the pandemic began," Toni Frana, FlexJobs's career coach, told CNBC Make It. "It's clear that workers value flexibility – but as hybrid positions become more popular, we're seeing these roles become more competitive to get, too."
Apple, Microsoft, Shopify and Slack are amongst the well-known companies with fully remote or hybrid work setups, according to a previous report.
Meanwhile, seven categories dominated the FlexJobs database when it comes to hybrid job postings. These include:
Sales
Project Management
Computer & IT
Medical & Health
Accounting & Finance
Marketing
Education & Training
Hybrid offers a lot of positives for employees, said Rachel Pela, a content coordinator for FlexJobs.
"With how and where we work in flux, a hybrid model gives you the best of both worlds. You have time for in-person collaboration with colleagues and supervisors, and you get the work-life balance and productivity of working from home," Pela said.
Previously, Robert Half was also named among the top 15 U.S. employers with remote jobs to watch in 2022, along with California-based Williams-Sonoma and TranscribeMe. The cities of San Francisco and San Jose are ripe with opportunities for job seekers, according to WalletHub.
Many senior executives are struggling with the Great Resignation, in which a record number of Americans are quitting their jobs. And in order to compete for talent during the nationwide staffing shortage, West Coast-based tech companies, especially those in Silicon Valley, are increasingly seeking talent away from the West Coast.
Throughout the U.S., staffing firms are answering the call, supplying temporary and contract workers during this tight labor market. Staffing companies employed an average of 2.7 million temporary and contract workers per week in the third quarter of 2021, according to recent data by the American Staffing Association (ASA) in Alexandria, VA.
Earlier this year, the House of Representatives voted to pass the America Competes Act, an expansive package of bills designed to boost the country's competitiveness with China over leading the global economy. Part of the package includes legislation that would direct more than $1 billion toward increasing the diversity of scientists, researchers and technologists.