Stressful working conditions single biggest contributor to a record number of Americans quitting their jobs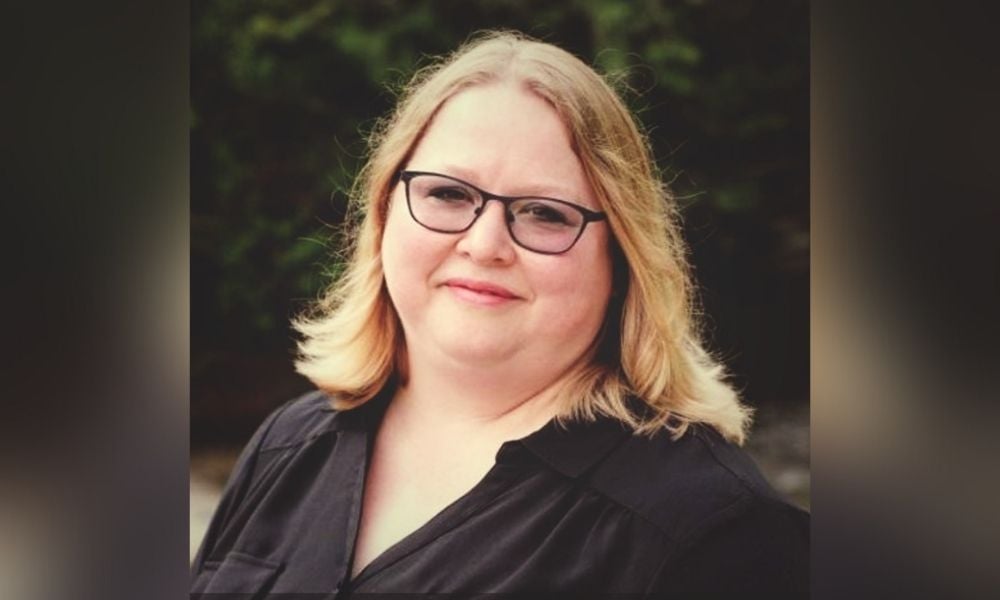 The Great Resignation, in which a record number of Americans are quitting their jobs, has changed the labor market forever.
That's what 76% of HR professionals believe, according to the 2022 HR Industry Trends Report from TrustRadius, an Austin, TX-based review site for business technology. The report polled 764 HR professionals from the associate level to C-suite across industries in the United States.
A record 4.5 million Americans quit their jobs in November, up from 4.2 million in October, according to the Bureau of Labor Statistics. The 370,000 increase was led by the accommodation and food services industry, followed by transportation, warehousing, health care and social assistance and utilities. The rise in employees quitting was spread throughout the US, as all four regions reported an increase.
The previous record was in September with 4.4 million employees leaving (3% of the nation's workforce). That followed 4.27 million quitting in August. Essential workers, in particular, have been heading toward greener pastures. Meanwhile, job openings dropped by 529,000 to 10.6 million on the last day of November, according to the Labor Department. Industries with large declines in job openings included construction, accommodation and food services and nondurable goods manufacturing industries. In July, America's available jobs peaked at 11.1 million.
The historic nationwide staffing shortage is a byproduct of the COVID-19 pandemic, in which employees have revaluated their priorities. They're seeking more money, enhanced benefits, better working conditions and increased mobility. Combine that mass turnover with generational retirement and talent shortages due to health concerns, and you'll see why companies are struggling to fill positions and serve their customers.
"Employees will no longer tolerate being overworked, underpaid and unsupported," says Jamy Conrad, senior director of people at TrustRadius. "This empowered workforce is challenging companies to support them with better onboarding, benefits and overall flexibility."
With these complex factors in play, HR professionals have honed in on company- and employee-specific causes of the Great Resignation. For company-related causes, 31% pointed to stressful working conditions as the single biggest contributor, followed by 16% citing low pay, 15% citing a lack of flexibility and 13% citing company failure to address work/life balance, according to the report.
Read more: 'The best talent looks like everyone, not just Mark Zuckerberg'
For employee-related causes, 30% said workers have gained perspective on what's important in their lives and 18% said workers are reflecting on what they want from their career. Taking a more cynical approach, 14% of HR professionals said workers are taking advantage of the pandemic to make demands and another 14% said workers are simply looking for better paying opportunities.
"The vast majority of HR professionals are feeling challenged and exhausted by the pandemic," Conrad says. "And they're facing even bigger hurdles with the Great Resignation and the need to rapidly improve their diversity, equity, and inclusion (DEI) efforts."
When it comes to DEI, 60% of HR professionals said their company is diverse, 44% said their company is equitable and 43% said their company is inclusive. That's not exactly encouraging, especially with DEI efforts becoming a priority for many organizations in the wake of the racial protests throughout the country in 2020.
The report revealed that 71% of HR professionals think that the Great Resignation will impact their DEI efforts. Taking an optimistic approach, 41% believe the seismic shift offers an opportunity to increase diversity. Conversely, 21% said it will derail company DEI efforts. Meanwhile, 44% said it will require a complete rethinking of DEI strategies for 2022 and beyond.
Historically, executives and recruiters often complained that there weren't enough qualified women and minorities to fill positions, especially senior- and executive-level roles. However, it was a catch-22: women and minorities weren't qualified because they weren't given the chance. Traditionally, boards have predominantly consisted of white males, often referred to by those within their social circle. Without women or minorities being promoted to top positions, their experience level often disqualified them from placement on the boards.
That kind of hiring bias has come under fire recently, with more than a dozen of the world's largest employers forming the Data & Trust Alliance to focus on responsible data and AI practices for recruiting and prospecting purposes. Meanwhile, Boston-based startup AdeptID, has spent the past year using an application programming interface (API) to find hidden talent in the workforce to recommend to employers.
"There are plenty of good jobs out there that don't require a degree, but the methods used to identify talent are fairly superficial and certainly outdated," Fernando Rodriguez-Villa, co-founder and CEO of AdeptID, told HRD. "It's not a surprise that a lot of algorithms are racist or have other forms of prejudice when not a lot of attention was paid to the quality of training data."