Embracing boomerang employees is a good start, says TELUS International's Global VP of HR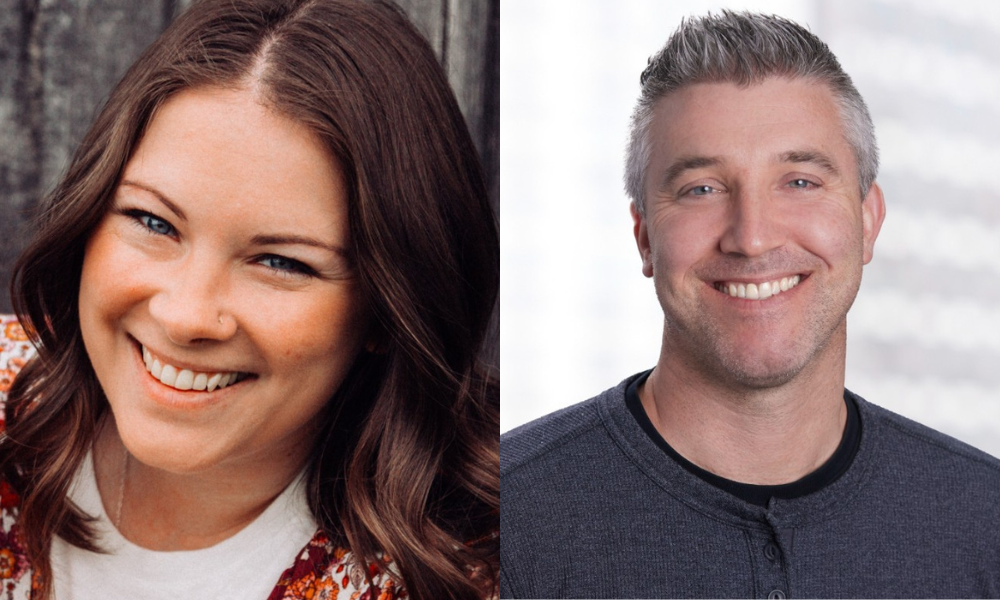 Don't let the mass layoffs fool you – competition for talent, especially in the technology industry, remains as fierce as ever.
Many of those budget-cutting employers, such as San Francisco-based Salesforce and Stripe, are simply right-sizing after overhiring in 2020 and 2021.
By the endof the first quarter, some of them may even pick right back up where they left off, according to Ben Porr, global vice president of people science at Harver, a remote-based HR tech firm.
"It will still be a candidate-driven market with competition driving salaries up similar to what we've seen in the past," Porr told HRD.
To win the war for talent, HR leaders should adopt these three recruitment strategies.
Embrace boomerang employees
While the Great Resignation rages on, the phenomenon has spawned other trends, such as the rise of boomerang employees, which refers to workers who returned to a previous employer.
Nearly half (43%) of people who quit their jobs during the COVID-19 pandemic admit they were actually better off at their previous company, according to research from payroll firm UKG. Furthermore, nearly one in five of those workers have already gone back to the job they left.
Read more: UKG Pro Review
Canadian technology giant TELUS International, which has customer experience centers in Las Vegas and South Carolina, have welcomed these boomerang employees with open arms.
"Everybody is curious if the grass is greener, and many folks found out it wasn't," Albert Galarza, global vice president of HR at TELUS International, told HRD. "If they were a good performer, a team member who lived our values, of course we'll welcome them back. They become great ambassadors for your brand."
Look for leadership skills
Cyberbacker, an Ogden, UT-based business consultancy, isn't just committed to reskilling current employees – it's focusing on developing the company's future leaders. And that process starts from the first interview with a candidate.
"Whenever we hire great talent, we ask what is their purpose or why they're applying for this role," Em Rodriguez, vice president of careers at Cyberbacker, told HRD. "People tend to look for a job that just compensates them without caring about their role or even the company they'll be working for. Well, we can visualize and build their goals, perhaps one they hadn't even thought of when applying."
Rodriguez puts a lot of stock into the cliché' "Where do you see yourself in five years?" because it's a leadership indicator. "If people answer that they're just looking for great compensation, you follow up with, 'Aside from money, where else do you see yourself? Do you think you'll be running a division?' From there, you can gage if they have a leadership sense, if they're passionate enough for a role and if they'll have accountability innate in themselves," Rodriguez says.
Don't rely on traditional credentials
Workhuman, the Framingham, MA-based HR tech firm, is one of many companies no longer requiring four-year degrees for most positions. It's not only an effort to promote diversity, equity and inclusion (DEI), but also a sound strategy for expanding the talent pool.
"We know there's a lot of great talent out there that didn't have the same opportunities in terms of obtaining a college degree," Lauren Van Duyn, recruitment manager at Workhuman, told HRD. "There are plenty of people who have relevant work experience that could be more valuable in the role as opposed to someone with a degree."
"Plus, there's a decline in college applications," Van Duyn continued. "A lot of people are deciding to go different routes, such as being entrepreneurial and starting their own business, where they can bring unique perspectives outside of a traditional classroom setting to a company."
However, you shouldn't assume an applicant's skills in one area will automatically transfer to your business. For example, Harver conducts a correlation analysis for its clients to show whether experience and education relate to performance. Surprisingly, it's not often the case in high volume, entry-level roles, Porr says.
"Just because someone has a number of years in a role doesn't mean they gained the competencies important for that job," Porr says. "Focus on what are the competencies you need at entry of the job versus what you can develop on the job."