Paycom VP of HR urges peers to invest more in mental health benefits, programs and resources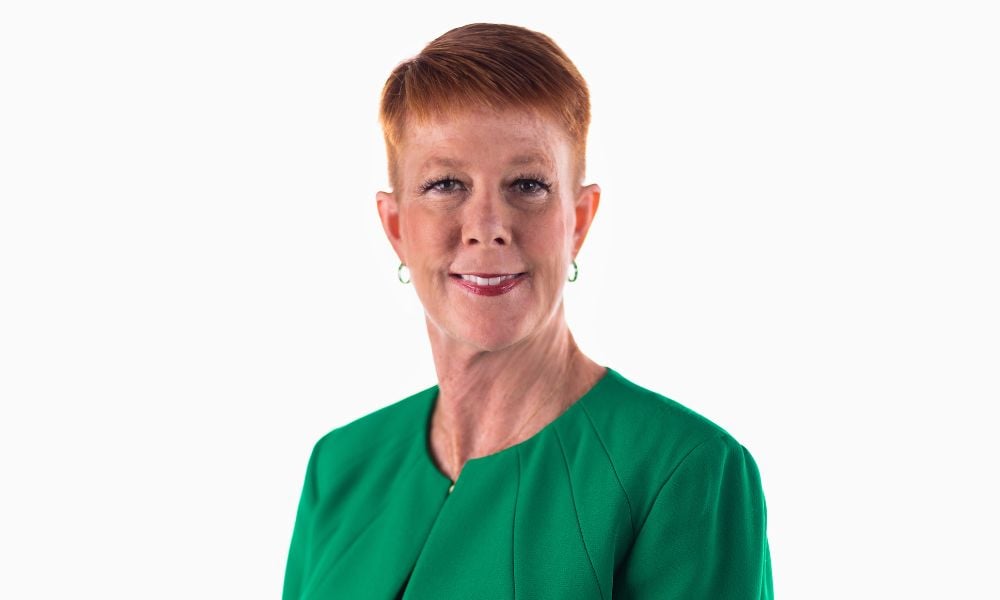 What should HR leaders' New Year's resolution be?
Jennifer Kraszewski, vice president of HR at HR technology firm Paycom, suggests doubling down on caring for employees' holistically.
"HR leaders aren't focused enough on the employee experience, which encompasses everything from the technology employees use to the benefits and development programs that companies offer," Kraszewski told HRD. "HR leaders don't think about the whole person as much as they should. These days it has to be front of mind."
Mental health is a great starting point, according to the 25-year veteran of the HR industry, who previously worked for Oklahoma-based companies Chesapeake Energy and Eateries, Inc. In addition to having a traditional employee assistance program (EAP), Kraszewski says employers need to invest in mental health benefits, programs and resources.
"HR leaders should be asking themselves what are we doing to create a culture of mental wellness in the workplace," Kraszewski says. "What resources do we need to have to create an environment where people can have productive conversations that contribute to their overall mental wellness?"
A quarter of American workers have a high mental health risk, according to The Mental Health Index by LifeWorks, which surveyed 5,000 employees in the United States during November. Approximately 30% of respondents in the high-risk group reported diagnosed anxiety or depression. Even though the COVID-19 pandemic appears to be in the rearview mirror, stress, anxiety and burnout stemming from the crisis are still impacting workers on a daily basis. Almost three years since the onset of the pandemic, the number of Americans reporting a high mental health risk has decreased by only 2%.
To support employees with their struggles, Kraszewski says Paycom offers several mental health programs and benefits, including having well-being advisors on staff. In the summer of 2020, as racial protests exploded across the country, the firm created the "Better Conversations" program for employees to come together to share their thoughts and feelings in a non-judgmental forum. Since then, the program has expanded to cover topics related to mental wellness, working parents, women in tech and more.
"Employees were hurting and needed to heal and wanted a forum," Kraszewski says. "It's another part of creating that culture where you can bring your authentic self to work and that starts creating that mental wellness."
Mental health benefits and resources on the rise
More than two-thirds of employees in some of the biggest companies in the U.S. wish their employer offered more mental health benefits, according to a survey HRD America commissioned from Blind, the anonymous professional social network, last year. Walmart topped the list, with 95% of employees wishing the largest employer in the country offered more mental health resources. The retailer was followed by Goldman Sachs (85%), Menlo Park, CA-based Robinhood (81%), JPMorgan Chase & Co. (80%) and T-Mobile (80%).
Walmart, the largest employer in the U.S., has since implemented Mental Health First Aid training that teaches associates how to identify, understand and respond to people who are struggling with mental health challenges. HRD America has recently reported on other large employers increasing their mental health investment, such as Walgreens Boots Alliance expanding its well-being program that's free for U.S. employees and their family members.
In the fall, Amazon (the second largest employer in the U.S.) introduced new mental health resources and increased its existing benefits offering to include five free counseling sessions per issue per year, starting in January. Similarly, PricewaterhouseCoopers (PwC) doubled its number of free visits with a mental health professional, as well as increased the reimbursement amount for out-of-network mental health support and launched tech-enabled vacation tools to make it easier for employees to plan and take uninterrupted time off.
These types of benefits and perks are expected to continue in 2023, with a recent survey by AHIP, a health insurers' trade association, indicating that health plans are improving access to mental health services by bringing more providers into their networks.
"The person-first employee experience will be critical in 2023," Kraszewski says. "Even if you're in an economic downturn, organizations must have the right development programs to develop the right leaders. Employees want to be supported by their frontline leaders, and organizations that don't focus on that will have retention and attraction issues for years to come."