'We're removing stigma and normalizing conversations'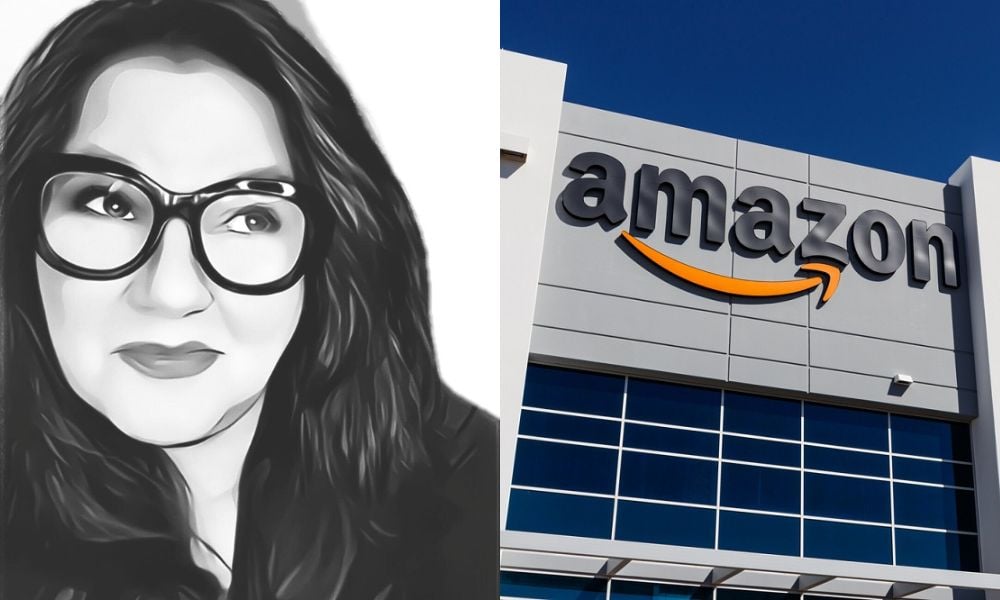 Amazon has embarked on a crusade to address and support employees' mental health needs.
The second-largest employer in the United States introduced new resources and increased its existing benefits offering last month.
It's a welcome announcement after 75% of Amazon employees said they wished the company offered more mental health benefits in a survey HRD America commissioned from Blind, the anonymous professional social network, in April. At the time, 82% said they didn't feel the Seattle-based e-commerce juggernaut supported their mental health and only 18% said they had taken advantage of the company's mental health benefits.
Alarmingly, 11% believed the company didn't offer any at all.
That's certainly not the case, as Amazon not only offered mental health benefits before this year, but also officially launched its Mental Health and Well-Being Affinity Group (aka employee resource group) in February 2020 – just in time for the COVID-19 pandemic. The group evolved out of the Amazon People with Disabilities Affinity Group, of which Bettina Thompson is a global board member.
"We began recognizing nonapparent disabilities, such as neurodiversity and mental health concerns, that weren't visible," Thompson, an Amazon program manager focused on diversity, equity and inclusion (DEI) in tech talent acquisition, told HRD. "As we looked at data and the workforce, we realized it's much broader than the lens we originally started with in terms of a disability diagnosis because we all have mental health."
The group has since grown from an initial subset of 1,200 employees to roughly 24,000, with almost 90 regional chapters around the globe. Naturally, the group engages in Mental Health Awareness Month with various programs and encourages employees to post anonymously on Amazon's Chime platform and in a dedicated Slack channel all year round. The company also has a clinical psychologist on staff to give oversight.
"As a company that values whole people, we want them to feel empowered to do their best work and have an environment where they find the value of belonging," Thompson says. "We're removing stigma and normalizing conversations around mental health. If someone is having an off day, they can share that and then there can be considerations and conversations to support them."
Among the new benefits, all Amazon employees and their families will now receive five free counseling sessions per issue per year, starting in January 2023. That's up from the three free sessions currently offered through the company's global employee assistance program (EAP), which was enhanced this year to give additional mental health resources, including self-guided programs and mental health coaching, to Amazon employees in 54 countries outside the U.S.
"We had a pretty solid offering before, but now we have additional counseling sessions, so people don't feel it's just for a crisis moment," Thompson says. "It's for care and well-being and if my spouse or roommate or another dependent needs support, I can pass that session on to them. We want to make sure the people you're living with are whole."
Building on a series of live mental health awareness forums, Amazon Benefits is crafting a self-guided educational module for employees for when a mental health concern arises at work. Amazon is also partnering with the National Alliance for Mental Illness (NAMI), one of the largest grassroots mental health organizations in the country. The partnership will focus on building increased access to family and peer support services for Amazon employees.
In September, Amazon teamed with Twill Therapeutics to give employees free, confidential, 24/7 access to its Twill app, a self-guided mental health program that also provides mood tracking, science-backed games and activities designed to help employees and their family members manage stress.
In the U.S., Amazon health plan benefits were recently enhanced with the addition of Brightline, a virtual mental health service focused on children that includes access to coaching, counseling, medication management and speech therapy. One in five children, either currently or at some point during their life, have had a seriously debilitating mental illness, according to the Centers for Disease Control and Prevention (CDC). Of course, parents of children struggling with mental health can face several repercussions impacting their performance at work, as well as their holistic well-being.
"From a talent acquisition perspective and as a DEI practitioner, we really care about what's happening at Amazon in terms of representation and that sense of value, belonging and having a voice in the space," Thompson says. "Those things are critical to a psychologically safe space where people can show up and feel authentic to themselves. Mental health is a critical component – it's not an optional one. We've seen leaders support it through their own stories and endorsements. That's huge when you get leaders standing up in that way."