Tesla CEO addressed Twitter employees about potential layoffs, remote work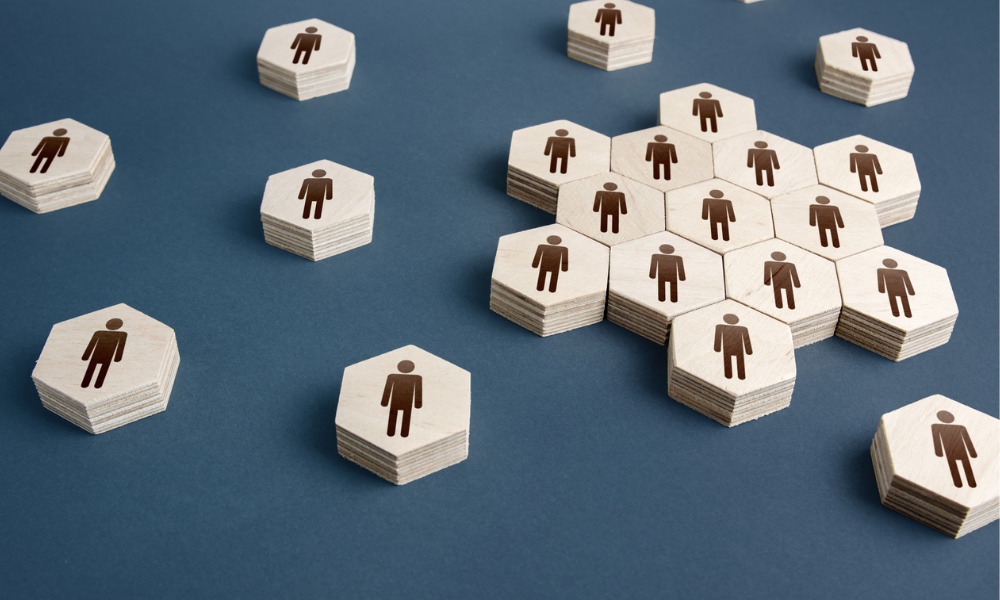 Twitter employees received only a few answers to their burning questions since Elon Musk agreed to buy the San Francisco-based company earlier this year.
On Thursday, the Tesla and SpaceX CEO addressed Twitter's workforce, offering some insight as to what the future of the company may look like if the entrepreneur indeed takes the helm of the social media giant.
Read more: HubSpot chief people officer: How HR should manage leadership transitions
Regarding potential layoffs, Musk said: "It depends. The company does need to get healthy. Right now the costs exceed the revenue." Musk also argued there needs to be rationalization of headcount or else the company won't be able to grow, CNBC reported. "Anyone who is a signification contributor has nothing to worry about," he said.
When asked about a potential remote work policy at Twitter, Musk said if someone is exceptional at their job, remote work is fine, CNBC reported. But he did mention that his "bias is strongly towards working in person." The business leader caused quite a stir earlier this month when he ordered his employees at Tesla to come back to work in their offices for 40 hours a week. "Tesla makes cars, and you can't make cars remotely," Musk said to Twitter employees.
In April, Musk, the world's richest person according to Forbes, seemingly purchased Twitter for roughly $44 billion. Since then, he's appeared hesitant about the deal, alleging that the company hasn't accurately disclosed the number of fake or spam accounts on the service.
Following the announcement, CEO Parag Agrawal held a company-wide town hall meeting, saying there were no plans for layoffs "at this time." It's been six years since Twitter made significant cuts to its staff, eliminating 350 positions primarily in the sales and marketing departments, according to CNN.
One month later, Agrawal informed employees that Kayvon Beykpour, head of Twitter's consumer division, and revenue product lead Bruce Falck were leaving the company, Reuters reported. Agrawal also said in the memo that the company would pause most hiring and review all existing job offers to determine whether any "should be pulled back."
In a series of tweets, Beykpour said it wasn't his decision to leave Twitter. He apparently shared the news of his departure while on paternity leave.
The truth is that this isn't how and when I imagined leaving Twitter, and this wasn't my decision. Parag asked me to leave after letting me know that he wants to take the team in a different direction.

— Kayvon Beykpour (@kayvz) May 12, 2022
Meanwhile, Falck didn't address the circumstances surrounding his departure, but did thank his colleagues in another series of tweets.
I wanted to take a moment to thank all the teams and partners I've been lucky enough to work with during the past 5 years. Building and running these businesses is a team sport

— bruce.falck() 🦗 (@boo) May 12, 2022
In an exclusive Q&A with HRD America, Katie Burke, the chief people officer of HubSpot, addressed how HR should handle a leadership transition.
"The foremost challenge an HR leader faces amidst leadership change is attrition," Burke said. It's possible they learned about the situation only days or hours before the public, but it's their job to steer the ship and create clarity amidst chaos. Once employees hear of a buyout, panic sets in. They think: 'Is my job safe?' 'How does this impact my equity?' 'What does this mean for my current project?' It's the HR leader's first priority to collect, distill and disseminate need-to-know information to employees clearly, while avoiding speculation."

"Beyond company-wide correspondence, HR leaders have to arm managers with talking points to help them create productive spaces for conversations at the team level," Burke added. "Continuing to work and pretending the situation doesn't exist doesn't exactly inspire confidence. Managers need the tools and resources to proactively address the elephant in the room."