Potential layoffs, discontinued remote work and taking the company private remain hot topics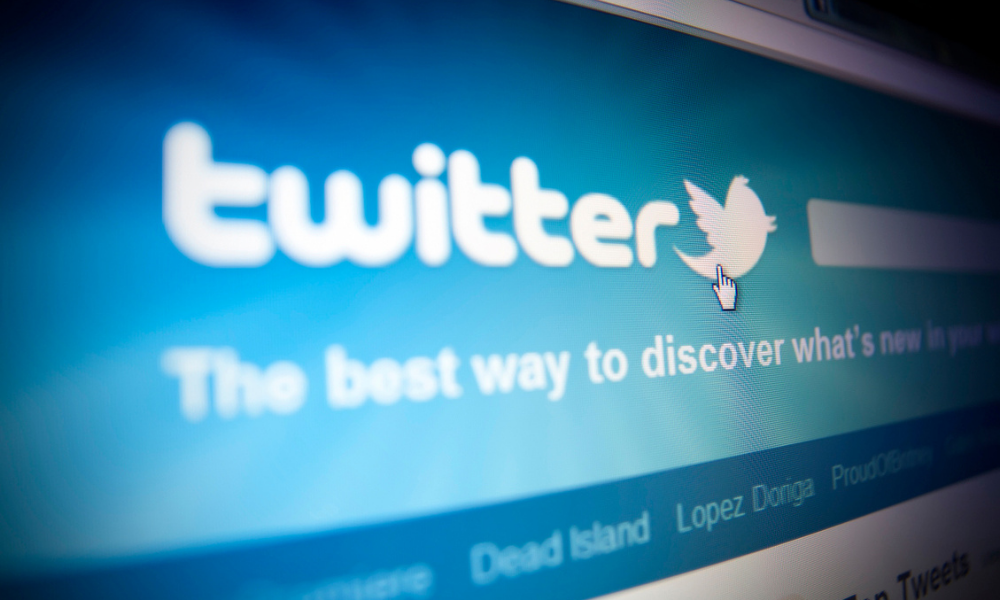 Until Elon Musk's deal to purchase Twitter finalizes, the San Francisco-based company's more than 7,000 employees are stuck in limbo, like drafts waiting to be sent.
Twitter CEO Parag Agrawal told employees during a company-wide town hall meeting this week that the future of the social media giant is uncertain. On Monday, Musk, the world's richest person according to Forbes, purchased the company for roughly $44 billion. The Tesla and SpaceX CEO negotiated to buy Twitter in a personal capacity and his other companies aren't involved in the deal. Upon completion of the transaction, the social media platform will become a privately held company.
It's expected to take three to six months for the deal to close, the New York Times reported. Bret Taylor, chair of Twitter's board of directors, stressed that the agreement with Musk prioritized "operating continuity" until the deal was closed, Reuters reported.
Read more: How firm offers employee insights that won't come up in 'discussions with HR'
Agrawal said there were no plans for layoffs "at this time." It's been six years since Twitter made significant cuts to its staff, eliminating 350 positions primarily in the sales and marketing departments, according to CNN.
Some Twitter employees, like Edward Perez, a director of product management, have aired their concerns on the social media platform.
I can't speak for all @Twitter employees; I can only speak for myself: It's a time of genuine discomfort & uncertainty.

Most of us believe deeply that Twitter is much more than a tech platform; we have a deep responsibility to society. I hope our new owner gets that. https://t.co/DY1nBEG4Dt

— Edward Perez (@eddie1perez) April 25, 2022
Others have taken to Blind, an anonymous professional social network with more than five million users. Professionals predominantly in the technology and finance industries turn to the free app to seek career advice and workplace insights, such as compensation figures, company culture, interview advice and sometimes even gut checks for their personal lives.
"Pretty stressed tbh. I feel like going from public -> private is opposite of what you want from a comp perspective. If comp is negatively affected, then we'll lose a lot of great talent and any incentive for working at Twitter will be gone. Also, having a billionaire running a private social media company with the amount of influence Twitter has is a terrible idea whether or not you agree with their ideology," one anonymous employee posted.
"I am pretty depressed. I think layoffs are inevitable, plus being a private company means we won't have RSU refreshers," another anonymous employee posted.
One anonymous employee went so far as to suggest leaving the company in response to the takeover. "I don't think Musk's vision for Twitter is one that will be financially beneficial to me vs current other tier 1 offer. I actually admire Musk and his drive. But I really don't think he's buying Twitter to run it like other social media companies. I think it will become the identity/auth platform for his conglomeration of companies. I think the transition to this will be very tumultuous and not highly rewarding in the short term. I also think he'll learn some really hard lessons about operating in the social media space with governments breathing down our neck about regulation as well as trying to shift away from ads," the employee posted.
In March, before Musk's courtship of Twitter began, Blind reported that 71% of employees on the platform were considering leaving the company in the next three months. Nearly 70% had communicated with a recruiter, 47% had applied for another job and 45% had already gone on an interview.
🚀💫♥️ Yesss!!! ♥️💫🚀 pic.twitter.com/0T9HzUHuh6

— Elon Musk (@elonmusk) April 25, 2022
Perhaps at the time, employees were reacting to Twitter reopening its offices, even though Agrawal said that employees can decide where and how they work, including being remote full-time.
Of course, that model could change once Musk takes over. Earlier this month, Amazon founder Jeff Bezos tweeted an article by GeekWire from May 2020 about Amazon's eight-floor family homeless shelter attached to its Seattle headquarters, saying the initiative worked out great and makes it easy for employees who wish to volunteer. Bezos then suggested converting at least a portion of Twitter's headquarters into a homeless shelter. Musk agreed in another tweet, calling it a "great idea."
As a result, Musk asked users to vote if the building should be converted. The poll gained over a million votes in less than a day, with more that 90% saying yes, Reuters reported.
However, it's not all doom and gloom amongst the Twitter workforce.
"After years of Twitter stock underperformance I'm #Thankful that Elon bought the company. If you haven't yet heard all existing unvested RSUs become cash equivalents on same vest schedule at 54.20 / share which is a big jump from last refresher. Also no comp changes for one year. Given the likely stock market crash + recession it'll be great to buy discounted stocks while TWTR cash is locked to sell at a great price," one anonymous employee posted on Blind.
"Yeah I wish there was a way to get equity in the upcoming private Twitter as I expect great positive changes ahead. So much untapped potential," another anonymous employee posted.
Related stories