The world's richest man has taken over the San Francisco-based social media giant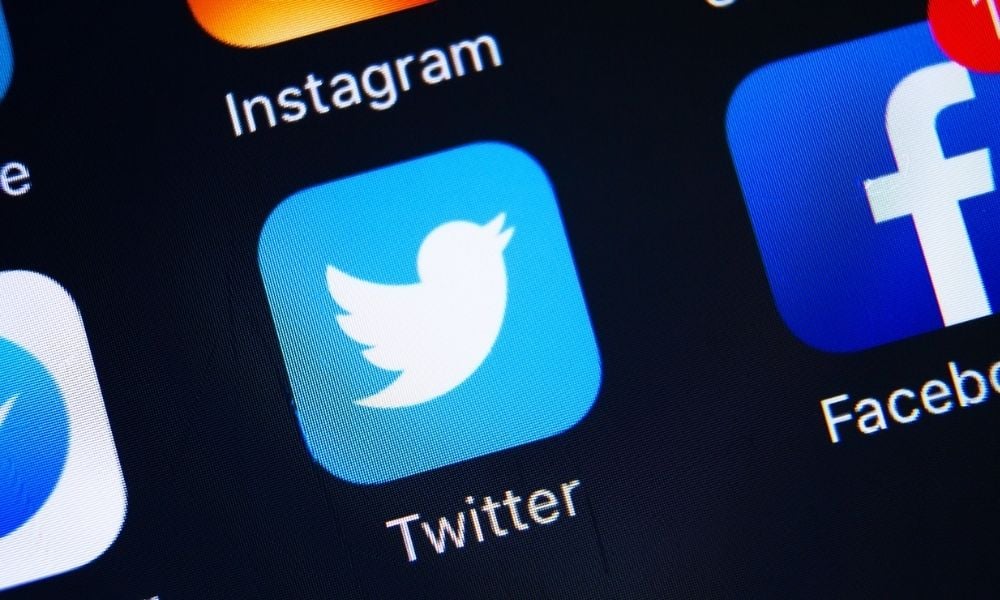 Elon Musk's nearly month-long courtship of Twitter is over.
The San Francisco-based company has announced it's selling to the Tesla and SpaceX CEO for roughly $44 billion, Twitter announced in a press release. Musk, the world's richest person according to Forbes, has negotiated to buy Twitter in a personal capacity and Tesla isn't involved in the deal. Upon completion of the transaction, the social media platform will become a privately held company.
"Free speech is the bedrock of a functioning democracy, and Twitter is the digital town square where matters vital to the future of humanity are debated," Musk said. "I also want to make Twitter better than ever by enhancing the product with new features, making the algorithms open source to increase trust, defeating the spam bots, and authenticating all humans. Twitter has tremendous potential – I look forward to working with the company and the community of users to unlock it."
I hope that even my worst critics remain on Twitter, because that is what free speech means

— Elon Musk (@elonmusk) April 25, 2022
Bret Taylor, Twitter's Independent Board Chair, said, "The Twitter Board conducted a thoughtful and comprehensive process to assess Elon's proposal with a deliberate focus on value, certainty, and financing. The proposed transaction will deliver a substantial cash premium, and we believe it is the best path forward for Twitter's stockholders."
Parag Agrawal, Twitter's CEO, said, "Twitter has a purpose and relevance that impacts the entire world. Deeply proud of our teams and inspired by the work that has never been more important."
In response to Musk's bid, Twitter's board enacted a so-called poison pill that would make it more difficult for him to acquire the company without its approval. However, Twitter's board met Sunday to seriously evaluate Musk's offer, the Wall Street Journal reported.
Angelo Zino, senior equity analyst at CFRA Research, said that Twitter's board more seriously considering the offer may have come "from the board's realization that an alternative bid from a 'white knight' may be difficult to come by, especially following the decline in asset prices from social media companies in recent weeks/months," CNN reported.
According to an SEC filing, Musk offered to acquire all the shares he doesn't already own for $54.20 per share, valuing the social media giant at $43.4 billion. That represents a 38% premium over the closing price on April 1, the last trading day before Musk disclosed that he had become Twitter's biggest shareholder, CNN Business reported. Musk said the cash offer was his "best and final offer," according to the SEC filing, adding that if it's not accepted, he would have to reconsider his position as a shareholder.
Read more: Should HR monitor employees' social media accounts?
"I invested in Twitter as I believe in its potential to be the platform for free speech around the globe, and I believe free speech is a societal imperative for a functioning democracy," Musk said in a letter he sent to Twitter. "However, since making my investment I now realize the company will neither thrive nor serve this societal imperative in its current form. Twitter needs to be transformed as a private company."
Recently, Musk purchased 9.2% of Twitter's shares. He's far ahead atop the list of the highest paid CEOs and executives in 2020 with $6,658,803,818 total compensation that year, according to a Bloomberg report. Shortly after Twitter CEO Parag Agrawal announced that Musk was joining the board, Agrawal shared that the entrepreneur decided not to serve in the upper echelon of the social media giant.
The announcement came just a couple of days after Musk tweeted: "Is Twitter dying?"
On April 9, Musk shared a tweet from World of Statistics showing the top 10 most followed Twitter accounts. The list included the accounts of Barrack Obama (@BarackObama with 131.4 million followers), Justin Bieber (@justinbieber with 114.3 million followers) and Taylor Swift (@taylorswift13 with 90.3 million followers), among others.
"Most of these 'top' accounts tweet rarely and post very little content," Musk said. "For example, @taylorswift13 hasn't posted anything in 3 months. And @justinbieber only posted once this entire year."
On March 25, Musk started a poll via a tweet, saying: "Free speech is essential to a functioning democracy. Do you believe Twitter rigorously adheres to this principle?" Musk previously said that he is "looking forward to working with Parag & Twitter board to make significant improvements to Twitter in coming months!"