Katie Burke shares strategies and guidance in the wake of Elon Musk taking over Twitter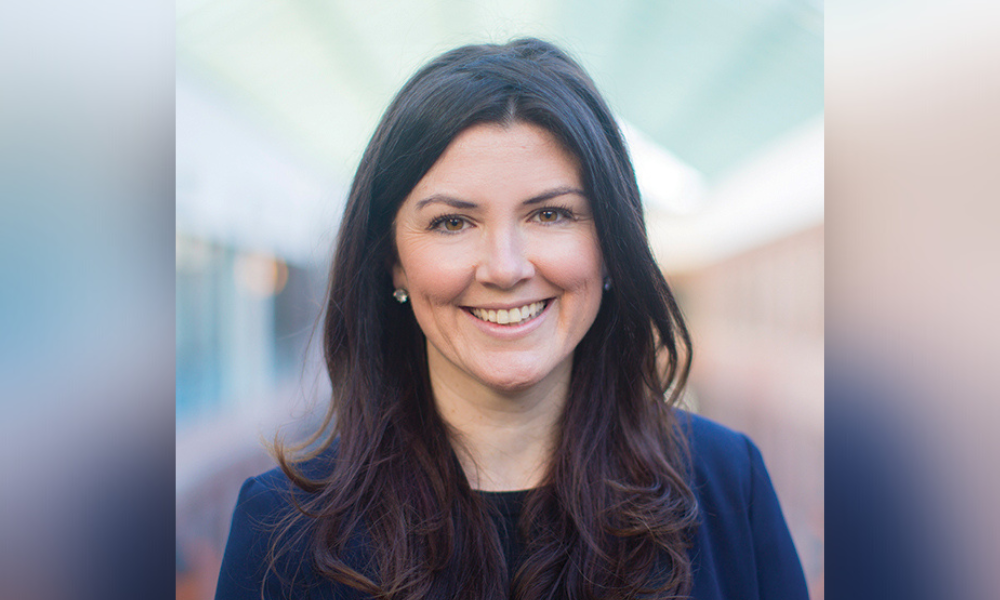 The morning after Twitter announced Elon Musk was purchasing the San Francisco-based company for roughly $44 billion, Katie Burke took to the social media platform to share 10 things the entrepreneur and his team should keep in mind about leadership transitions.
The chief people officer of HubSpot was commended for her savvy insights on how to address employees, job candidates and the company's communications team. HRD America couldn't get enough, so we've asked Burke to address how HR should handle the situation. She graciously offered even more tips, strategies and advice.
What's the first step an HR leader should take when a buyout/takeover has happened?
Katie Burke: "The foremost challenge an HR leader faces amidst leadership change is attrition. It's possible they learned about the situation only days or hours before the public, but it's their job to steer the ship and create clarity amidst chaos. Once employees hear of a buyout, panic sets in. They think: 'Is my job safe?' 'How does this impact my equity?' 'What does this mean for my current project?' It's the HR leader's first priority to collect, distill and disseminate need-to-know information to employees clearly, while avoiding speculation.

Beyond company-wide correspondence, HR leaders have to arm managers with talking points to help them create productive spaces for conversations at the team level. Continuing to work and pretending the situation doesn't exist doesn't exactly inspire confidence. Managers need the tools and resources to proactively address the elephant in the room."
Read more: How HR should manage a buyout
Without truly knowing what the future holds, how should HR leaders address job security with employees?
Burke: "During a buyout, especially a high-profile one, internal comms are now also external comms. Anything you say can be leaked to the press, so it's important to navigate team-wide conversations with empathy and clarity. Relay what information you know regarding job security and don't sugarcoat for the sake of creating false optimism. It's impossible to have a 360-degree view of your plans at the onset of a buyout, but what you can do is outline clear timelines and expectations for when decisions are to be made. Most importantly, follow through on them."
How can HR leaders keep employees motivated to get their work done during the transition?
Burke: "It's important to have a clear plan for current work. People will want work as a distraction – but only if it matters. While it's impossible for work to continue at its pre-buyout pace, you can make clear what folks still have to prioritize and give them focus."
10 Things Elon and his team should keep in mind about leadership transitions (1/10):

1) Internal comms are now external comms too. Anything you say to employees will be leaked so plan accordingly.

And speaking of employees, every recruiter on earth is pinging @Twitter folx.

— Katie Burke (@katieburkie) April 26, 2022
How should HR leaders approach job candidates about the buyout/takeover?
Burke: "The job market is hot right now and candidates are getting competitive offers daily. Forgetting candidates in the pipeline can not only set your teams back months when work does get back on track, it can also leave a sour taste.

When you're navigating uncertainty internally, particularly with compliance regulations, you can't always be as transparent as you might like on the future of the company. What you can do is be really diligent about timing expectations, follow-up and follow-through and access to leadership within your team to assure candidates of their timeline and the security of the role they are considering."
Should HR leaders themselves consider looking for other jobs during the transition?
Burke: "To use a restaurant analogy, you're front of house for these changes, but you're also human. You have a front row seat to the future of the company, and only you know what's right for your career and role. My recommendation is that as you're asking hard questions about other teams and roles and people, you include yourself in that conversation. That way, if you're considering leaving you can be transparent around your intentions and work through a mutual agreement that doesn't leave your team or the company in a lurch.
It's also worth noting many HR leaders don't take breaks, sleep or make time for their own health during these transitions, but it's absolutely imperative to do so. Be kind to yourself as you're doing so much for others."