Company will hire nearly 2,000 employees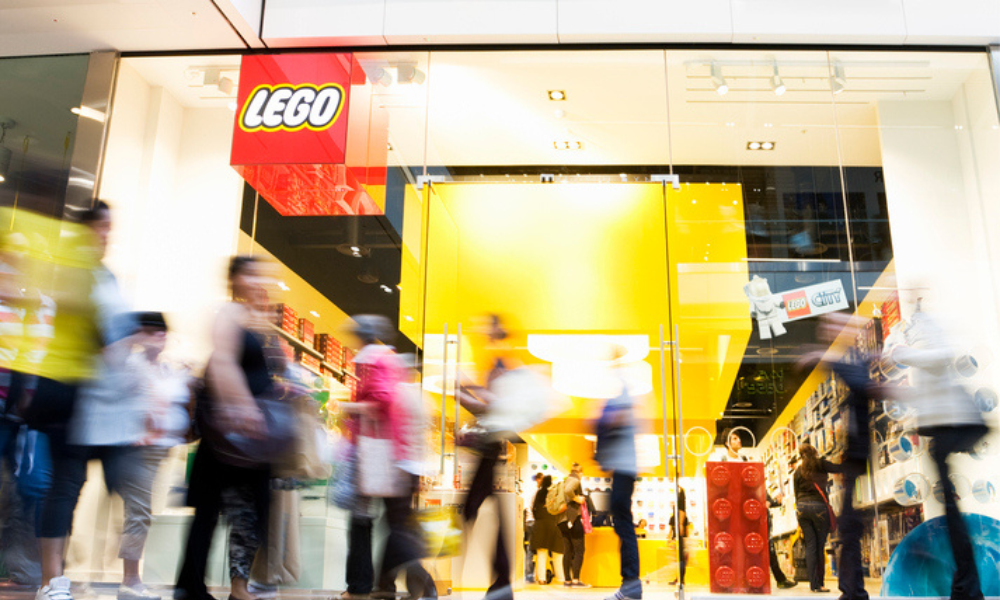 LEGO is investing more than $1 billion to build a new factory in the United States.
The company said the new 1.7 million square foot facility will be in Chesterfield County, VA.
"This is an exciting step for the LEGO Group. More and more families are falling in love with LEGO® building and we are looking forward to making LEGO bricks in the US, one of our largest markets," said Niels B. Christiansen, CEO of the LEGO Group.
The construction of the building will start in the fall of 2022 and is expected to be completed by the second half of 2025, according to the company. The new facility will employ more than 1,760 workers. A temporary packaging site will also open in an existing building nearby in early 2024 and create up to 500 jobs.
Read more: Struggling to hire? Focus on the job candidate experience
LEGO is taking an environment-conscious approach to building the facility. The factory will be designed to operate as a carbon-neutral facility, with 100% of its day-to-day energy needs matched by renewable energy generated by an onsite solar park, according to the employer. The site will also be designed to minimize energy consumption and use of non-renewable resources.
"The location in Virginia allows us to build a solar park which supports our sustainability ambitions and provides easy links to country-wide transportation networks. We are also looking forward to creating fantastic employment opportunities for the people of Virginia," the company said.
The Virginia factory will be the LEGO Group's seventh factory globally and the second in the Americas. The company has a manufacturing site in Monterrey, Mexico.
"Our new factory in the US and expanded capacity at our existing site in Mexico means we will be able to best support long-term growth in the Americas," said Carsten Rasmussen, COO, the LEGO Group. "We are fortunate to find a location where we can begin construction quickly and create temporary capacity in under two years."
LEGO is coming to the U.S. when the job market is "robust," said a recruiting expert previously, reacting to the employment market gains in the U.S. in April. More than 4.42 million Americans quit their job that month, according to the U.S. Bureau of Labor Statistics.
"It's very encouraging that employment numbers have exceeded initial estimates in April," Bill Armstrong, president of recruiting at Austin, TX-based HR tech firm Safeguard Global, told HRD. "The job market is still very robust. We're continuing to see a decrease in unemployment numbers and job openings are at all-time highs."
And many are looking for employment. As many as 80% of tech workers are considering looking for another job, and more than half have actually applied for one in the past month, Blind reported in March.
In March, the United States government also said it will accept up to 100,000 Ukrainians and other displaced people fleeing the war-torn country. In May, the U.S. Citizenship and Immigration Services (USCIS) also announced a Temporary Final Rule (TFR) that increases the automatic extension period for employment authorization and Employment Authorization Documents (EADs).