The government's decision is a boon to California companies striving to hire Ukrainian citizens for tech roles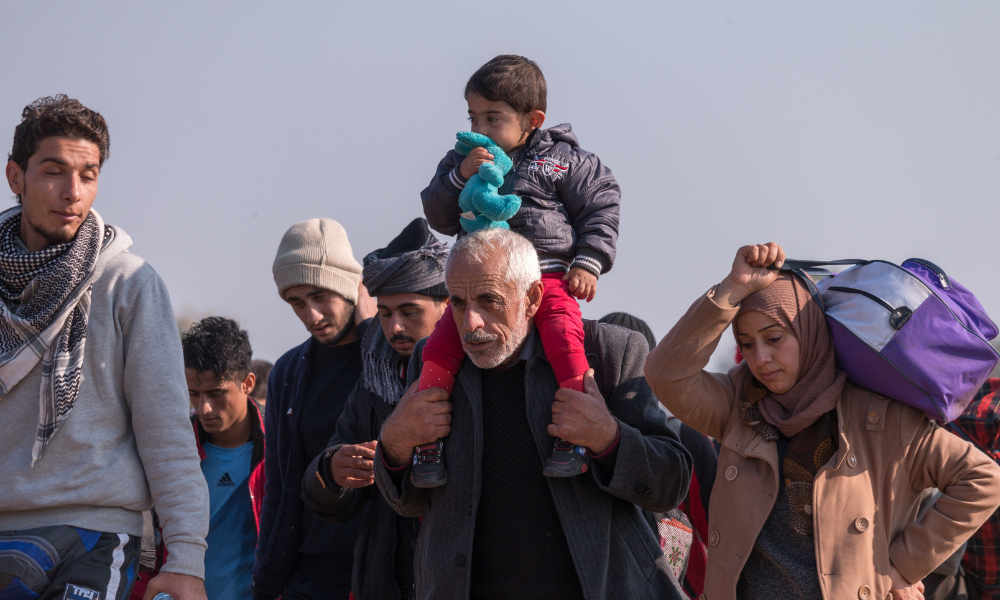 The United States will accept up to 100,000 Ukrainians and other displaced people fleeing the war-torn country, a senior administration official told reporters traveling with President Joe Biden on Thursday.
The U.S. government expects to use its refugee admission program, as well as the parole system and immigrant and non-immigrant visas to bring in Ukrainians, NPR reported. Those in the LGBTQI community, people with medical needs, journalists and dissidents will also be prioritized, the official said.
The refugee admission program is designed to offer resettlement opportunities to persons overseas who are of "special humanitarian concern, while protecting national security and combating fraud," according to U.S. Citizenship and Immigration Services (USCIS). The government arranges placement by ensuring that approved refugees are sponsored and offered appropriate assistance upon arrival; providing refugees with basic necessities and core services during their initial resettlement period; and promoting refugee self-sufficiency through employment as soon as possible after arrival.
Read more: 'We want the world to know how proud we are of our army'
The government should have no problem with that last part because Silicon Valley has been trying to hire Ukrainian citizens to fill tech roles. Palo Alto, CA-based HyperC, Mountain View, CA-based Tubular Labs and Fremont, CA-based AMAX are just a few firms who've posted ads for tech positions on Remote Ukraine, a website that's been created to help Ukrainians get jobs. Even entertainment giant Live Nation, headquartered in Beverly Hills, CA, has posted listings for tech, advertising and sales roles.
Ukraine has a stellar reputation for producing engineers and software developers. In Kyiv, the country's capital, there are more than 10 universities alone, CNBC reported. The country prides itself on training its citizens in science, math, engineering and tech. In addition to Google and Samsung having research and development centers in the country, Grammarly, WhatsApp, Solana and Gitlab were all founded by Ukrainians.
Tech has been one of the top industries most impacted by the Great Resignation, in which companies across the United States are experiencing historic turnover. More than 47 million Americans quit their jobs in 2021, according to the U.S. Bureau of Labor Statistics. The COVID-19 pandemic has forced people to reevaluate their priorities, and as a result, they're seeking greener pastures. Employees want higher salaries, better working conditions, greater work/life balance and more opportunities to advance their career.
With the scales tipped in favor of labor, employers are scrambling to fill positions. In order to compete for talent during the nationwide staffing shortage, West Coast-based tech companies, especially those in Silicon Valley, are increasingly seeking talent away from the West Coast. The percentage of West Coast companies' job postings throughout the United States jumped to 43% in 2021 from about 30% at the beginning of 2019, Bloomberg reported, citing data from The Conference Board. The percentage of computer and mathematical job postings also increased to over 40% in October 2021 from more than 30% in April 2020 and around 35% in October 2018.