MLB All-Star extravaganza takes place on July 19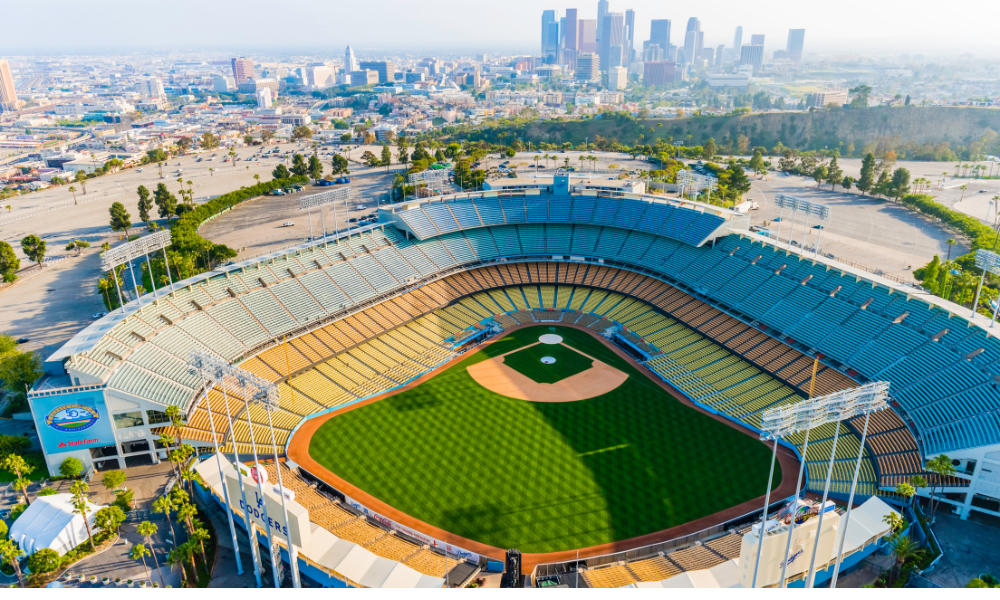 The union representing concession workers at Dodger Stadium and the company that employs those workers have returned to the bargaining table, just a couple of days after the workers threatened a strike just before the Major League Baseball (MLB) All-Star Game at the arena.
"Unite Here Local 11 and Compass/Levy at Dodger Stadium have resumed contract discussions in an effort to avert a strike during the All-Star Game," the two sides said in a joint statement on Wednesday.
Compass is the parent company of Levy Restaurants.
Read more: HR is trapped in return-to-office tug of war
The workers seek "a fair new union contract," according to a statement from Unite Here spokeswoman Maria Hernandez released on Monday.
Of the food and beverage workers at Dodger Stadium, 99% voted Sunday to authorize a strike, according to the statement.
Though Hernandez said she could not give any specific demands, Hernandez said the pandemic had put a stark light on the housing and healthcare disparities that workers face.
"They are the backbone of our tourism and sports industry, yet many struggle to stay housed and to make ends meet," said Susan Minato, co-president of Unite Here Local 11. "They often live with economic uncertainty because the quality of jobs vary stadium to stadium. No worker should have to continue living like this."
The MLB All-Star Game is set for July 19.
In March, grocery workers in more than 500 stores owned by Ralphs, Vons, Pavilions and Albertsons also threatened to stop working if their employers fail to meet their demands. The workers were looking for a wage increase over the course of a new three-year contract, along with increased safety standards and "adequate scheduling and hours," reported Fox.
Earlier that month, more than 500 workers went on strike at a Chevron Corp. refinery in the San Francisco Bay Area. That's the first protest at the Richmond, CA-based gasoline-producing plant in more than 40 years.
In Canada recently, disruption at VIA Rail was avoided after the transportation company and Unifor settled on an agreement just hours before the scheduled strike action. According to VIA Rail, the collective agreements will be retroactive to January 1, 2022, and will be in effect until December 31, 2024.
Also, Unifor's bargaining committee signed a tentative agreement with Belleville Transit before the April 1 deadline, therefore preventing the strike action.
Meanwhile, in Australia, New South Wales (NSW) employers said they "had enough" of the disruptions affecting Sydney's train network, the State's peak business organization Business NSW, said in a media release. Business NSW said it supported the NSW Government's decision to seek resolution in the Fair Work Commission (FWC) to set a limit under the ongoing disruption to Sydney's train operations.