Principal Economist at Gusto offers solution for appeasing CEOs and employees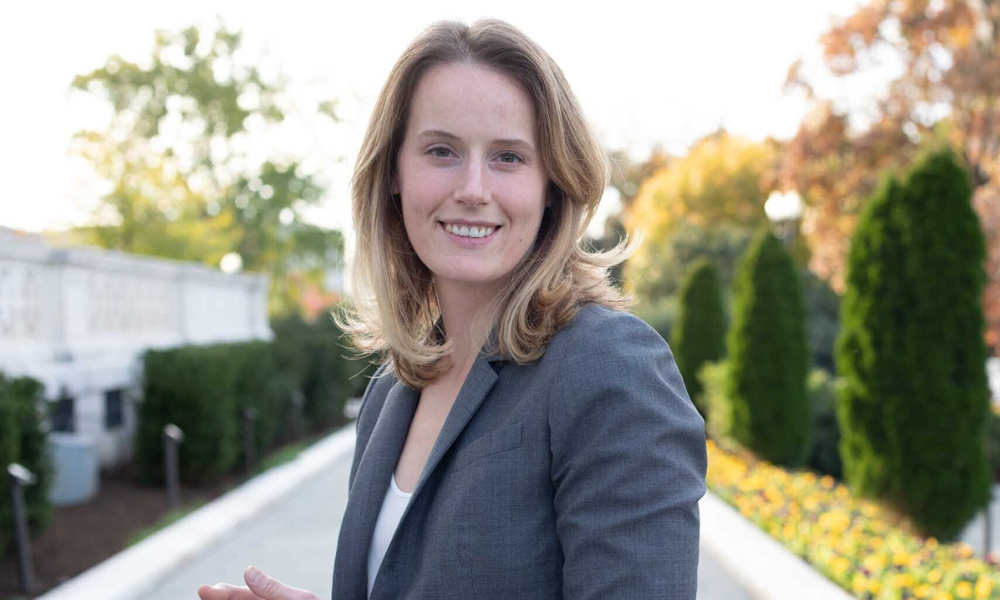 When Tesla CEO Elon Musk instructed employees to come back to the office five days a week, as if the COVID-19 pandemic was all a dream, he wasn't joking.
The company has begun sending emails to employees who don't show up 16 days minimum in the month, according to verified Tesla employees on Blind. Apparently, the electric car maker tracks compliance with its return-to-office policy by monitoring ID badge swipes. The automated email directs employees to email their boss with an explanation and copy the absence tracking group.
Musk's edict evokes a "my way or the highway" attitude that's an anachronism in a post-COVID world. After all, workers have had the upper hand since the Great Resignation, in which companies across the United States are experiencing historic turnover. About 4.3 million Americans quit their job in May, down slightly from April, March and February, according to the U.S. Bureau of Labor Statistics. That means more than 70 million Americans have left their employer over the past year.
Prompted by the pandemic to re-evaluate their priorities in life, employees have been leaving their positions for greener pastures, demanding higher salaries, better working conditions, improved work-life balance and more opportunities to advance their career.
Read more: 'Hybrid work has been a lot worse for morale'
Flexibility in where, when and how one works has emerged as the top priority. Of the workers who declined their last job offer, 45% said flexibility or work-life balance was the main factor that led to their rejecting the offer, according to recent data from Gusto, a San Francisco-based HR tech firm. Additionally, 48% of workers said that the ability to work from home some or all of the time would be a major or the most important factor in determining whether to accept a job offer in the future.
"When businesses require employees to come back to physical offices, there is a cost to navigate, both in terms of business cost and talent cost," Liz Wilke, principal economist at Gusto, told HRD. "Gusto's recent HR survey data shows that workers want flexibility and when businesses provided that benefit, HR pros reported the skills of new hires improved, there was less turnover and productivity increased as a result. It's up to CEOs and business leaders to determine what is the best arrangement for their business. HR pros can facilitate optimal decision-making by bringing data about the tradeoffs and the voice of the worker to the C-suite."
Wilke says that the tug of war between bosses and workers over returning to the office was the talk of the floor at SHRM22 in June. She noticed that many HR professionals firmly believe remote workers have just as much hustle as employees who are in the office. The issue is that HR is caught between facilitating leadership's orders and fulfilling employees' needs and desires.
"HR pros are on board that remote/hybrid is the way of the future," Wilke says. "It's what their talent wants and they're still facing a tight labor market. It's just that everybody is still figuring out how to make remote work work in terms of training, employee engagement, compliance and security risks, etc."
It's also important to note that not all CEOs are clamoring to turn the clocks back pre-pandemic. In a survey of new business owners in 2022, taken from Gusto's customer base of more than 200,000 companies, 65% of firms hiring full-time employees have brought them on in a fully in-person capacity. Conversely, 16% of businesses hired full-time employees for a fully remote role and 19% of businesses hired full-time employees for a hybrid role.
Wilke urges HR leaders trapped between a rock and a hard place to rely upon the data, such as employee surveys and exit interviews, as well as employee turnover and time-to-hire metrics. Business leaders are more likely to change feelings and policies based on concrete information, especially when it comes from former employees.
"In the long run, the market will determine who wins here," Wilke says. "CEOs have beliefs and have to make choices about how to organize their business. HR pros are in a strategically important position to bring data to the table to update those beliefs about remote work and the overall impacts on the business."