New data could be good news for employees stressed about finances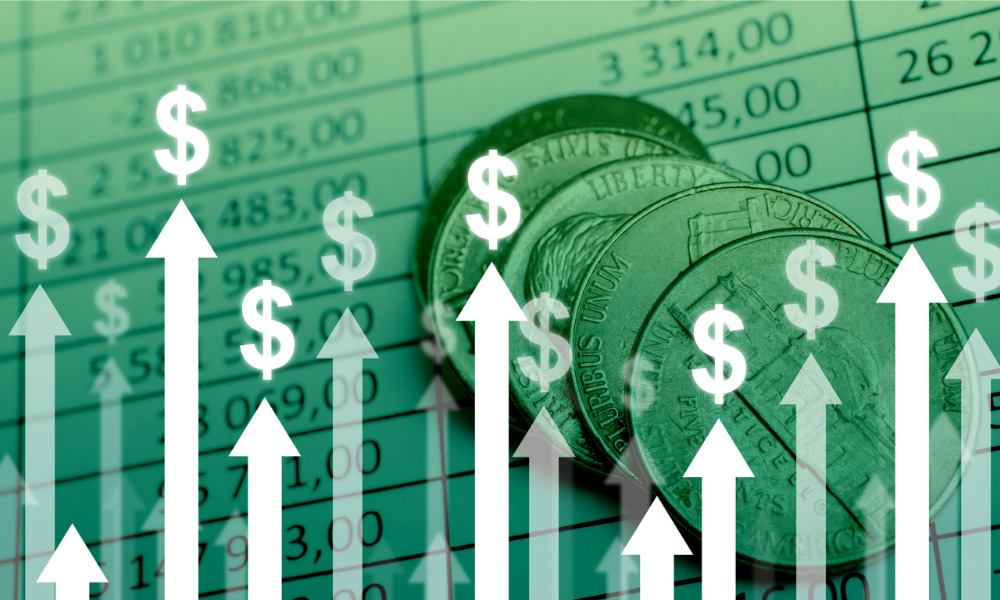 The United States might have already seen the peak of the inflation, according to a new report.
In March, the consumer price index jumped 1.2%, the biggest increase since September 2005, Reuters noted. This follows a 0.8% CPI increase in February. And the 18.3% surge in gasoline prices was responsible for more than half the increase in the CPI last month. In March, gasoline prices reached an all-time high of $4.33 per gallon, according to AAA.
Meanwhile, food prices rose just by 1.0%, and the cost of food consumed at home climbed 1.5%. Also, prices of used cars and trucks dropped for the second straight month, restraining the core CPI to 0.3%, a drop from 0.5% in February.
Read more: Few employers adjusting pay despite historic inflation
Core goods also fell 0.4%, the biggest drop since April 2020. "That blunted part of a 0.5% gain in shelter costs, which accounted for nearly two-thirds of the rise in core CPI," according to the Reuters report.
Owners' equivalent rent of primary residence advanced 0.43% in March, slowing down from 0.45% in February. Also, airline fares soared 10.7% last month. The cost of healthcare rose 0.5%, with both doctor visits and hospital services increasing solidly. But prescription medication prices fell 0.2%.
Sarah Anderson, program director for the Global Economy Project at the Institute for Policy Studies, previously claimed that "CEOs are really profiting — and profiteering" off the inflation.
"We expect demand for goods to waver as spending pivots back toward services, and this transition should temper goods inflation," said Michael Pugliese, an economist at Wells Fargo in New York, according to Reuters' report. "Pent-up demand for travel should lead to a few more months of solid gains for airfare and lodging prices, but there will likely be less scope for catch-up come autumn."
More than half of employees (51%) were more stressed about their finances in 2021 than ever before, according to a previous report. And nearly 29% of employees struggle to afford basic expenses like rent, mortgage and/or food. More than three quarters (76%) of workers said they think about their financial situation while at work. Even worse, they're spending at least 14 hours per week actually dealing with financial issues and nine of those hours occur during the workday.
However, nearly one in four business leaders are not making any changes to pay in response to inflation, according to a previous report. This is the case even though more than half of employees want benefits their employer doesn't offer, according to another report.
While many economists believe March could mark the peak in the annual CPI rate, they also caution that inflation would remain well above the government's 2% target at least through 2023, according to Reuters.