Employment lawyers argue the clauses are harder to enforce and likely to scare off candidates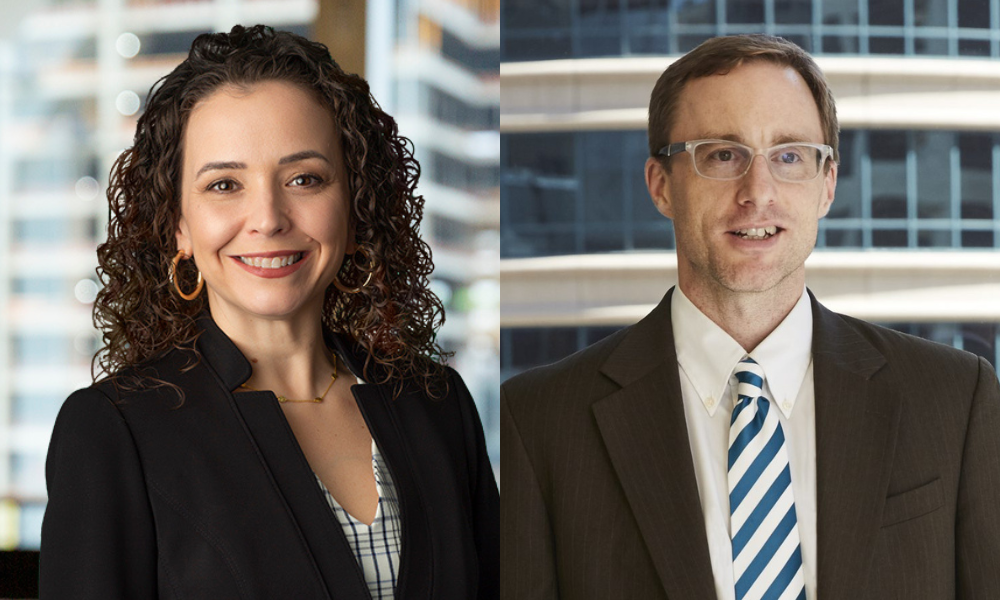 One of the most effective ways to retain employees over the past 40 years has been non-compete agreements.
Traditionally, employers include them in employment agreements and employees don't even realize they exist until they give their two weeks' notice. Then, it's the HR leader's duty to inform employees that they can't work for a competitor for a specific amount of time (usually anywhere from six months to two years), or at least they can't work in the same position for a competitor.
However, the power of non-compete clauses may be waning due to the Great Resignation, in which companies across the United States are experiencing historic turnover.
"Employees are becoming more aware of what these agreements do on the back end of their employment," Katie Connolly, a labor and employment attorney at Minneapolis-based law firm Nilan Johnson Lewis, told HRD. "Because we're in a highly competitive employment environment, employees can be more discerning about what they're being offered. Plus, there's a growing requirement among states to give employees explicit notice about non-competes, which is the first time employers have to put bright, flashing lights around what happens with these agreements."
Read more: Liberty Mutual SVP: 'There's a war for talent' despite tech layoffs
Connolly's colleague Joel Andersen hears frequently from clients that they know someone who got screwed by signing a non-compete. Because of those horror stories, they've vowed to never put themselves in a similar situation.
"Employees have more power right now to make that call," Andersen told HRD. "It seems like with increased employee mobility, the expectation that you'll stay at a job for a long time isn't what it used to be." Therefore, companies that don't rely upon non-competes may be more attractive for employees in the current market.
Microsoft aims to lead the way. In June, the tech giant announced it would stop enforcing existing non-compete clauses in the U.S. However, Microsoft said changes to the enforcement of such clause wouldn't apply to the company's most senior leadership. Eighteen years ago, when Connolly began practicing this type of law, non-compete clauses were usually reserved for technical employees, those who possessed the keys to the business and knew everything about the core product/service. Once employers noticed that non-competes influenced the retention rate, they expanded the clauses to all employees.
That's when the courts intervened.
"The U.S. economy is built on the notion that free competition is the bedrock of everything we do," Connolly says. "These are agreements that inhibit fair competition. While the law of most states has determined they can be enforceable, courts have said we really don't like them. So, if you're going to try and use them, you can only use them in these specific situations."
Andersen suggests that it was almost as if there was a meeting among the federal judges who decided non-compete cases were overrunning their dockets and set out to stop entertaining injunction motions. "It almost felt like a concerted effort by the federal bench to tell all the lawyers and companies, 'we're not going to do this anymore,'" Andersen says.
"Therefore, a conservative approach is quietly changing your contracts and not having employees sign onerous ones," he adds. "Or, you could publicly say to the marketplace that you're not enforcing non-competes anymore. 'Come work for us – we think you'll stay because you like it here not because you're chained here.'"
In addition to the courts, state governments, particularly those on the Democrat side, are making it tougher to enforce non-competes. For example, a new Colorado law has gone into effect this month that voids all non-compete agreements that aren't entered into with a worker making at least the cap for "highly compensated" workers (in 2022, this threshold is $101,250); aren't designed to protect trade secrets; or are broader than necessary to protect the employer's "legitimate interest in protecting trade secrets."
"It's the wave of the future," Connolly says. "Employers need to look at how broadly they're trying to restrict employees and should strongly consider whether a customer non-solicit agreement coupled with an NDA is going to be workable for their business."
Read more: What is an NDA, or non-disclosure agreement?
A non-solicitation agreement, also usually tucked into an employment contract, prevents an employee from seeking or servicing the same customers they worked with at their former employer. Although it's less restrictive than a non-compete, it essentially serves the same function for salespeople, whose livelihood is the relationships they've built. An NDA (non-disclosure agreement) requires all signing parties to keep specific information confidential.
"For every single person in your organization, you want to have some sort of confidentiality obligation," Connolly says. "It prohibits people from telling your secrets. Historically, courts have been perfectly fine with employers using NDAs broadly." Yet again, though, the new Colorado law allows non-competes to include confidentiality provisions, as long as they don't prohibit disclosure of information arising from general training, experience, public information or legally protected conduct. Connolly says Colorado is the first state she can think of that has actually carved out those types of exceptions to confidentiality agreements.
Speaking of protecting company information, the law firm advises HR leaders to consider what remote employees have access to, especially in a post-COVID world. Although many companies host mandatory annual cybersecurity training, sometimes issues arise when remote employees switch jobs and don't return their equipment.
"A lot of employers' policies regarding devices they can access and where information is being stored isn't up to date," Chris Ruska, associate at NJL, told HRD. "We've seen people have agreements where things in writing didn't match what was happening in practice. Think about the language you'll use regarding what devices and IT policies are in place with regards to what your company does on a daily basis."
Return-of-property policies that companies enforce go a long away in protecting trade secrets. One way to incentivize employees to return equipment easily is to pay for their FedEx shipping, Andersen suggests. "It's such a pain when employees don't return your stuff," he says. "You end up having to go to small claims court to try to recover things, which ultimately isn't worth the time."