Companies agree to nearly nine-figure settlement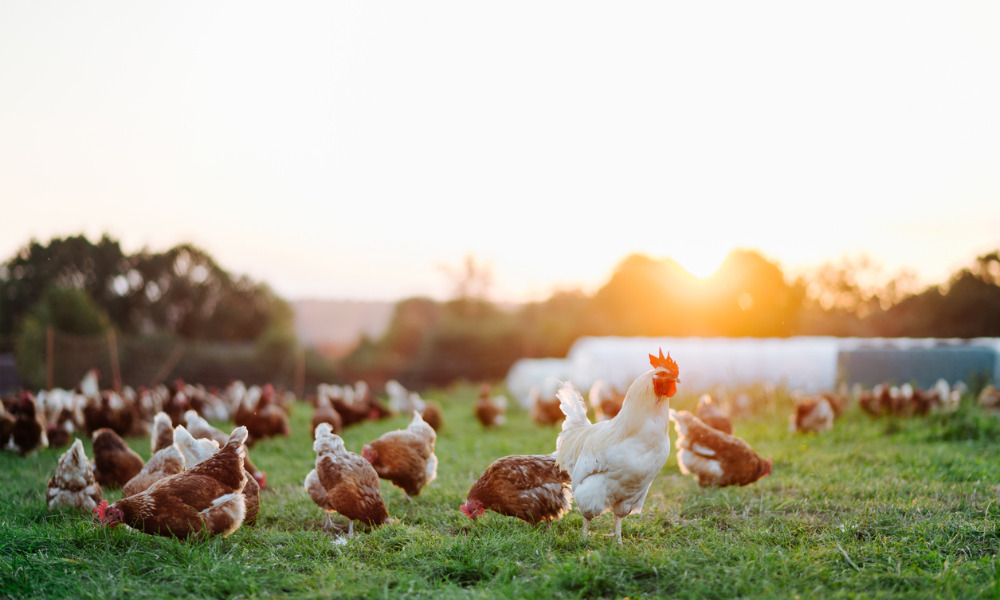 The U.S. Department of Justice (DOJ) has filed a civil antitrust lawsuit against some of the largest poultry producers in the United States and a data consulting firm and its president, claiming a long-running conspiracy to exchange information about wages and benefits for poultry processing plant workers.
The department filed proposed consent decrees with defendants Cargill Inc., Cargill Meat Solutions Corporation, Sanderson Farms Inc. and Wayne Farms LLC., as well as Webber, Meng, Sahl and Company (WMS) and its President, G. Jonathan Meng.
The DOJ alleges that two of the poultry processors violated the Packers and Stockyards Act by engaging in deceptive practices associated with the "tournament system," which pits chicken growers against each other to determine their compensation.
Read more: Understanding remote employees' pain points
"Through a brazen scheme to exchange wage and benefit information, these poultry processors stifled competition and harmed a generation of plant workers who face demanding and sometimes dangerous conditions to earn a living," said Doha Mekki, principal deputy assistant attorney general of the Justice Department's Antitrust Division.
"Today's action puts companies and individuals on notice: the Antitrust Division will use all of its available legal authorities to address anticompetitive conduct that harms consumers, workers, farmers and other American producers."
Previously, nearly one in four business leaders were not making any changes to pay in response to inflation, according to a report from Bloomberg released in March, citing a poll by Gartner Inc. conducted late in February.
The proposed consent decree with Cargill, Sanderson Farms and Wayne Farms would prohibit them from sharing competitively sensitive information about poultry processing plant workers' compensation. It would also
Impose on the poultry processors a court-appointed compliance monitor who, for the next decade, will ensure their compliance with the terms of the proposed decree;
Grant the court-appointed monitor broad authority to ensure their compliance with all federal antitrust laws as they relate to their poultry processing facilities, workers at their poultry processing plants, chicken growers, integrated poultry feed, hatcheries, transportation of poultry and poultry products, and the sale of poultry and submit regular reports on the processors' antitrust compliance;
Permit the Antitrust Division to inspect the processors' facilities and interview their employees to ensure compliance with the consent decree; and
Require the companies to commit to pay $84.8 million, collectively, in restitution for poultry processing plant workers who were harmed by the information exchange conspiracy.
Meanwhile, the proposed consent decree with Sanderson Farms and Wayne Farms would resolve alleged violations of the Packers and Stockyards Act, which prohibits, among other things, deceptive practices in poultry markets. The proposed consent decree would also:
Prevent Sanderson Farms and Wayne Farms from penalizing chicken growers by reducing their base payments as a result of relative performance, while still allowing for incentive, bonus and other types of payments to growers;
Require expanded information disclosures in grower contracts, consistent with proposed transparency rules set out by the USDA; and
Prohibit retaliation against growers who raise antitrust concerns with the court-appointed compliance monitor or the government.
The poultry processors have agreed to settle claims, reported Reuters.
Under the settlement filed on Monday in a U.S. District Court in Maryland shortly the lawsuits were filed, Cargill will pay $15 million, Sanderson $38.3 million and Wayne $31.5 million.
The department had reached a settlement with Cargill and Continental Grain, which closed a deal on Friday to buy Sanderson Farms, the third-largest chicken producer, according to Reuters. Sanderson will be combined with Wayne Farms, a Continental Grain subsidiary.
Meanwhile, the DOJ's proposed consent decree with data consulting firm WMS and its president Meng would ban the company and Meng, as an individual, from providing surveys or any other services that facilitate the sharing of competitively sensitive information in any industry.
More than half of employees (51%) were more stressed about their finances in 2021 than ever before, according to a previous report.
On the other hand, the average S&P 500 company's CEO-to-worker pay ratio was 324-to-1 in 2021, noted the American Federation of Labor and Congress of Industrial Organizations (AFL–CIO), the largest federation of unions in the United States. Earlier, Sarah Anderson, program director for the Global Economy Project at the Institute for Policy Studies, accused CEOs of raking in the dough amid the inflation.
"I think it'll be startling for people when they learn more about how CEOs are really profiting — and profiteering — off of it," she said, according to a CNN report.