Chief People Officer at Qwick discusses the pressure of being a company's first HR head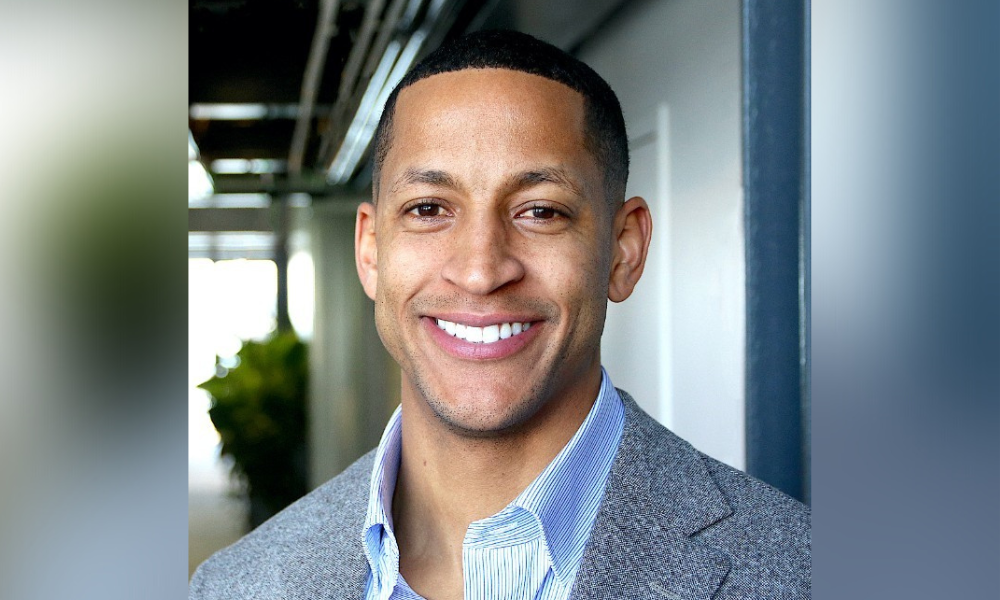 Derek Johnson figured he'd own a restaurant someday.
He spent his childhood in a couple of kitchens, sitting under the learning trees of his grandmothers. On one side, he studied these elaborate recipes (which he has since inherited) of classic Southern delicacies. On the other side, he crafted tacos in inner city Los Angeles. As he got older, he sold candy at school and landed internships at places tied to the food and hospitality industry.
Although you won't find him on Chopped anytime soon, Johnson has gotten awfully close to fulfilling his destiny. In May, the 10-year veteran of the HR industry became the first chief people officer at Qwick, a Phoenix-based staffing-as-a-service platform for hospitality businesses.
"Restaurants struggle to fill the need for workers," Johnson told HRD. "Being a recruiter at heart, I get how hard it is to find talent. On-demand staffing will evolve the hospitality space, giving folks in those roles more freedom and flexibility."
Read more: Indeed doesn't 'flag' short tenures or gaps in resumes
Johnson has joined Qwick during a time of rapid internal expansion. The company has grown its employee count tenfold since January 2021 and its revenue is up 664% year over year. According to Johnson, he was brought into the firm because he's not a traditional HR practitioner. Initially pursuing a career as a professor, he dropped out of his PHD program to become a recruiter. After a couple years, he realized HR offered more opportunity and pivoted.
"HR gives you the ability to learn different industries," Johnson says. "You get the same fulfillment through mentorship and coaching. Cultivating someone from intern to exec is the same as seeing a freshman graduate. I'm passionate about making sure people love coming to work."
Johnson's resume is a smorgasbord. Prior to Qwick, he served as senior vice president of people and culture at Athletic Greens, head of global talent and workplace experience at San Francisco-based Prologis, director of people operations at Muve Health and director of people at Return Path.
However, one role sticks out like pineapple on pizza: head of employee experience at Better.com. Coining his five-month tenure as "not a good fit," Johnson left the online mortgage company in March 2021, way before its CEO went viral for laying off roughly 900 employees in a Zoom call just before Christmas. Less than three months later, Better.com laid off an additional 3,000 jobs, as part of the "difficult step of streamlining" its operations.
"It's unfortunate what's happened and how business has transpired," Johnson says. "We make the assumption that HR drives culture. In essence, it's everybody. HR is building the car, but what the car looks like is all driven by employees and the leadership team. Sometimes, employees need to hold their leaders accountable."
Although a chef can only work in his domain, Johnson is one of the first hires on Qwick's executive team who's fully remote. It's an interesting challenge to handle HR while away from employees, but it's becoming a trend as more companies adopt a hybrid work schedule. More than one-third (35%) of workers believe location flexibility to be the primary deciding factor to accept their last job offer, above those who said that total compensation was the defining factor, according to recent data from Gusto, a San Francisco-based HR tech firm.
Additionally, nearly half of workers (48%) said that the ability to work from home some or all of the time would be a major or the most important factor in determining whether to accept a job offer in the future. Gusto data shows that being a fully remote worker correlates to a 9%-13% decrease in the odds of quitting within three months of hire, meaning less expenditures for the business in attracting, onboarding and retaining new talent.
"It makes sense to have an exec work remotely to understand our employees' pain points, whether that's dealing with family dynamics, having a newborn or even travel challenges when popping into the office or attending events," Johnson says. "Being remote gives me empathy and helps me keep an open eye on what we're actually asking our remote employees to do."
Although he's still getting comfortable in his new role, Johnson has all the ingredients for success. And he certainly knows that you have to take the heat to stay in the kitchen.
"There's a different pressure when you're the first of anything," Johnson says. "It's easy to come in and be an exec and think 'we're going to do it this way.' But being a bull in a china shop sometimes has the opposite effect. You have to understand how the company got to this point. I'm like an adrenaline shot."
If you're having issues with this, learn how to create a remote work policy for your company using our handy guide.