'Greedflation' has swept the U.S., claims largest federation of unions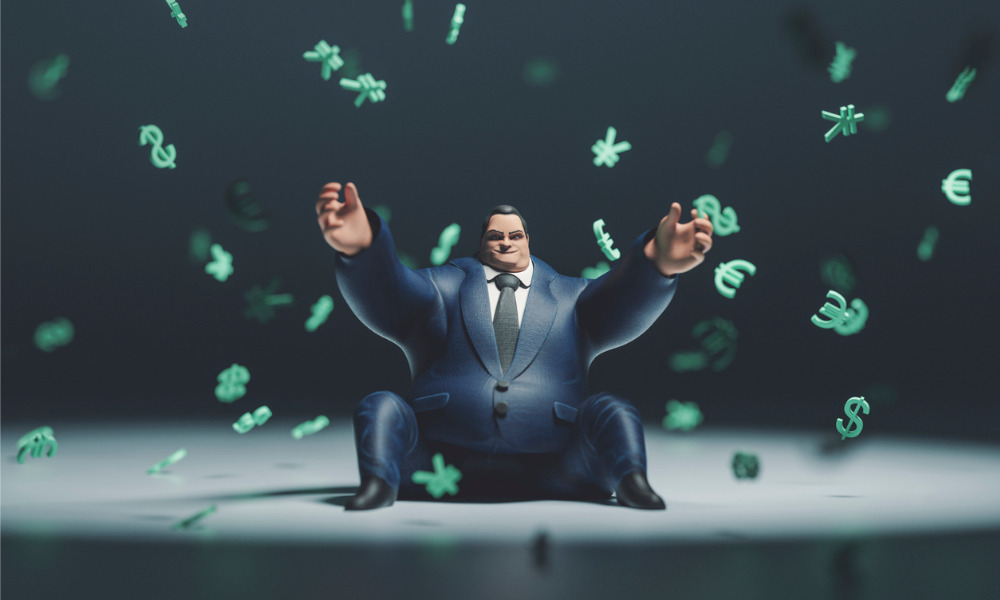 The average S&P 500 company's CEO-to-worker pay ratio was 324-to-1 in 2021, noted the American Federation of Labor and Congress of Industrial Organizations (AFL–CIO), the largest federation of unions in the United States.
"The ratio of CEO-to-worker pay is important," according to the federation.
"A higher pay ratio could be a sign that companies suffer from a winner-take-all philosophy, where executives reap the lion's share of compensation. A lower pay ratio could indicate the companies that are dedicated to creating high-wage jobs and investing in their employees for the company's long-term health."
Read more: Gap VP of HR: 'If we've been bickering about the wage, let's fix that'
And even amid the continuing COVID-19 pandemic, S&P 500 company's CEO pay increased by 18.2% while these company's corporate profits rose 17.6%, according to the federation. Both are far above the inflation rate which stood at 7.1%.
Meanwhile, nominal worker wages increased by just 4.7% and real worker wages even dropped by 2.4%.
Now, the federation is accusing CEOs of "greedflation."
"Runaway CEO pay is a symptom of greedflation — when companies increase prices to boost corporate profits and create windfall payouts for corporate CEOs," it said.
In 2021, Amazon's new CEO Andy Jassy received $212.7 million in total compensation, giving Amazon the highest CEO-to-worker pay ratio out of all S&P 500 Index companies, according to the federation. At the company, the CEO's total compensation was $212,701,169. Meanwhile, the median worker pay was $32,855. This equates to a CEO-to-worker pay ratio of 6,474-to-1.
Earlier this year, one Institute for Policy Studies (IPS) official accused CEOS of taking the dough amid the rising inflation this year.
"I think it'll be startling for people when they learn more about how CEOs are really profiting — and profiteering — off of it," said Sarah Anderson, program director for the Global Economy Project at the institute.
The average compensation for S&P 500 company CEOs in 2021 was $18.3 million, according to AFL–CIO. This includes $9.9 million on restricted stocks, $3.1 million on non-equity incentives, $2.98 million in stock options and $1.19 million in salary.
Meanwhile, a separate IPS study found that the wage gap between chief executive officers (CEOs) and US workers further expanded in 2021, based on a sample of 300 U.S. corporations that had the lowest median pay in 2020. The Executive Excess 2022 from the IPS revealed that the average salaries of CEOs from these firms increased by $2.5 million to an average of $10.6 million.
Meanwhile, nearly one in four business leaders were not making any changes to pay in response to inflation, according to a report released in March. That number was also up from 18% in December 2021, according to a poll by Gartner Inc., as reported by Bloomberg.
Seven in 10 (70%) employees already admitted to worrying about or spending time dealing with money at work, irrespective of their position or level of income, according to a previous report.