HR leaders should consider all options during open enrollment season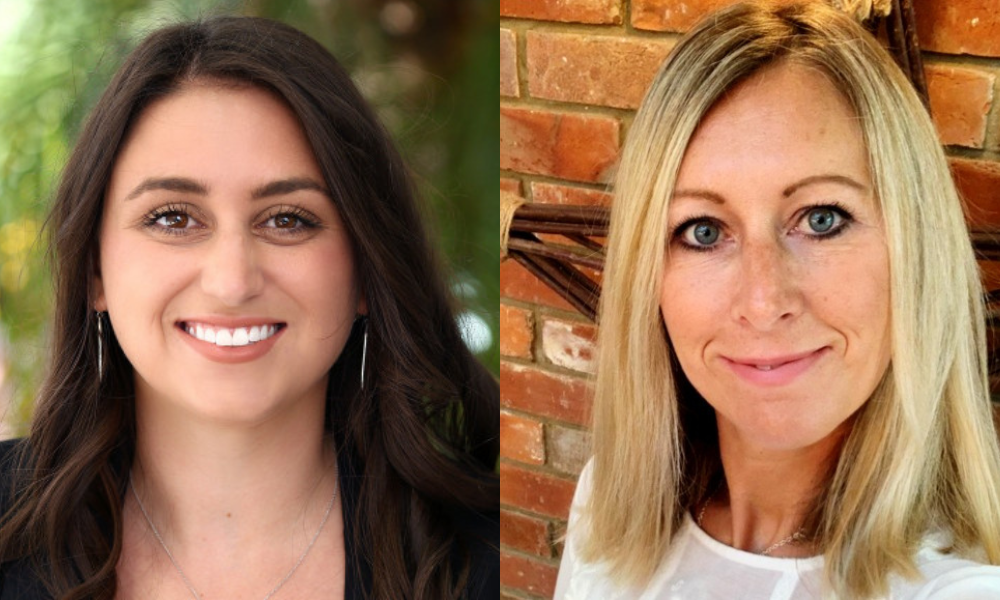 Benefits and perks have become HR leaders' weapons in the war for talent.
In order to recruit and retain high-performing employees in a hybrid world, you have to provide a holistic benefits package that meets their needs both inside and outside the workplace. With that in mind, HRD America has partnered with Terkel, an online marketplace connecting brands with expert insights, to learn which new benefits and perks companies are offering in 2023.
Student loan assistance
The national student debt crisis has loomed over the White House since President Joe Biden took office.
After months of public pressure, and at the urging of Democratic politicians, Biden announced a plan to fulfill his campaign promise of forgiving $10,000 in federal student loans per borrower, for those making less than $125,000 annually. Meanwhile, recipients of Pell Grants, awarded only to undergraduate students who display exceptional financial need, will see up to $20,000 wiped out.
As expected, Republican leaders have challenged Biden's plan, arguing that the president doesn't have the power to create programs that will cost Americans hundreds of billions of dollars. In September, six states – Arkansas, Iowa, Kansas, Missouri, Nebraska and South Carolina – sued the Biden administration on the basis that the plan will cost their states revenue. Last month, a federal appeals court issued a nationwide injunction and now the U.S. Supreme Court will hear two cases on the matter in February.
In the midst of all this legal red tape, more than 45 million borrowers will have to resume monthly payments in 2023 after three years of a moratorium. With historic inflation and fears of a recession on the way, Americans are already struggling to make ends meet. That's why many in the private sector are stepping in: California companies offering tuition reimbursement to employees include Apple, Chipotle, Wells Fargo, The Walt Disney Company, Gap, Taco Bell and more.
In 2023, Oakland Park, KS-based nexus IT group will also be offering student loan assistance to employees, according to managing director Travis Lindemoen. Through 2025, employers can continue to make contributions of up to $5,250 per employee annually toward eligible education expenses without raising the employee's gross taxable income under Section 127 of the Internal Revenue Code.
"With the cost of higher education continuing to rise, many of our employees graduate with significant debt," Lindemoen told HRD. "This benefit will help them to reduce their overall debt burden, freeing up money for other financial goals. We believe that this will not only improve our employees' financial wellbeing, but also increase their loyalty and commitment to our company."
Four-day workweek
Companies around the world have experimented with a four-day workweek this year, and many see the benefits, including California State Assembly members Cristina Garcia and Evan Low.
That's why they've created Assembly Bill 2932, which would make the official workweek 32 hours for California companies with 500 employees or more, giving higher raises and time-and-a-half pay to any worker who surpasses that cutoff. Unlike other companies who have made the transition, a typical workday would remain eight hours under the proposed state law.
The state's legislature temporarily shelved the concept earlier this year, citing too little time left in the current session to weigh a bill that would have applied to hourly employees. Many opposing the bill claim it was a bid to increase the minimum wage, exempt union businesses and add a strain on business operations. The California Chamber of Commerce has called the bill, which would affect nearly 2,600 companies in California, a "job killer," arguing it would make hiring more expensive.
Read next: Perkbox review shows uses for employee rewards software
Conversely, Propeller-Tech, a recruiting agency targeting tech startups in the United States and United Kingdom, believes it's the way of the future. "We've worked with clients who've already introduced a reduced working week with no impact on productivity," Louise Ogilvy, recruitment director at Propeller-Tech, told HRD.
"In fact, productivity levels have risen as employees work hard to ensure that they reduce downtime and really appreciate having the extra time to spend with family and friends. The notion of having to work a 9 to 5, Monday to Friday, was disrupted during COVID-19 and the lockdown. In a competitive market, you need to be looking at offering something different to attract candidates to your brand."
Side-Hustle Support
Moonlighting, which is when an employee works two full-time jobs simultaneously, has picked up steam this year (with more than 98,000 members on an "Overemployed" Reddit community) due to the rise in remote work and historic inflation forcing workers to pick up extra gigs to stay afloat.
In fact, more Americans are working two jobs now than ever before, according to the U.S. Bureau of Labor Statistics. In June, 426,000 Americans averaged a 70-hour workweek, which correlates with inflation hitting 9.1% – a 40-year high.
Unless employees have signed a non-compete agreement or exclusivity contract, there's technically nothing illegal about the practice. But moonlighting rubs some business leaders the wrong way, especially if employees burning the candle at both ends results in poor performance.
Now there's a difference between moonlighting and a side-hustle, which is usually a part-time job outside of your standard working hours. Shaka Culture Software, an HR tech firm based in Cedar Rapids, IA, supports its employees' side-hustles, which include freelance software engineering, instructing fitness classes and blogging.
"In our company, we want to support all of our employees' aspirations and goals both personally and financially," Melanie Wertzberger, founder and CEO of Shaka Culture Software, told HRD. "We've gone above and beyond by offering paid time off (PTO) for training and development and even helping them land new clients for their side-gig."
"We've seen it pay off through employee loyalty, job satisfaction and improved mental and financial wellness," Wertzberger adds. "In 2023, we will make this a formal perk giving employees a minimum 32-hour workweek if their extra working hours are dedicated to developing their side-hustle."