Does your company offer a competitive PTO and vacation package? If not, your recruiting strategy may suffer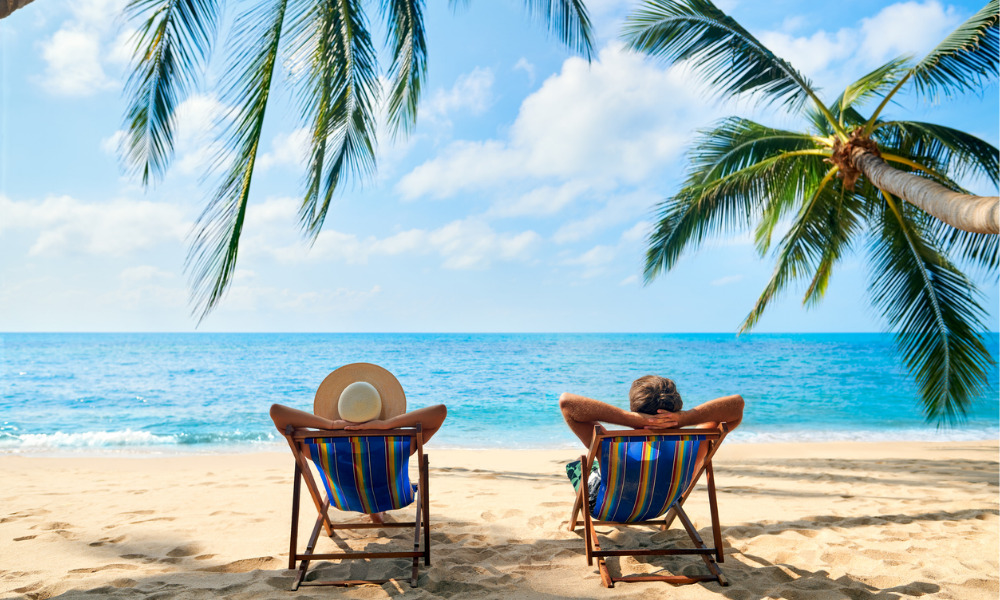 Hiring exceptional employees and retaining them is a top priority for any HR department. To attract top talent, one of the most important methods is offering a compensation and benefits package that employees find difficult to refuse.
While it's natural for employees to seek different benefits based on their lifestyle, goals and needs, there are some benefits that remain popular even in a post-COVID world. It's up to HR leaders to understand what those benefits are and incorporate them into the organization. For example, according to Robert Half's 2022 Salary Guide, paid time off (PTO) is the most common benefit employees look for in a job position. Offering paid leave for vacation, illness, bereavement or volunteer work is a great way to promote work-life balance.
Read more: Six ways to improve your company's compensation and benefits
Reward Gateway, a London-founded HR tech firm with employees from around the world, understands the importance of time away from work. One of the company's most popular benefits is allowing employees to customize their holiday package. If they need additional days throughout the year, they can buy extra time from their colleagues. Conversely, if an employee would prefer having extra money in their check than time off, they can sell their PTO.
To help combat burnout and strengthen recruiting efforts, both Google and Apple will be increasing similar benefits for employees starting in April. Google has expanded parental leave from 12 weeks to 18 weeks for all parents, and from 18 weeks to 24 weeks for parents who give birth. Employees' paid vacation time will be boosted from 15 days to a minimum of 20 days per year. The Mountain View, CA-based company will also double its allowance of carer's leave, used for those supporting seriously ill loved ones, to eight weeks.
Apple's enhanced benefits include doubling paid sick days for both full-time and part-time workers. Now full-time employees will have 12 paid sick days, which can be used for mental health reasons and even taking family members to the doctor. Additionally, workers will receive more annual vacation days, beginning at three years of employment instead of five. For the first time, part-timers will get as many as six paid vacation days, as well as paid parental leave, which will cover up to six weeks and will include the ability to gradually ramp up work time for the first four weeks back.
For ways to improve your company's compensation and benefits package, click here.