According to a recent survey, 65% of Canadians are seriously considering of leaving their job due to compensation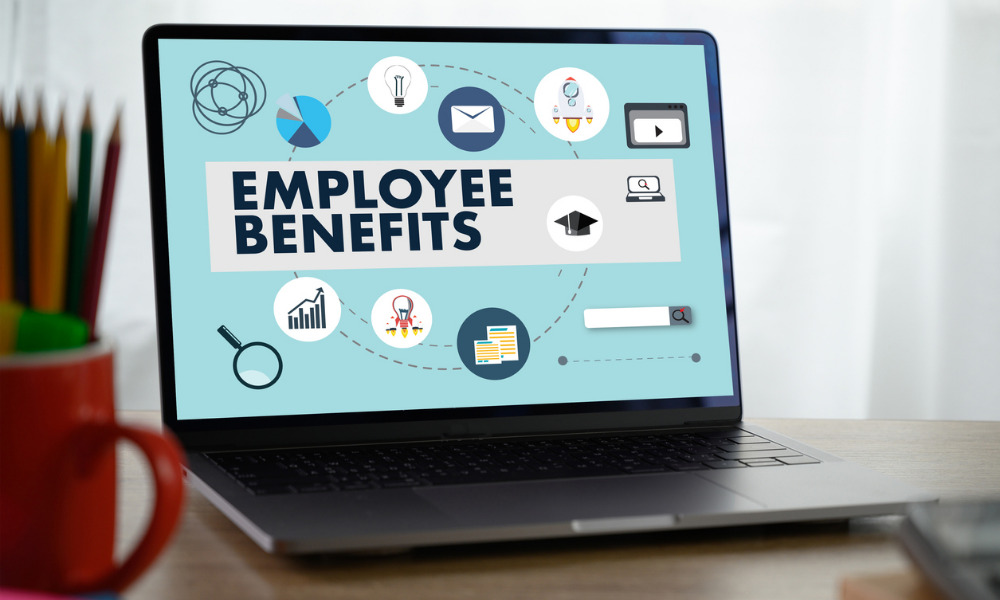 Nowadays, employees are demanding employers for better compensation and benefits that go beyond a salary raise. This leads to more companies creating a more attractive employment package for new hires and current employees alike.
But what exactly are employees after when it comes to compensation and benefits? Below, we discuss the importance of a competitive package and the different ways employers can achieve it.
Read more: Benefits education helps with satisfaction
Compensation vs benefits – the difference
Compensation and benefits play a significant role in an employee choosing a job position and influences an employee's motivation to work. The two terms go together but mean different things. Compensation is a reward paid to employees for their work in the company. It is usually monetary and is composed of different kinds of compensation such as the basic salary, performance-based bonus, and commission-rate remuneration.
Meanwhile, benefits are non-monetary rewards given to employees for their work. These are the extra perks provided to employees, such as healthcare, insurance plans, paid vacation time, company car, free meals, and flexible work schedules. The benefits are often determined by the employee's position in the organization.
Compensation and benefits differ in their purpose yet complement each other. Compensation is a direct form of remuneration based on performance. It is given to attract new hires and retain highly skilled employees mainly. On the other hand, benefits are indirect forms of payment provided as part of employment agreements and not based on performance. Benefits are given as a way to enhance the welfare of employees and motivate them to work and produce high-quality output. Offering competitive compensation and benefits packages will attract the eyes of many potential candidates while maintaining the satisfaction of current employees.
Importance of compensation and benefits
According to a survey by Hays Specialist Recruitment Canada Inc., 65% of Canadians are seriously considering leaving their job due to reasons related to compensation, declining job satisfaction, and overall wellbeing, with about 40% of employers reporting losing employees due to higher pay elsewhere.
Considering this, HR leaders should pay close attention to what employees are after regarding compensation and benefits. In doing so, employers can find suitable employment packages to offer that motivate employees to come to work and deliver the best output possible.
Having a competitive compensation and benefits program aids in job satisfaction. When an employee is happy with the employment package offered to them, it increases their satisfaction with the company's practices and gives them a greater sense of purpose. This then leads to diminishing employees' desire to find better job opportunities elsewhere. Being satisfied with what compensation and benefits they are receiving keep employees from leaving, lowering turnover rates of the company.
The most desirable benefits
It is natural for employees to seek different benefits based on their lifestyle, goals, and needs. However, there are some benefits that a majority are looking for, and it is up to employers to understand what those benefits are and incorporate them into the organization. For example, according to Robert Half's 2022 Salary Guide, paid time off (PTO) is the most common benefit employees look for in a job position. Offering paid leave credits whether it's for vacation, illness, bereavement, or for volunteer work is a great way to promote work-life balance and to lessen work stress and burnout.
There has been an increasing demand for the option of remote and flexible work schedules since the start of the COVID-19 pandemic. Allowing employees to work at their preferred time and place sees better productivity rates as employees no longer feel forced to produce half-baked work results due to the work schedule not complementing their working habits. As long as employees are able to pass projects and tasks on time, there is no reason why companies should not offer remote and flexible work arrangements.
Ways to improve compensation and benefits
Hiring exceptional employees and retaining them at a company is a top priority for any human resource department. To attract top talent, one of the most important methods is offering a compensation and benefits package that employees find difficult to refuse.
Below are some ways companies can improve the compensation and benefits they offer to employees:
Ensure the company has fair compensation and benefits
Employees are happy if they feel they are being paid fairly for their work, but they are more engaged if companies have a transparent compensation policy. Employees trust companies more if they understand the company's decision-making process for employment packages, and employers need to be able to explain this clearly to the rest of the organization. Even if an employee disagrees with the company's process, it opens up a path for them to communicate their opinions and concerns, leading to a healthy discussion for companies to improve their compensation and benefits packages.
Make job analysis and evaluation
A great way to ensure fairness in employee compensation and benefits is for companies to conduct job analyses and evaluations. Employers should gather information from managers and employees on their job roles and use the analyzed data to re-evaluate and update employees' job descriptions. From there, employers are able to classify, rank, and assess the job positions to help determine the proper compensation employees should be getting based on hierarchy and competitors' offers.
Conducting job analysis and evaluations shows how companies base decisions on factual data, which is needed to maintain fairness within the workplace.
Create pay structure
Creating a pay structure based on the company's job analysis and evaluations ensures employees are getting fair compensation and benefits. Many companies start with the minimum wage and build up the pay rate from there. The compensation package is built up depending on the number of years an employee works, their job ranking, and their performance as an employee. Benefits are then added as additional rewards to attract employees.
Determine the industry-approved pay through market research
Companies should conduct market research regularly to stay competitive concerning employment packages. Seeing what other companies are willing to offer helps the company evaluate how they value their own employees and what they can contribute to improving employees' work lifestyles. Market values and demands change a lot and it is best for companies to conduct market research regularly.
Conduct employee surveys to find out their sentiments
Surveying employees from all rankings on their needs and what they look for in a company puts perspective on what the company can do to improve how they take care of the workforce. Employees from one company can have different needs and wants compared to other employees from another company, so it is important for employers to understand their workforce and not solely rely on and copy other companies' compensation and benefits packages.
Employee surveys and feedbacks also reveal what employees think of the company and can help clarify any misunderstandings or catch any possible grievances employees could develop towards the company in the future.
Communicate compensation policies and market research to employees
As mentioned earlier, it is essential employees are aware of the company's compensation policies and how employment packages are decided upon. Employees need to know they are being treated fairly when it comes to compensation, and knowing the company uses factual, accurate data gathered internally and externally to create the packages allows them to trust the company more and be more satisfied with their salary and other benefits.
Read more: Employers boost salary budgets for 2022