Reward Gateway has gotten creative to keep employees happy and engaged during the Great Resignation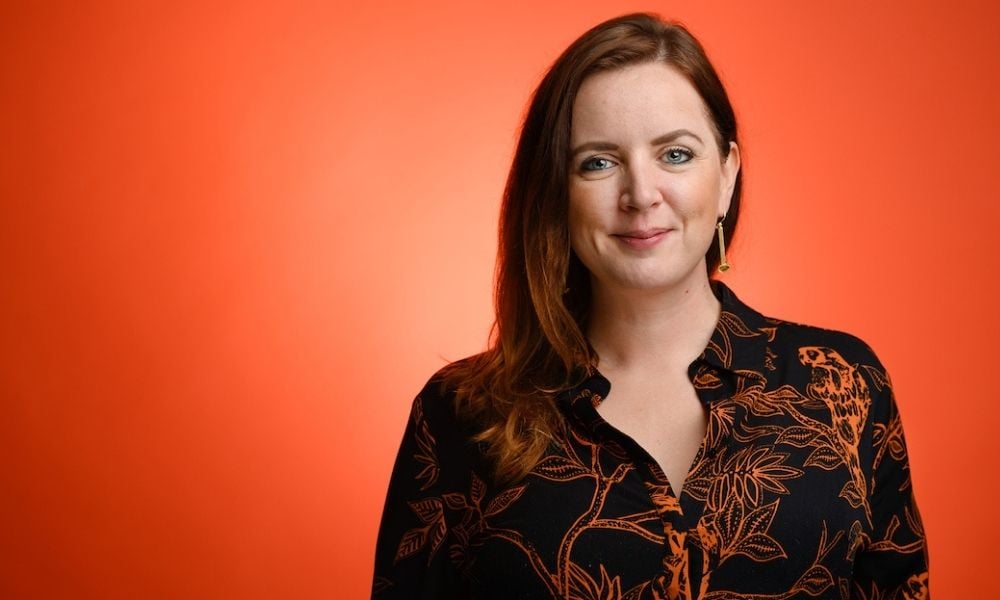 It's vital for HR leaders to constantly be evaluating benefits packages, determining what employees are finding most valuable, where improvements need to be made and which offerings should be discontinued to save money for more desired perks.
After all, employees' desires are still evolving post-COVID, and more than half (57%) want benefits that their employer doesn't presently offer, according to MetLife's 19th annual Employee Benefit Trends (EBTS) study.
Benefits and perks have become more important than ever during the Great Resignation, in which companies across the United States (as well as Canada and the United Kingdom) are experiencing historic turnover. Last year, more than 47 million Americans quit their jobs, according to the U.S. Bureau of Labor Statistics. That trend may be slowing down this year, though, as 4.25 million Americans quit their jobs in January, down 3.4% from December and the lowest amount since October.
Of course, that doesn't mean HR leaders can rest on their laurels. The COVID-19 pandemic has changed everything, forcing people to re-evaluate their priorities in life. As a result, workers have been leaving their positions for greener pastures, demanding higher salaries, better working conditions, greater work/life balance and more opportunities to advance their career. With the scales tipped in favor of labor, companies are having to increase their compensation and benefits packages beyond the traditional healthcare, dental, vision and 401(k) plans.
"What is defined as benefits has changed," Catrin Lewis, head of global engagement and internal communications at London-founded Reward Gateway, told HRD. "For example, professional development opportunities were traditionally seen as L&D (learning and development), but now they're considered benefits, and so is workspace flexibility."
Read more: Eight trending employee benefits and perks in 2022
The latter is perhaps the most sought-after benefit in 2022. With declining coronavirus cases throughout the U.S., many companies are considering or have already announced their return-to-office strategy. However, employee sentiment indicates any schedule lacking flexibility is a recipe for disaster. Nearly two-thirds (64%) of employees forced to return to the office full-time say this makes them more likely to look for a new job, according to Topia's 2022 "Adapt" study, which was released earlier this month. Of the nearly 1,500 office workers, evenly split between the United States and United Kingdom (and including 299 HR professionals), who responded to the survey, 41% said flexibility to work from home is or was a reason to change jobs.
Reward Gateway has maintained a stellar retention rate over the past couple years by implementing various benefits to boost morale and employee engagement. The most popular, Lewis says, has been free, unlimited books for professional development. Spearheaded by CEO Doug Butler, the idea has now evolved into the company's book club. "It's like a little gift from Reward Gateway every month," Lewis says.
Another popular benefit revolves around paid time off (PTO). Reward Gateway allows employees to customize their holiday package: if they need additional days throughout the year, they can buy extra time from their colleagues. Conversely, if an employee would prefer having extra money in their check than time off, they can sell their PTO.
While the benefit is another example of Reward Gateway's flexibility, the concept of less time off goes against the grain. After all, burnout has been a major contributor to the Great Resignation. According to The Conference Board, a New York City-based think tank, more than 75% of workers in the U.S. cite concerns such as stress and burnout as big challenges to well-being at work. That's up from 55% reported at the beginning of 2021. Furthermore, half of U.S. employees said workload-related pressure was harming their mental health.
Reward Gateway addresses those issues, as well, offering individual coaching that provides employees with a toolkit for positive mental health. In addition, the company has a domestic violence protection program, granting employees access to financial, health and housing advice, as well as legal assistance specially focused for victims of domestic abuse.
The company has also instituted training for all managers to be educated on the discussion of abuse and how they can support any employee who discloses this situation in the most helpful, confidential and confident manner. Plus, Reward Gateway has introduced a safety home benefit, in which employees receive 10 additional days of fully paid leave to help them leave any abusive environment and seek refuge.
"We don't want high engagement in some of these wellbeing benefits," Lewis says. "It's not always around what's most popular in terms of usage, but what sends the biggest message of care and support and understanding the challenges our employees face."
Founded in 2006, Reward Gateway provides an employee engagement platform that brings employee benefits, discounts, recognition and reward, wellbeing, communications and surveys into one unified hub. The company also has offices in Boston, Sydney and Melbourne, among other international destinations, and serves more than 2,000 clients, including American Express, Unilever, Samsung, IBM and McDonald's.