Like many companies, the tech giant is doing whatever it takes to recruit and retain talent in this historically challenging market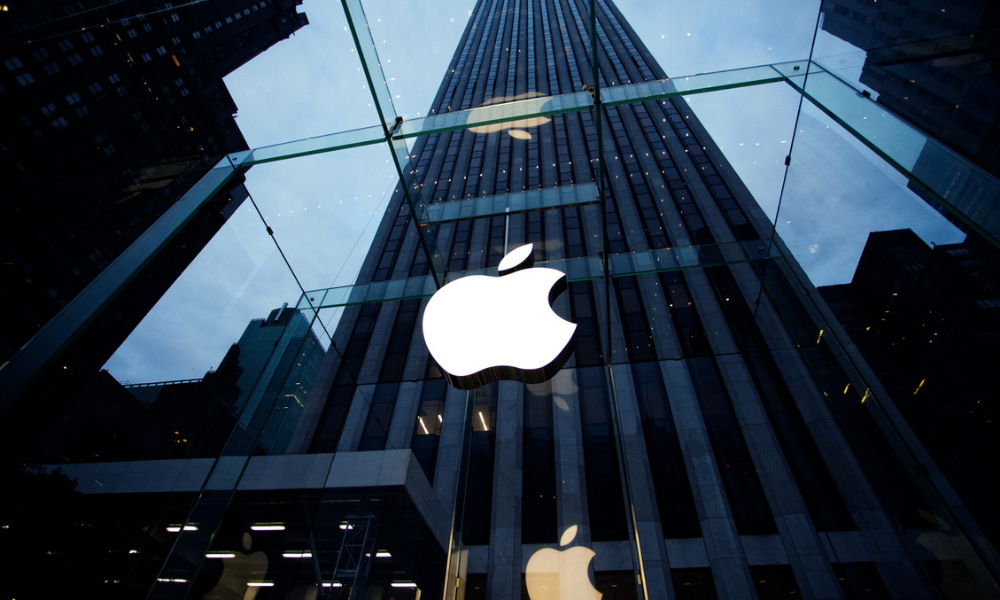 As a result of the COVID-19 pandemic and the nationwide talent shortage, Apple plans to increase its benefits package for retail store workers in the United States, beginning April 4.
The Cupertino, CA-based company will improve benefits and perks for both full-time and part-time employees in its 270 stores throughout the U.S., Bloomberg reported.
These enhanced benefits include doubling paid sick days for both full-time and part-time workers. Now full-time employees will have 12 paid sick days, which can be used for mental health reasons and even taking family members to the doctor. Additionally, workers will receive more annual vacation days, beginning at three years of employment instead of five.
Part-time employees in particular will receive a nice boost. For the first time, part-timers will get as many as six paid vacation days, as well as paid parental leave, which will cover up to six weeks and will include the ability to gradually ramp up work time for the first four weeks back. Part-time workers will also have access to discounted emergency backup care for children or elderly family members.
Read more: How to build competitive benefits packages
Companies in nearly every industry are having to reassess their benefits packages to remain competitive in this tight labor market. They're offering higher compensation levels, flexible work schedules, increased 401(k) matches and perks of all kinds, such as mental health support, pet insurance and tuition reimbursement. Little Caesars went one step further by giving new hires in the Detroit area a pair of club, suite or lower bowl tickets to any sporting or entertainment event at Little Caesars Arena or Comerica Park.
These enhanced benefits are a result of the Great Resignation, as the United States experiences historic turnover in the workforce. More than 47 million American workers quit last year, according to the U.S. Bureau of Labor Statistics. In November alone, a record 4.5 million Americans left their jobs, up from 4.2 million in October. Workers have been leaving their positions for greener pastures, demanding more money, better working conditions and increased mobility.
Last month, fellow tech giant Google announced an increase of its employee benefits for full-time employees throughout the world in 2022. The Mountain View, CA-based company expanded parental leave from 12 weeks to 18 weeks for all parents, and from 18 weeks to 24 weeks for parents who give birth.
As of April 2, (two days before Apple's new benefits kick in) employees' paid vacation time will be boosted from 15 days to a minimum of 20 days per year. The company will also double its allowance of carer's leave, used for those supporting seriously ill loved ones, to eight weeks. According to a Google spokesperson, the company made a temporary increase to carer's leave during the COVID-19 pandemic, which is still available for employees experiencing disruptions to family or childcare because of the pandemic.