'Zoey 101' actress led protest outside company's headquarters in Burbank, CA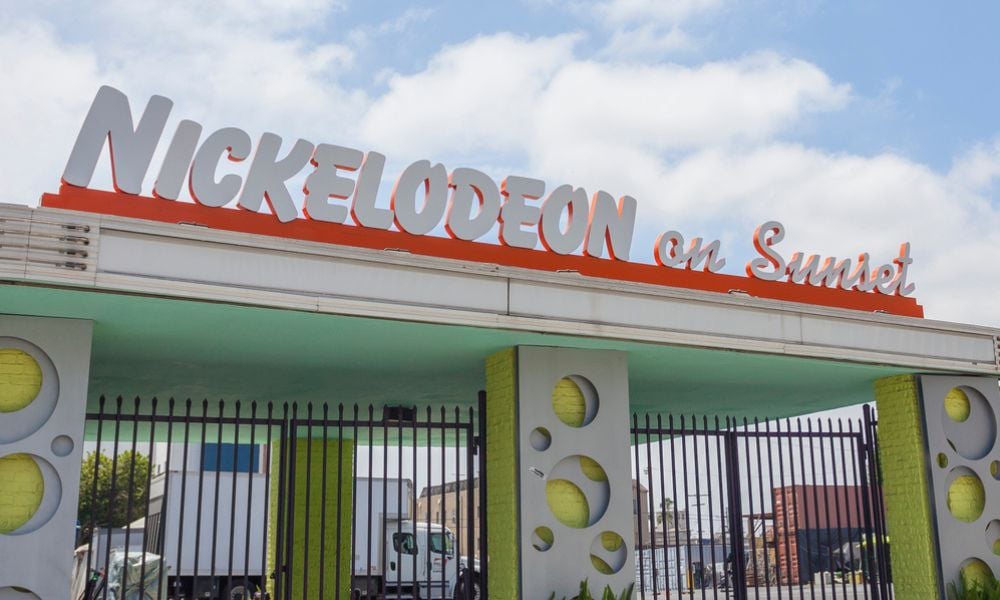 Another former child star is speaking out against Nickelodeon for an unsafe company culture.
Alexa Nikolas, the actress best known for starring in "Zoey 101" as Nicole Bristow, spearheaded a protest of roughly 20 people outside of Nickelodeon's Burbank, CA-based headquarters on Thursday. Nikolas, who heads Eat Predators, an activist group advocating for survivors of sexual abuse, alleges the work environment was "not safe."
"I didn't feel protected at Nickelodeon as a child, personally," she said on Instagram Live. "I'm demanding that Nickelodeon starts protecting children and not predators."
Read more: #MeToo's impact on sexual harassment in the workplace
Nikolas called out various former network executives and producers, including "Zoey 101" creator Dan Schneider, who she labeled the "creator of childhood trauma." "I didn't feel safe around Dan Schneider while I was working at Nickelodeon," she said.
In 2018, Nickelodeon announced it was parting ways with Schneider, and three years later, the New York Times reported that the decision came after ViacomCBS, Nickelodeon's parent company, completed an internal investigation that found evidence of verbal abuse by Schneider to his colleagues. "I couldn't, and I wouldn't have the long-term friendships and continued loyalty from so many reputable people if I'd mistreated my actors of any age, especially minors," Schneider said in response to the investigation.
No evidence of sexual misconduct was found during the investigation, according to The New York Times.
Nikolas also slammed Ezel Channel, Brian Peck, Marty Weiss and Jason Handy, all of which previously worked for or with the network and have been convicted of sex crimes.
Channel, a Nickelodeon Studios animator and registered sex offender, was found guilty by a jury in 2009 of misdemeanor battery and a felony count of attempting to show pornographic material to a 14-year-old boy, Page Six reported. However, the conviction was later thrown out on appeal due to lack of evidence to prove the video he was showing the minor was of pornographic nature.
Peck, a dialogue coach, was convicted of sexually abusing a Nickelodeon child actor in 2004, according to the Daily Mail. Weiss, a talent manager representing child actors, was sentenced in 2019 for two counts of committing lewd acts on a child under the age of 14, the Los Angeles Times reported. Handy, a production assistant at Nickelodeon, was convicted of sexual abuse in 2004, after pleading no contest to two felony counts – one of lewd acts on a child and one of distributing sexually explicit material by email – and to a misdemeanor charge related to child sexual exploitation, the LA Times reported.
Nikolas also targeted John Kricfalusi, creator of "The Ren & Stimpy Show," who has been accused of sexual abuse by two former workers when they were teenagers, BuzzFeed News reported. In addition, Nikolas blasted former Nickelodeon execs Sharon Lieblein and Cyma Zarghami, as well as Fred Savage, who served as a director on "Zoey 101."
In May, Savage, who starred in the hit TV series "The Wonder Years" from 1988 to 1993, was fired from serving as director and executive producer of the reboot following allegations of inappropriate conduct.
Nikolas is demanding that networks like Nickelodeon stop using non-disclosure agreements (NDAs), which she claims are preventing sexual abusers from being held accountable. "We can't participate in any type of help if we don't know what's going on in there," Nikolas told TMZ. "All of these corporations are silencing people with NDAs."
Read more: What is a non-disclosure agreement?
Nikolas alleged that in 2019, a lawyer representing Schneider's Bakery – the "Zoey 101" creator's Los Angeles-based production company – asked her to meet with Schneider to "come up with some type of agreement," which she believes would've resembled an NDA.
Earlier this month, Nickelodeon came under fire by former "iCarly" star Jennette McCurdy, who recently published a memoir about the alleged abuse she faced. McCurdy claims she was pressured to drink alcohol at the age of 18, received unsolicited texts from a higher-up at the company and that she was offered $300,000 in hush money, Page Six reported.
In February, Congress passed H.R. 4445 (commonly referred to as the #MeToo bill), which not only prohibits employers from requiring mandatory arbitration of claims involving allegations of sexual harassment or sexual assault going forward, but also nullifies any existing policies or agreements that require those claims to be arbitrated, as well. In March, President Joe Biden signed the bill into law.
More than 60 million American workers have arbitration agreements tucked into their employment contracts, according to the Economic Policy Institute. Historically, businesses have favored the arbitration process, arguing that it's less expensive and much faster for resolving disputes rather than going through courtroom proceedings. However, because the facts of an arbitration case usually don't become public, the accused can often switch places of employment or even remain at a company without any recourse.