New report indicates fewer companies offering free coffee, flu shots, take your child to work day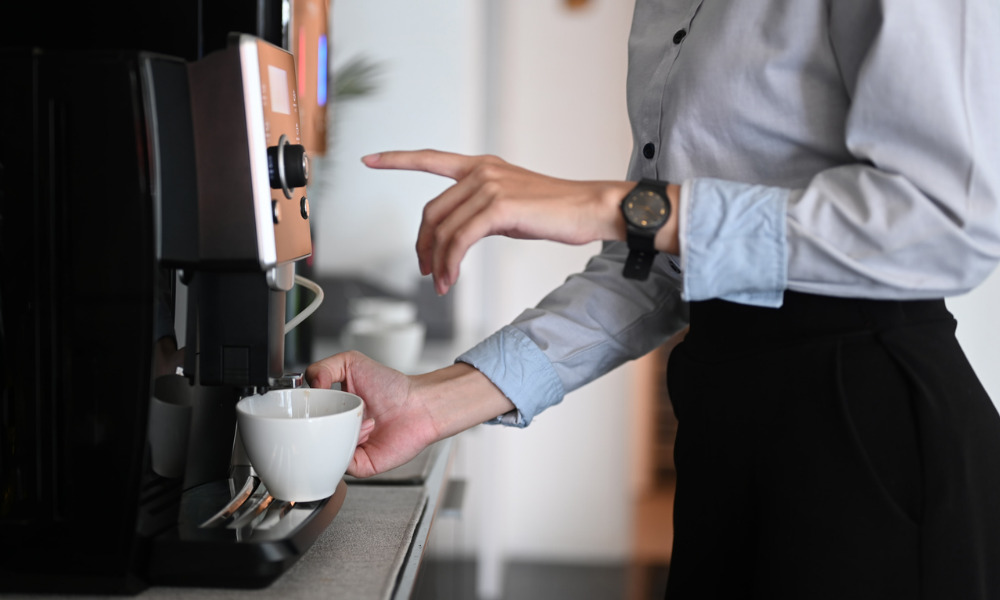 Employers are adapting to these turbulent times when it comes to their benefit offerings for workers, according to a recent report.
Work flexibility is a big theme for many employers, according to the International Foundation of Employee Benefits Plans (IFEBP).
Nearly three in four (74%) of employers are now offering hybrid work arrangements, 57% are offering flexible work hours and 55% are in full remote work setup, according to the IFEBP survey.
Others even offer flexible work schedules for religious observances (20%), four-day workweeks (19%) and summer hours (17%). On the flip side, with fewer employees in the office, at-work perks are declining in popularity, found IFEBP:
Coffee service: down to 54% from 64% in 2020
Take Your Child to Work Day: down to 11% from 20%
Flu shot programs: down to 63% from 72%
Health risk assessments/screenings: down to 48% from 55%
Walking/exercise programs: down to 27% from 34%
Weight management programs: down to 32% from 37%
Service award programs: down to 51% from 60%
"Workplaces have undergone a monumental transformation in the last two years, largely fueled by the COVID-19 pandemic and the Great Resignation," said IFEBP. "In recognition of the shifting attitudes toward remote work and employees' desire for work-life balance, organizations are putting a greater emphasis on offerings such as flexible work options and dependent care services and focusing less on at-work perks like coffee service or walking programs."
Nine in 10 (90%) of employers are offering at least one voluntary benefit, according to the report. Tools like Perkbox's reward sfotware are making this easier.
Previously, HRD America partnered with Terkel, an online marketplace connecting brands with expert insights, to learn which new benefits and perks companies are offering in 2023.
And companies are also offering other new benefits, finds IFEBP in looking at data from 502 organizations representing nearly 20 industries. Benefits on the rise include:
identity theft insurance (34%)
estate planning services (17%)
paid leave to vote (38%)
paid adoption leave (34%)
paid leave related to a miscarriage (15%)
paid maternity leave (above and beyond legal requirements) (43%)
Casual dress codes (45%)
In September, Walmart announced a partnership with New York-based Kindbody to offer employees in vitro fertilization (IVF), fertility testing and other benefits under its insurance plan. Also in September, Amazon said it is investing a total of $450 million to help drivers advance in their careers, prepare them for retirement and offer them bigger pay.