Huge investment comes ahead of busiest time of year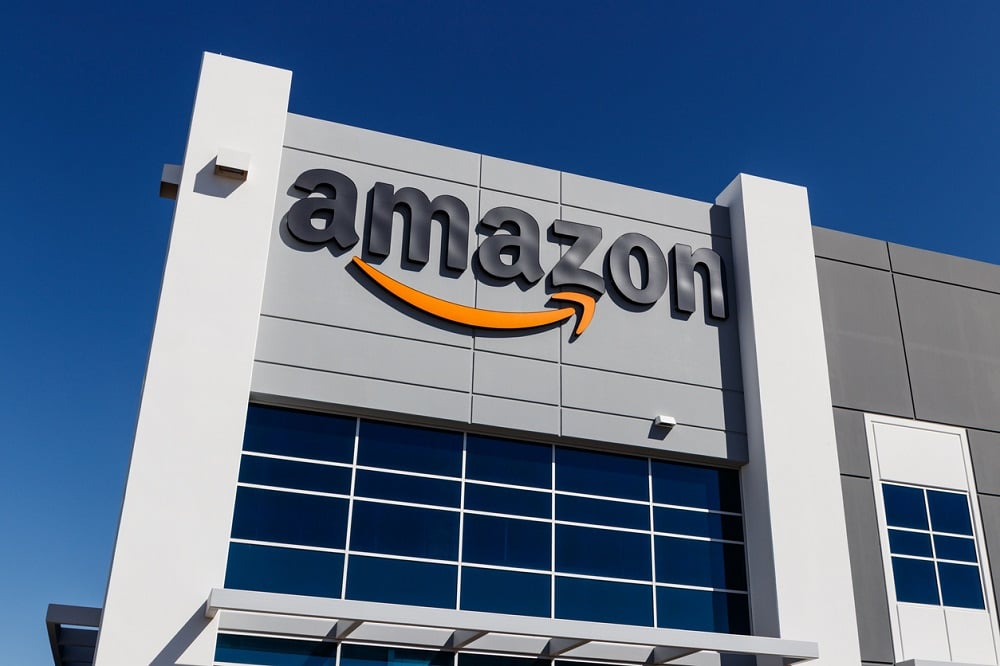 Amazon is investing a total of $450 million to help drivers advance in their careers, prepare them for retirement and offer them bigger pay.
Through the Next Mile program, the company is providing drivers employed by participating delivery service partners (DSPs) with up to $5,250 per year to access more than 1,700 academic programs within the United States.
Participating DSPs and their drivers will have access to technical training and upskilling opportunities to help them advance their careers. DSPs and drivers will have access to skill-based programs, GEDs, or degree programs at educational institutions across the United States. The program also provides access to curated career pathways to help participants identify educational programs and career options based on skills and interests.
Next Mile will be available to all participating DSPs and their teams starting in January 2023, with Amazon reimbursing DSPs for tuition expenses for all eligible drivers.
Read more: Amazon, Tesla among firms whose employees don't feel mental health support
"Providing additional training paths and empowering my team to pursue their dreams will help them achieve success within my organization and elsewhere," said Nicole Kelso, an Amazon DSP and owner of Rainforest Routes. "Investing in their future helps my business provide an even more compelling employment experience."
Amazon will also now offer a 401(k) program to U.S.-based DSPs and support owners in matching contributions for drivers.
Amazon will provide an estimated $60 million in the first year to help offset the costs for DSPs that match employee contributions to their teams' retirement savings. The company will also reimburse 100% of the administrative costs through a leading provider of retirement savings benefits.
More than 70% of DSP drivers expressed that retirement savings is a critical benefit, according to Amazon. Amazon is also providing additional rate increases for DSPs to offer competitive pay to their drivers, it said.
"Through the DSP program, small businesses around the world have generated over $26 billion in revenue for their companies since launching four years ago," said Parisa Sadrzadeh, vice president of Amazon's Worldwide Delivery Service Partner Program. "We couldn't have done that without DSPs and their incredible teams."
Amazon will continue to innovate with DSPs and use "economies of scale and resources" to help them provide better offerings to their employees, said Sadrzadeh. "Investing in our DSPs means that we are continuing to invest in communities nationwide. I can't wait to see the future success stories of what these drivers achieve."
A previous report noted that Amazon is among the firms whose employees don't feel mental health support. Meanwhile, other employers have also provided more benefits to their workers.
Read more: Open enrollment prep: What benefits to offer your employees
On Monday, Starbucks, along with partner Fidelity Investments, launched a savings program allowing staff to contribute a part of their after-tax pay to a personal savings account, with the company contributing $25 and $50 credits at milestones up to $250 per person.
In August, Walmart's health care plans started covering abortion "when there is a health risk to the mother, rape or incest, ectopic pregnancy, miscarriage or lack of fetal viability," reported CNBC, citing a memo to employees.
Kashable, meanwhile, is looking to partner with employers to offer low-cost loans for employees. Here's the kicker: the loans are based on an individual's employment history rather than their credit score and are repaid automatically through payroll.
Meanwhile, the other trending employment-related benefits and perks over the past five years include hybrid working (820%), our-day work week (809%) and signing-on bonus (124%), according to a previous report.