California companies like PayPal and DoorDash might need to remind their workers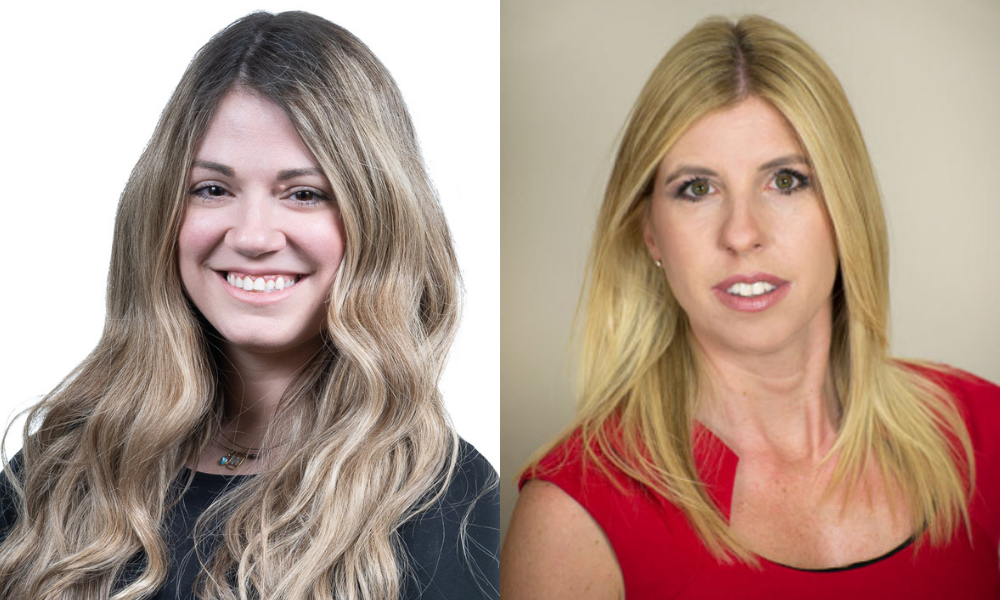 We're almost finished Mental Health Awareness Month, so it's a good time to poll your employees and see if you're meeting their needs.
You may be surprised by their response: 13% of employees in some of the biggest companies in the United States don't believe their employer offers mental health benefits.
That's one of the most startling takeaways from a recent survey HRD America commissioned from Blind, the anonymous professional social network, to understand employer support for mental health.
Walmart topped the list with 24% of employees claiming the largest employer in the country doesn't provide mental health resources. The retailer was followed by Tesla Motors (20%), San Jose, CA-based PayPal (17%), San Francisco-based DoorDash (17%) and T-Mobile (14%).
This isn't to suggest those companies don't actually have mental health benefits. The survey indicates that they all do: 33% of Walmart employees say they've used them in the last year, and a double-digit percentage of employees in each of the other companies reported the same thing.
The issue is that many workers simply aren't aware of the resources available to them. "That's a lot of employees who aren't getting access to essential benefits that they may need and are already being offered by the employer," Jeanniey Walden, chief innovation and marketing officer at DailyPay, a New York City-based on-demand pay provider, told HRD.
Read more: More than half of employees haven't used mental health benefits
"More than ever, employees are looking to their employers for more than just a paycheck," Walden says. "They want holistic benefits that address health and wellness from every angle. Without a comprehensive benefits package, which includes mental health benefits, employers will have difficulty hiring and retaining their workforce."
When employees struggle with mental health, their performance in the workplace suffers. That should be enough incentive for companies to offer mental health benefits, resources and support. Of course, that responsibility falls to HR, which has certainly had its hands full navigating the transition to remote work, ever-changing laws and government regulations and the Great Resignation, in which companies across the United States have been experiencing historic turnover. In fact, more than 60 million Americans have quit their jobs over the past year, according to the U.S. Bureau of Labor Statistics.
In March, more Americans than ever before – 4.54 million – left their positions. That's an increase of 152,000 from February and higher than the former record of 4.53 million in November 2021. The professional and business services sector, as well as the construction industry, saw the most resignations.
If HR doesn't address the mental health of employees and offer as much assistance as possible, that mass exodus will continue. "HR teams across all industries should look to host anonymous surveys to better understand the kinds of benefits that employees will find useful, such as teletherapy, implementing mental health days, providing fitness memberships, etc. Employees might be embarrassed to ask, so make it easy and comfortable for them to share their needs," Walden says.
Considering the lack of awareness, perhaps that's why more than half (55%) of employees say they haven't used any mental health benefits offered by their employer, according to the Blind survey.
"Communicating the benefits on all available channels is key to ensure they are utilized when needed," Christina Gialleli, director of people operations at Epignosis, told HRD. Epignosis is a San Francisco-based learning technology vendor trusted by more than 70,000 teams worldwide. "Continuous communication is key – reinforcing that the resources and support is there for employees makes it more likely for them to use the benefit. Moreover, ensuring the quality of the services provided, as well as the protection of employees that use the benefits, will create a positive word of mouth among colleagues and help spread the adoption."
Walden encourages HR leaders to think outside the box and get creative with the benefits they offer to improve mental health.
"Employers should think critically about what benefits could reduce employee stress," Walden says. "Financial wellness benefits are a creative way to potentially reduce the stress of your workforce and improve their mental health. In fact, a 2021 Mercator Advisory report found that 74% of DailyPay users say having access to their earned income has helped reduce their financial stress."
Blind conducted the online survey of 3,269 professionals in the U.S. on its platform from April 26-29, 2022.