HR leaders provide tips and strategies for ensuring your employees are well taken care of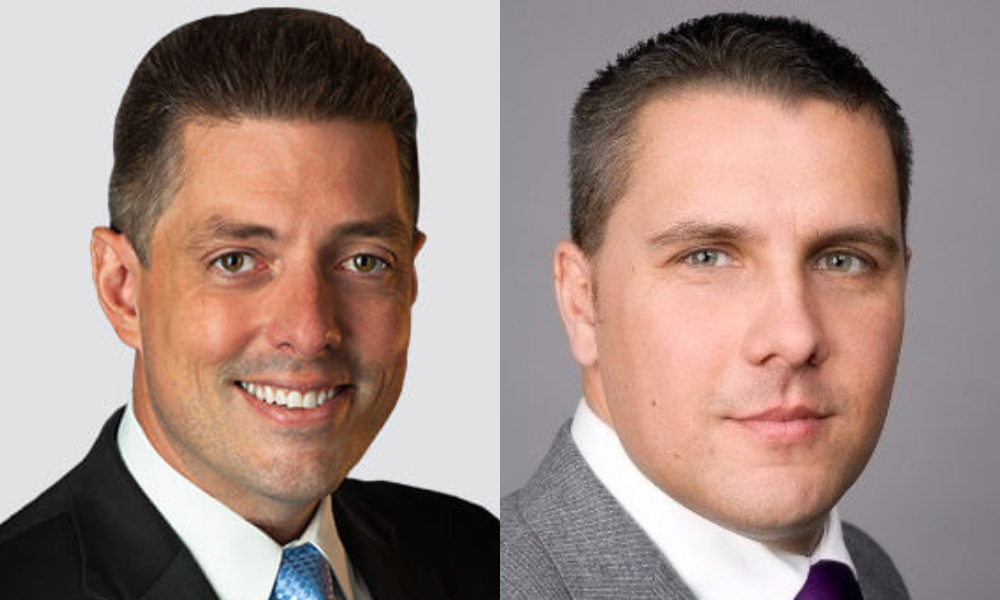 More than half (59%) of employees in some of the biggest companies in the United States don't believe their employer supports their mental health.
That's one of the main takeaways from a recent survey HRD America commissioned from Blind, the anonymous professional social network, to understand employer support for mental health.
T-Mobile topped the list with 97% of employees saying the company doesn't try to help ease anxiety, stress and other mental health issues. The firm was followed by Tesla Motors (85%), Amazon (82%), Menlo Park, CA-based Robinhood (81%) and Goldman Sachs (81%). HRD reached out to these companies for comment, but hasn't heard back as of publication.
In the hybrid workplace, mental health has never been more important for employers to address, says Steffen Buch, vice president of people and culture at London-based HR tech firm Beamery.
"The data from Blind certainly suggests that the global pandemic, and now slow return to 'normal' life, has resulted in employees increasingly focusing on their mental health," Buch told HRD. "The Great Resignation also still sees many questioning their current job or indeed taking action to find a new one – potentially one that also better supports these mental health priorities. These findings ultimately reinforce why it's so important for mental health to be considered as important as the physical health of employees."
Read more: More than half of employees haven't used mental health benefits
Burnout has certainly been a major contributor to the Great Resignation, in which companies across the U.S. have been experiencing historic turnover. In fact, more than 60 million Americans have quit their jobs over the past year, according to the U.S. Bureau of Labor Statistics.
In March, more Americans than ever before – 4.54 million – quit their jobs. That's an increase of 152,000 from February and higher than the former record of 4.53 million in November 2021. The professional and business services sector, as well as the construction industry, saw the most resignations.
If HR doesn't address the mental health of employees and offer as much assistance as possible, that mass exodus will continue. "Wellbeing is a critical component of our evolving culture and a cornerstone in overall colleague engagement," Peter Church, chief people officer at Point32Health, a Canton, MA-based health insurance provider, told HRD.
"Our focus has been on access to care through mental health providers and coaches, utilization of digital tools, therapy through telehealth and virtual mindfulness sessions. Given the rich diversity of our workforce, it has become even more important to ensure that we have offerings to meet colleagues where they are at with the needs they have. This has included thinking differently about how and when we use space through flexibility and hybrid schedules, as well as technology aimed at creating high-quality, meaningful connections," Church says.
California companies scored high in the survey: San Francisco-based Salesforce topped the list with 73% of employees believing the company supports their mental health. The firm was followed by San Francisco-based Splunk (70%), McLean, VA-based Capital One (67%), Mountain View, CA-based Google (66%) and Sunnyvale, CA-based LinkedIn (65%).
"Making mental health synonymous with other benefits is key, alongside identifying the areas of work that may be impacting employees' mental health," Buch says. "The lines between working from home and personal lives are increasingly blurred with many employees feeling pressure to be available outside office hours or working while they are unwell."
According to Beamery's research, employees are now more likely to continue working through sickness (41%) whilst one in four employees (26%) believe sick days are now a thing of the past. That's why leaders need to set a good example by emailing or communicating with employees only during work hours or at least be adamant that they aren't required to respond immediately.
"Critically, HR leaders need to be sure they are providing reassurance that the company culture understands the importance of positive mental health and supports employees accordingly," Buch says.
"Consider offering specific training around your mental health benefits to be sure that employees are clear on how they can and will be supported and encourage employees to access such benefits as needed. This can dramatically help employees better understand what's available to them, how to find it and how to utilize it," Buch says.
Blind conducted the online survey of 3,269 professionals in the U.S. on its platform from April 26-29, 2022.