In large numbers Australians are skipping lunch, eating at their desk, or catching up on personal errands, but is it really a good idea to power through the day?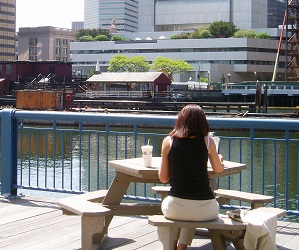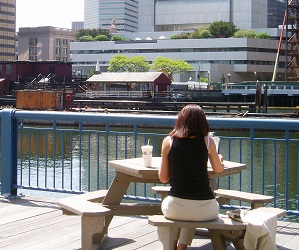 In large numbers our neighbours across the Tasman are skipping lunch, eating at their desk, and catching up on personal errands, according to research conducted by ING Direct. More than one quarter (28%) of Australians eat lunch at their desk, one third (33%) skip lunch entirely once a week, while 10% usually work through their lunch break.
This is the key finding of a survey that was conducted online in June this year. Respondents included 1,000 Australian workers who are mainly based in Sydney and Melbourne. A majority were full-time workers, while one third were part-time workers, and 53% were based in offices, while others worked in retail, production, or outdoors.
In some cases, work demands are usurping the lunch break – around one in five (21%) said that this happened 'regularly', while 12% said it happened 'very regularly'. In addition, almost one third use their lunch break to catch up on work.
For other workers, personal demands are intruding on the midday meal so that they spend their break doing personal administration (31%), catching up on phone calls (37%), or going shopping (30%). And all this is packed into just 15-30 minutes, the length of the typical lunch break in Australia.
Andrew May, corporate health consultant, said that these habits could have a significant impact on the overall health of Australians. "People think the best way to be productive is to power through, but seeing that same person in the afternoon shift, you can see they're tired and fatigued," he told News.com.au.
"Taking a lunch break away from your desk, even if it is only 15 to 20 minutes, is a proven way to increase productivity and decision-making throughout the afternoon…taking regular breaks is imperative to help sustain concentration and energy levels throughout the day," he added.
May also stressed the importance of getting away from your computer and taking in some sunshine and fresh air. "What I find scary about this research is that many Australians aren't even seeing the light of day during their work hours which has a detrimental impact on health, let alone productivity and managing stress."