Many European nations are experiencing a youth unemployment crisis, while the rate here reached a record high of 30.9% last December, inspiring a recruitment company to try to help.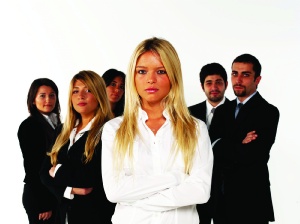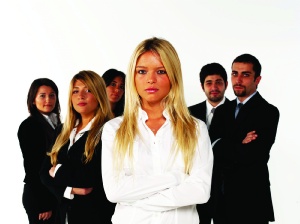 Many European countries are experiencing a crisis in youth unemployment, and the rate in New Zealand also reached the highest level in a generation last December: 30.9%. This has inspired the global recruitment firm Adecco to try to do something to help.
"We believe the current youth unemployment situation is economically and morally unacceptable," Patrick de Maeseneire, CEO of Adecco Group, said. "Through the Adecco Way to Work programme we want to make our leading recruitment expertise more accessible to young job seekers and provide real-life insights into the world of work and its requirements," he added.
Part of the problem is a mismatch in the skills that employers require, and those that students acquire in the education system. "What we see is that the labour market is always evolving and the skills that are required today are not necessarily those that are required tomorrow, and that's very characteristic of the New Zealand employment market," Tammie Bennett, learning and talent development manager with Adecco, said.
One of the aims of the campaign, therefore, is to help young people to understand what skills New Zealand employers require. "In addition, we want to ensure that they have skills such as being able to articulate who they are, what they offer, and to be able to shake the hand of an employer with confidence," Bennett said.
To achieve this, Adecco launched the 'Adecco Way to Work' programme in New Zealand yesterday. Adecco employees hit the streets Tuesday, offering free career advice and guidance to young New Zealanders in eight locations around the country. In addition, they created a website to host a range of tools to help young New Zealanders put together job applications, write their CVs, and prepare for interviews. "It's a free, online career centre – it's basically a one-stop shop for a job hunt," Bennett said.
At the same time, Adecco has a launched a competition called 'Around the World in 80 Jobs,' which will give one New Zealand winner the opportunity to work 10 jobs in 10 different countries.
"The way to work programme is on-going and it's here to stay. We'd like to engage young people in a proactive and positive way to really make sure that youth unemployment doesn't increase, and to make sure that young people have confidence and hope in finding a job in New Zealand," Bennett said.