Employers and HR managers should think twice before resorting to the crude medium of the text message to convey important employment concerns.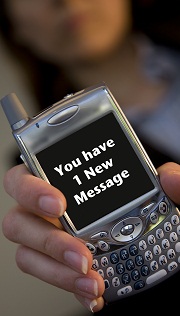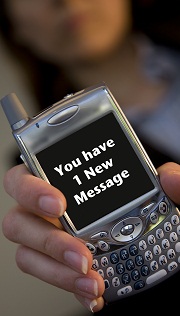 While you may balk at the idea of texting to communicate employment concerns, let alone to fire someone, several recent cases in New Zealand have revealed that other employers do not. But employers and HR managers should think twice before resorting to such a crude means of communication.
In a recent Employment Relations Authority (ERA) case, an employee of a Waikato concrete laying company claimed that he had been unjustifiably dismissed from his position. The ERA member found that the dismissal was unjustified, because the employer had no right to assume that the plaintiff had abandoned his employment, as he did.
However, the plaintiff failed in his bid for compensation because of the employee's utter failure to be communicative and responsive, instead relying on 'obscure' text messages. ERA member Kenneth Anderson stressed this point in particular.
"It sometimes seems that some people have lost the ability, or inclination, to actually speak to each other at all. And while the use of text messages is clearly useful in many circumstances, when it comes down to critical matters such as whether the employment relationship still exists, as in this case, surely one could reasonably expect the parties to speak to each other on the telephone; or perhaps even take the trouble to actually meet face-to-face," Anderson wrote.
With reference to another case, Karen Radich, barrister with Clifton Chambers, commented that nothing would prevent an employer who had followed the proper process from communicating the decision to fire via text. But she added that this was rarely the situation. "What you see as a theme in these cases is the employer has got to a point where they've just had enough and they send a text saying, 'Right, you're dismissed'…without asking the employee to come to a meeting, telling them what their concerns are, giving them a chance to respond, and going through the usual procedural fairness steps," Radich explained.
However, Susan Hornsby-Geluk, partner at Dundas Street Employment Lawyers, issued a stronger warning against texted terminations in an opinion piece published in Stuff.co.nz. "The authority has repeatedly made it clear to employers that dismissals by text are unlikely to be something that a fair and reasonable employer, acting in good faith, can justify," she wrote.
She added that both employers and employees, as the Waikato case revealed, need to be cautious about relying on text messages. "The blunt instrument of the text message is unhelpful when employment law requires the parties to an employment relationship to be responsive and communicative," she wrote.
Key HR Takeaway:
Whatever medium you choose, make sure to follow proper process when considering firing an employee.
Be cautious about using text messages to convey important employment concerns. It is probably much safer to discuss such concerns on the phone or in person.
Sending a text message to terminate someone's employment will constitute a breach of good faith, according to Hornsby-Geluk.
Related story: Choose your method of dismissal carefully