'Every now and then we have to do something we don't want to do, but your country's calling'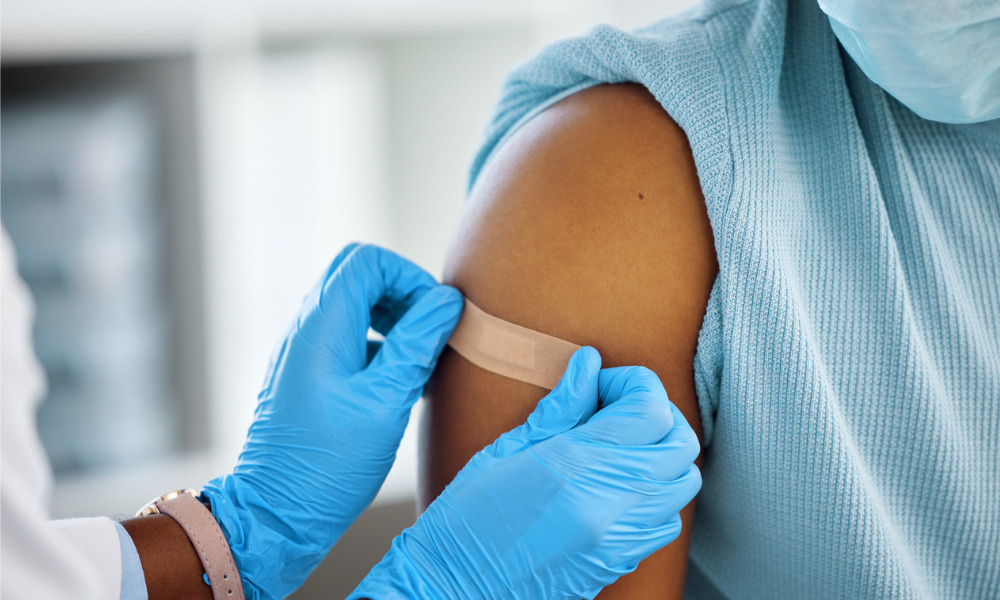 Unvaccinated nurses in New Zealand are being encouraged to get the jabs so they can return to work and assist the country as it suffers from staffing shortage in health care.
Cricketer Mark Richardson, who was the guest on The Project, told unvaccinated nurses to "take one for the team" so they can go back to the workplace.
"Just for God's sake, get the jab, go back to work," said Richardson, who was a guest host, during the programme. "Take one for the team."
"Every now and then we have to do something we don't want to do, but your country's calling. Get the jab and go back," he added. "I don't care what your rationale is behind it, your country is saying: 'We need you', so go and do something."
He made the remarks after The Project held an interview with Nurses for Freedom NZ founder Deborah Cunliffe, who said they want to help the country amid the health care staffing problems.
According to Cunliffe, their group only wants their workplaces to implement mitigation strategies to ensure that they do not pass COVID-19 to patients.
"What we'd like to do is employ risk mitigation strategies such as testing or PPE so that we can assure the New Zealand public that we're not going to pass on COVID any more than a vaccinated nurse," she said.
Read more: Robotic nurse that helps you dress could aid staff shortage
But even the Nurses Society of New Zealand is turning down their help, and even called the group a "small minority."
"The reality is that unvaccinated nurses are not wanted back in the health service," the society said in a previous tweet. "They are a small minority - with views inconsistent with their professional obligations."
Health Minister Andrew Little previously admitted that the health sector is under major challenges and serious pressure - following a letter from 900 doctors who said the workforce is at risk of collapse.
But for the minister, it is important that the government is recognising these problems and taking steps to address them.
"What's most important is that I, and this government, recognises the serious pressure and problems the health system has - we've done that and that's why, in the five years we've been in Government, we've added 5,500 clinically qualified people to our health system, it's why we've increased funding to the extent that we have," said Little.
"We've put in billions of extra dollars every year into the system to address the gaps and address the issues that are there, and the shortcomings that are there."