A more compact yet productive week creates 'an opportunity for a massive reset'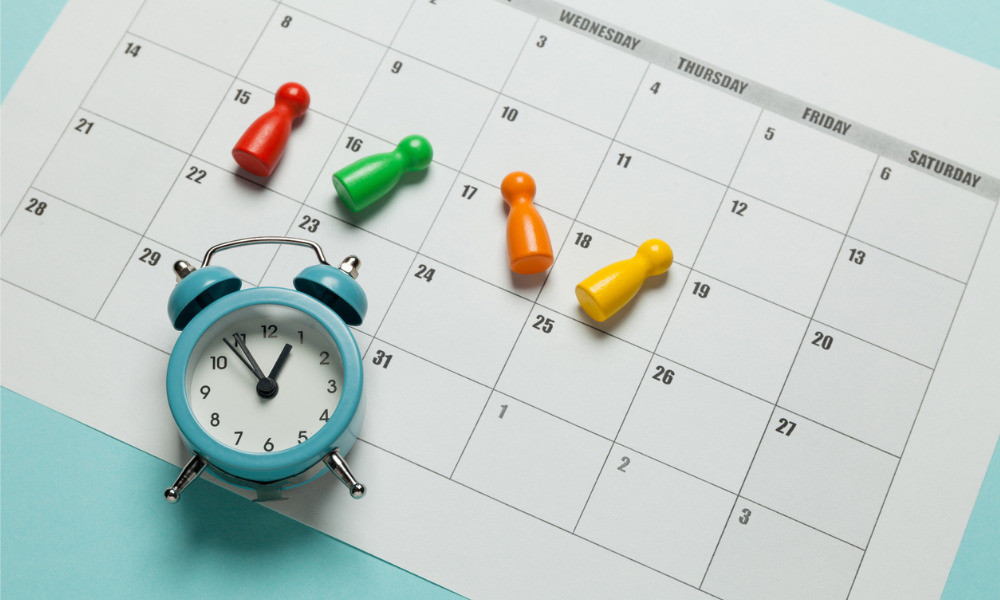 Is the four-day work week the answer to boosting New Zealand's productivity after COVID-19?
Prime Minister Jacinda Ardern is encouraging employers to revaluate the option of having a shortened work week – among other flexible arrangements – as a way to reignite workers' productivity, promote greater work/life balance, and help businesses recover from the crisis.
"Ultimately that really sits between employers and employees, but as I've said there's just so much that we've learnt about COVID and that flexibility of people working from home, the productivity that can be driven out of that," Ardern said in a Facebook Live stream. "I'd really encourage people to think about that – if you're an employer and in a position to do so."
READ MORE: COVID-19: Can your staff refuse to return to work?
Even before the idea resurfaced in the wake of the pandemic, New Zealand had long been making headlines in introducing the alternative arrangement.
In 2018, Auckland-based Perpetual Guardian became one of the first companies in the world to adopt the four-day schedule permanently after testing it on a workforce of more than 200 people. All other employment terms, including pay packages, remained the same, HRD reported.
The productivity level of employees rose 20% while work/life balance increased from 54% to 78% after the program was introduced, results from Perpetual Guardian's survey showed.
"New Zealand could definitely go to a four-day week in the aftermath of COVID, and in fact it would be a strategy to rebuild the economy," said Andrew Barnes, the company's founder and CEO, in a report on The Guardian.
A more compact yet productive work week creates "an opportunity for a massive reset," he said.
Changing employment terms
The trial at Perpetual Guardian involved consultations with lawyers to ensure the changes aligned with New Zealand's labour laws.
Before employers can shift to a new schedule that will impact key performance indicators, performance targets, bonuses and pay, they will have to check whether their employees are on board with the idea. Only then can they draft a new contract.
READ MORE: Coronavirus: Can you request medical info from an employee's doctor?
"Any agreed hours of work or an indication of the arrangements relating to the times the employee is to work must be in the employment agreement," writes Employment New Zealand. "If an employee or employer wants to change the hours of work, both should agree to this in writing in the employment agreement."
The contract should specify the days of the week, total number of hours, and start and finish times that the employee will have to report for duty.
The maximum number of work hours per week (excluding overtime) also should not exceed 40 hours. If the employer requires less than 40 hours per week, then they must ensure the employee isn't rostered on more than five workdays out of the week, the agency advises.
"Employers should have rules around how this will work," employment law expert Lorenzo Lisi shares with HRD. "What tends to happen, especially in professional services, is employees are paid for four days but then wind up working five, due to unmanageable workloads."
"The four-day work week takes some careful planning from the employer's side, and some management of expectations with staff, however, it can be done," Lisi says.
Stay safe, stay up to date, stay compliant and receive essential legal insights. Join us at HRD's Employment Law Masterclass on 17 and 18 June.