Even when you are faced with an employee accused of very serious misconduct, it pays to step back and pay attention to proper process.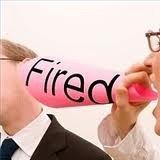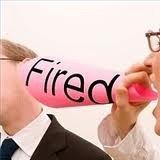 An employee accused of 'gross intoxication' and offensive behaviour was awarded $62,000 in lost income and compensation by the Employment Relations Authority (ERA). The case highlights the imperative of following proper process, even in cases involving very serious allegations.
The employee, referred to as Mr X for legal reasons, attended the Fight for Life that his organisation, Independent Liquor, sponsored in Auckland in 2011. On his return to Christchurch the next day, he received a call from a national sales manager informing him that he was suspended on full pay due to 'issues of serious misconduct'. A meeting was arranged for the next day, Monday.
Mr X was given no details of the allegations, despite calling again later in the afternoon. The national sales director conducted four interviews to investigate the allegations that Monday morning and the national sales manager was present for some of them. The latter then flew to the meeting with Mr X at which he outlined the allegations of misconduct, including failing to deal with a client's intoxication, being verbally abusive, and sexual harassment.
The meeting lasted about 20 minutes. The manager then telephoned the HR director to discuss the issue, without consulting any notes. He, the HR director, and the national sales director decided to summarily dismiss Mr X.
The test to decide whether an action (such as suspension) or a dismissal was unjustified is, 'Was the decision one which a fair and reasonable employer could have made in the particular circumstances at the time the decision to dismiss was made?' Christine Hickey, ERA member, outlined four factors to consider when determining this. These include whether the employer:
Adequately investigated the allegations
Raised its concerns with the employee before acting
Gave the employee a reasonable opportunity to respond to these concerns
Genuinely considered the employee's explanation
All four of these factors must be met. In this case, Mr X's employer had decided to suspend him before he was made aware of the allegations. The decision was, therefore, unjustified.
With reference to the dismissal, Hickey argued that the employer had failed to adequately investigate the allegations since they had not interviewed key witnesses. In addition, while the allegations were (inadequately) raised with Mr X, he was not given sufficient opportunity to respond. Finally, the employer also failed to meet the fourth factor: the decision to dismiss was made by two men whom Mr X had not been able to address. The dismissal was, as a result, unjustified.
Key HR takeaway:
The test to determine whether or not an action, such as suspension or dismissal, was justified is, 'Was the decision one which a fair and reasonable employer could have made in the particular circumstances at the time the decision to dismiss was made?'
In order to pass this test, the employer must demonstrate that their decision met four criteria. These include, whether the employer:
Sufficiently investigated the allegations having regard to available resources
Raised its concerns with the employee before dismissing or taking against an employee
Gave the employee a reasonable opportunity to respond to the employer's concerns before dismissing or taking action against an employee; and
Genuinely considered the employee's explanation before dismissing or taking action against an employee