This is how HELL Pizza is supporting youths with intellectual disabilities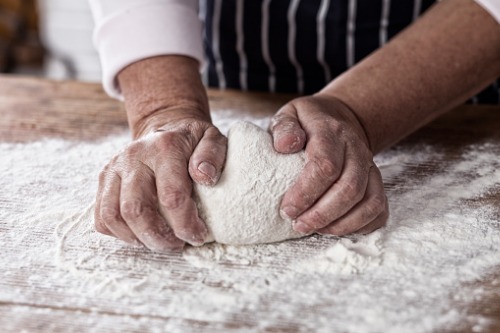 Launched in 2013, Active in HELL is a joint initiative between HELL and IHC's IDEA Services. So far 119 youths have been paid to train in a HELL kitchen since the programme began.
Following six weeks of paid training in the kitchen of HELL Botany Downs, 17-year-old Josh Bradley has graduated from the 'Active in HELL' programme – a scheme to support youths with intellectual disabilities and enhance their job prospects. Bradley is the second trainee to go through the Botany Downs store.
"I learnt a lot while I worked at HELL," said Bradley. "Not only about making pizza, but using the deep fryer and the preparation in the kitchen to have ingredients ready for the pizza."
Bradley particularly got a kick from being the one handing over pizzas at the counter, knowing he was serving customers something they would enjoy.
"Small things such as coming in on time and logging in, and following food safety guidelines were parts of the job that gave me good experience and knowledge," said Bradley.
HELL general manager Ben Cumming said Active in HELL is about giving these young people a chance in a commercial kitchen and exposing them to skills relevant for hospitality roles while getting paid.
"It's great to see trainees who, having been given the opportunity, have proven themselves able to be valuable members of the workforce."
Moreover, Daniel Woodford, supported employment coordinator for IHC's IDEA Services and national coordinator of Active in HELL, describes the offer of paid training as "an amazing and exciting opportunity".
"The paid aspect is so important, because it provides participants with some much-needed independence and the sense of being valued for the work they do," said Woodford.
Franchise owner Dene Kendall has been part of the programme for 18 months and said it's important to give young people in the community a chance to experience new things and have the opportunity to learn.
"This is a very satisfying programme to be a part of, and it's rewarding watching the trainees tackle new challenges and gain confidence after completing each task," said Kendall.
"They leave knowing they're capable of doing so much and have the courage to try more."
Comprising of two two-hour sessions per week over six weeks, the paid training is tailored to each participant and covers everything from mandatory health and safety education to preparing food for sale.
Woodford added that like any other teenager, those with an intellectual disability need some support to transition from school or college to the workforce.
"Participants also gain skills that many of us take for granted, such as time management, planning travel, keeping uniforms clean, and overall personal responsibility."
Even though the offer of a full-time role at the end of the training is not a stated goal of the programme, so far seven AIH graduates have been permanent employment with HELL.