82% of employees find their leaders uninspiring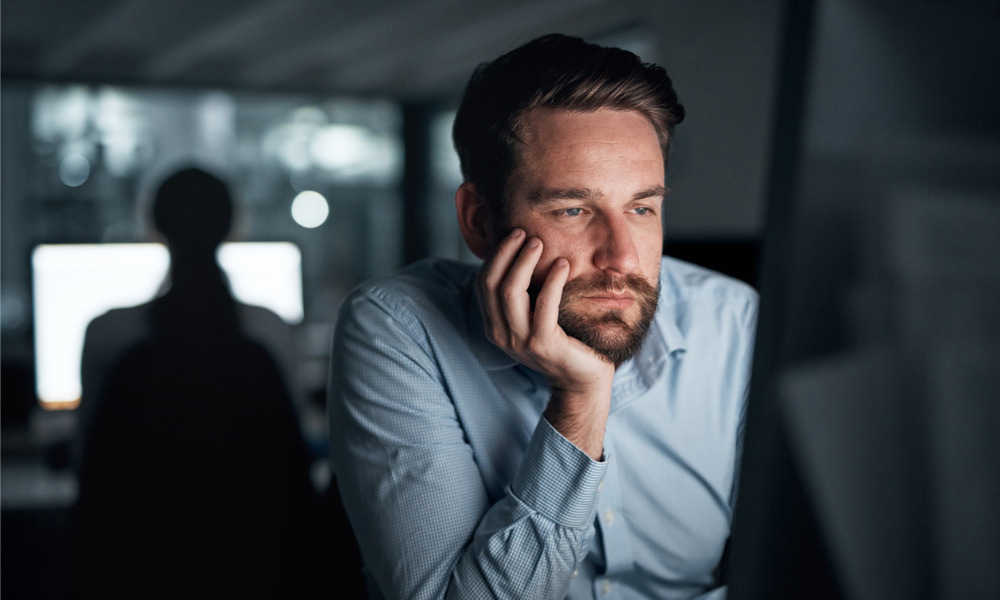 The root cause of challenging workplace dynamics is usually not down to one person or incident, according to Michelle Gibbings, founder and managing director of Change Meridian.
However, a major factor that influences workplace productivity, culture, and organisational outcomes is the employee-manager dynamic.
Gibbings cited the Great Places to Work Institute which found that trust between managers and employees is a defining characteristic of organisations that are listed in their annual '100 Best Companies to Work for' list.
Read more: The state of gender quality in NZ
But Gallup research has found 82% of employees find their leaders uninspiring, only 15% of employees are engaged at work, and only one in three employees strongly agree that they trust the leadership of their organisation.
Gibbings added that expectations on leaders and bosses these days is huge. They are expected to work long hours, be on call, sort out complex problems and juggle competing demands - all the while knowing there is permanent job insecurity.
"When everything is going smoothly the working environment hums along. But when the pressure gets too much, ineffective behaviour rises to the surface," he said.
Pressures get placed on leaders from sources which are both internal (Executive team/Board, cost pressures, mergers, downsizing, demands for increased revenue, strategic reviews, and cultural shifts) and external (customers, environment, political, legislative and regulatory, societal, technology, and economic).
Read more: Inside Atlassian's remote work program
"Those expectations and demands, regardless of the source, get passed down the organisational food chain from boss's boss to boss to employee," said Gibbings.
"How those expectations get passed down, and the reaction that comes back up the line depends on the level of pressure that's applied – how hard, how fast, what type of pressure, its frequency, and the nature of the person applying the pressure."
Read more: How to improve your HR leadership in 2019
If those expectations are passed down in a way that the person on the receiving end is receptive, prepared and well-positioned to cope with the pressure, then it will be managed well, added Gibbings.
However, if those expectations and demands are passed down badly, and the person receiving is ill-prepared, ill-equipped, not supported and not able to handle it well, then the result is a chain reaction of negativity.
This workplace stress gets pushed back up the line through increased turnover, less productivity, poor engagement and disgruntled employees. Indeed, in May 2019, the 194 members of the World Health Organisation (WHO) unanimously agreed to change the International Classification of Diseases and Related Health Problems to classify, for the first time, professional burnout as a recognised illness.
The WHO defines professional burnout as 'a syndrome conceptualised as resulting from chronic workplace stress that has not been successfully managed'.
Gibbings, who is also author of Bad Boss: What to do if you work for one, manage one or are one', said the best leaders proactively seek feedback and continually assess their effectiveness.
"They critically and honestly reflect on what is going on in their world, how they are coping and notice the impact they are having on their team and colleagues. This takes awareness and courage."
Read more: Four leadership blind spots (and how to avoid them)
Gibbings cited Ronald Heifetz and Marty Linsky, academics specialising in building adaptive leaders, who note that when things get busy and tough, it's easy for leaders to convince themselves that they won't succumb to the normal human frailties.
However, the "…intellectual, physical and emotional challenges of leadership are fierce". To manage, they recommend leaders "…regularly step into the inner chamber of your being and assess the tolls those challenges are taking".
With feedback in hand, leaders can determine the actions they need to take to elevate their leadership, added Gibbings.
The key is to create a personal playbook filled with strategies and tactics that put them in the best possible position to lead with integrity, authenticity and courage, and in turn, create healthy, thriving workplaces.
While doing this doesn't automatically catapult a leader into a 'good boss' category, it does make them someone who's interested and invested in being the best leader they can be. And that's the first step in progress, added Gibbings.