HR plays a pivotal role in enabling employees to define practically what leadership looks like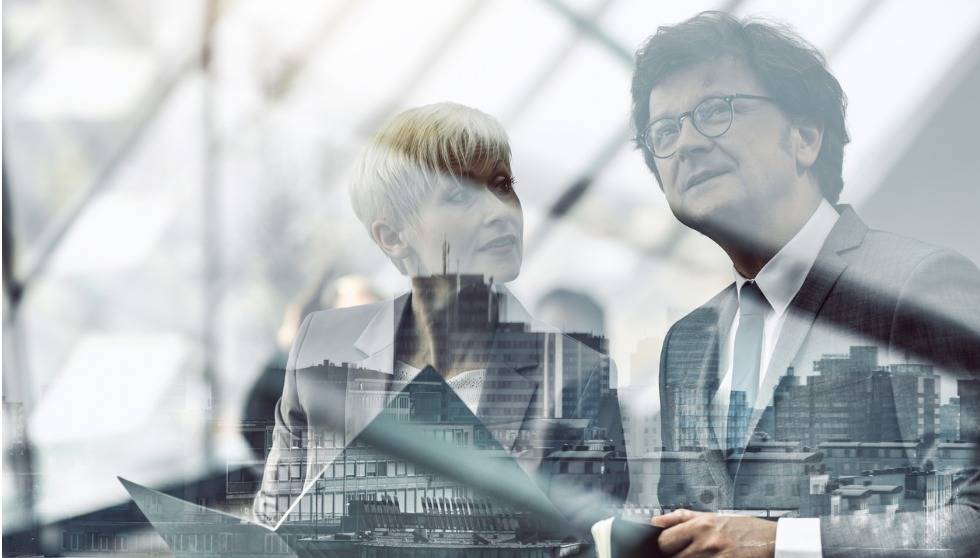 We all know what leadership is, yet employees often have difficulty with the implementation of leadership. How do I do it? What do I do in certain situations? What if this happens?
HR plays a pivotal role in enabling employees to define practically what leadership looks like, so when faced with circumstances requiring leadership your people know what they need to do.
Consider, for example, most organisations roll out values to their people as a guide to their expectations of behaviour from employees. They may say things like "Be Bold" or "Respect for people" or perhaps "Work Together", all quality values that belong to three major blue chip corporations in Australia.
All are great values for any organisation to have, and yet faced with a situation when a person is not showing "respect for people" studies show that 72% of employees will fail to speak up or challenge that person.
It is not enough that we have organisational values and expect that our people will be equipped with the skills and experience to be able to understand and know how to enact them. For example, if you are told only how to drive a car would it be fair to expect that you can be prepared for all that you can experience when in control of a vehicle?
It isn't until you are out on the road amongst the traffic, thinking, looking and reacting to all that is around you, that you can then be prepared to successfully drive a car. It takes practice, and so does leadership. Knowing how to do leadership is as important as knowing what it is.
Equipping our people
In the 1960's the civil rights movement in America used exposure therapy to help students to peacefully protest against black segregation in Nashville. Workshops on the philosophy, tactics and techniques of non-violent protests were held by students prior to their demonstration so they could manage their fear and the responses from members of the community once the protests began.
Being exposed to these responses through workshops enabled the students to manage their fears and respond in a calm and respectful manner. Three weeks after the commencement of their protests, they were successful in having black customers served at lunch counters across Nashville.
Like these students, you are able to identify most scenario's your people may encounter that will require them to call out behaviours that do not align to the values of your organisation.
Use exposure therapy for these scenarios, such as role playing with a trusted colleague, talking with other team members about ways to challenge, or even scripting out your own responses. When the situation arises, you will be more practiced at managing it and you will have trained your brain to recall the responses to be able to use them.
Using your languages
There are six languages (words, actions and behaviours) that when mastered by all leaders and employees will ensure the values of an organisation are truly embedded within its culture. They will equip your people with the skills and experience to be able to live the values, in order to lift the performance of your team and organisation.
Through courage people know that fear is no reason not to do something and that if they fail at something they will survive and be supported through a learning process.
Having strength to be able to make the tough calls, have difficult conversations and stand up for what they believe in.
Being able to look at both the context and detail of any situation and engineer the environment to get the best out of the situation for the good of the team and organisation.
Understanding that at times stepping back to abdicate power and recognition enables others to step forward, take the lead and the credit for collective results.
Espousing trust by being a trusted and trusting person and knowing that it is the foundation to all relationships you manage.
And finally having the ability to use vulnerability as a strength and to create connection with people to lead and inspire them.
Take action
HR has the opportunity to train and coach employees to learn and practice each language with the aim of equipping people with the tools they need to manage any situation that comes their way in an organisation.
This gives employees the confidence to be able to step into and create their own leadership style and build momentum within teams and across organisations. As a leader, you should always be looking for ways to have an impact on those around you, or the situation that presents to you. Only then will the values truly come to life and the organisation reach its full potential.
Wendy Born is a facilitator, coach and speaker who works with executives, senior leaders and leadership teams to create high-performance organisations. She is also the author of 'The Languages of Leadership' (Major Street Publishing).