A woman caregiver with 20 years' experience is taking her employer to the Auckland Employment Court, arguing that she does not receive equal pay under the Equal Pay Act 1972.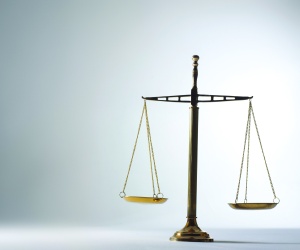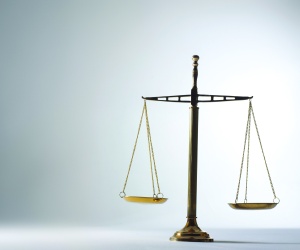 A Lower Hutt woman who has worked as an aged care provider for around 20 years is taking her employer, TerraNova Homes and Care, to the Auckland Employment Court, arguing that she does not receive equal pay according to the Equal Pay Act 1972. The hearings began on Monday and close today.
The woman, who is supported by the Service and Food Workers Union (SFWU), receives slightly more than the minimum wage – $14.32 an hour.
"After 20 years of caregiving for vulnerable elderly people, [she] is on little more than the minimum wage," John Ryall, national secretary of the SFWU, said. "Clearly this rate it totally inadequate given the skills, responsibility and effort required to do the job".
The plaintiff's argument – and the union's – is not that the men who do the same job as her in the same workplace receive more, but that she is being paid less than she would were she working in an industry that wasn't female-dominated. The Council of Trade Unions (CTU) estimates that 92% of the caregiver workforce are women
"It is this broader application that must apply for female-intensive occupations such as caregiving as the few male caregivers and their pay rates are largely bound up by the gender segmentation that exists in this sector. In other words, they are treated as 'honorary females'," Ryall said.
Helen Kelly, president of the CTU, agreed with this interpretation of the law. "The Equal Pay Act is designed to ensure both equal pay between men and women doing the same work and, as this case will argue, that female-dominated occupations, like caregiving, should not be paid less than what a male worker would be paid for the same skills, responsibility, service and degree of effort if that gender segmentation did not exist," Kelly said.
Ryall also noted that section 3(1)(b) of the Act supports this broader interpretation. This section states that, in determining whether there is unequal pay between male and female employees when the work in question is predominantly performed by women, the court must consider "the rate of remuneration that would be paid to male employees with the same, or substantially similar, skills, responsibility, and service performing the work under the same, or substantially similar, conditions and with the same, or substantially similar, degrees of effort."
TerraNova Homes, on the other hand, is arguing that because their six male employees receive the same pay as their 100+ female employees it cannot be argued that women like the plaintiff don't receive equal pay.