Some swear by anti-bias training — others not so much. What can leaders do about it?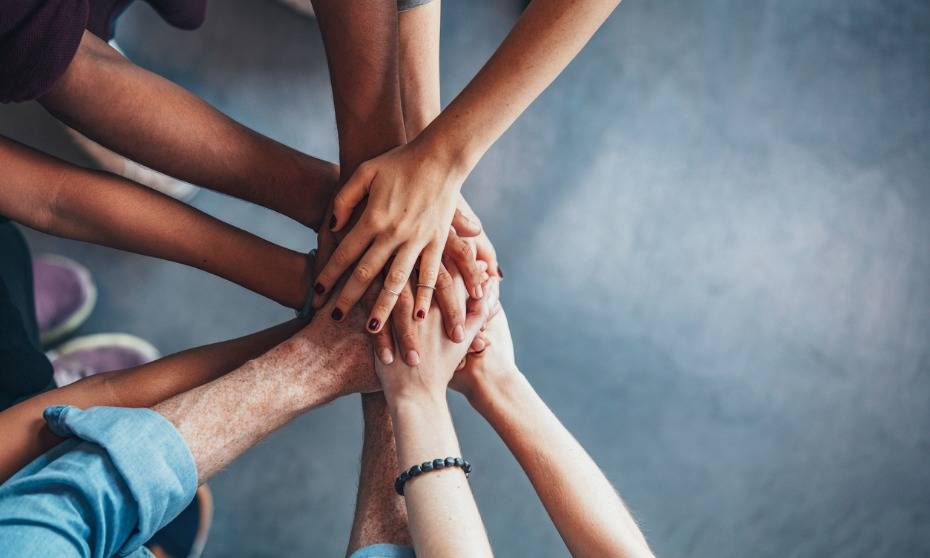 Diversity and inclusion has been steadily climbing up the 'priority ladder' for years and now, it's talked about as much as digital disruption. It's an optimistic sign that most organisations have internalised D&I's impact on the business bottomline and are hopefully trying to do something about it.
Besides creating D&I policies and trying to propagate an organic and authentic inclusive workplace culture, leaders are also constantly grappling with one of the toughest aspects of D&I: unconscious bias.
As Australia's former prime minister Julia Gillard said, tackling unconscious bias remains tough due to an ingrained, flawed culture fed to everyone by the "whisper in the back of our brains". So how do we deal with these "whispers" at work? What's more — as leaders, how can you help others deal with them?
READ MORE: Unconscious bias greatest threat to diversity: Julia Gillard
How bias impacts work
Despite all the progress made and efforts by organisations to advance inclusion in the workplace, Deloitte's 2019 State of Inclusion survey found that many of today's professionals are experiencing and witnessing bias on a regular basis, and it's impacting how they show up and perform at work.
The US-based study found that nearly eight in 10 professionals believe their company fosters an inclusive culture and provides opportunities to connect with others from diverse backgrounds. Yet 64% of them admitted feeling that they either experienced and/or witnessed bias in the workplace within the last 12 months.
Most of these professionals (83%) say that it was indirect or subtle – which is often framed as a micro-aggression.
Among professionals who felt that they've recently experienced workplace bias, 61% say that it has occurred at least once a month and as often as several times per week. This number increases slightly to 63% for professionals who say they felt they witnessed bias.
Additionally, for respondents who have experienced bias within the last 12 months, 84% say that bias has a negative effect on their happiness, confidence and well-being to some extent.
Also, more than two-thirds of respondents say experiencing and/or witnessing bias has had a negative impact on how engaged they feel at work (70%) and on their productivity overall (68%).
Anti-bias training: the 'go-to' solution
If organisations are still shrugging off stats on how bias in the office can impact well-being and engagement so badly that it kills productivity, what do they make of cases where bias directly impacts the customer, and eventually, their branding?
The most recent case we've reported was on Sephora. Earlier this year, one of its employees had allegedly racially profiled a customer with a massive reach-out platform, leading to the nationwide closure of all its US stores for one day of anti-bias training.
The victim was Grammy-nominated singer SZA — and yes, she did post the unfortunate incident on Twitter, which led to quite a frenzy. According to SZA, the incident was dealt with by the management in-store and ended quite amicably. Even then, the Twitter post went viral and Sephora's management and spokespeople had to deal with damage control.
Then, there's Starbucks highly publicised controversy, which didn't just involve an employee, but the store manager and the police. Similar to Sephora, Starbucks' racial profiling incident led to a one-day shutdown of all company-owned cafes in the US for "racial bias education".
Starbucks was hit with harsher critics and even a call for its boycott after a video of the "reprehensible" arrest of its innocent customers went viral.
How to tackle unconscious bias
Going by the two cases, you'd wonder, how does one day of training impact long-held biases? Then again, there weren't any follow up stories by the organisations, so they could well have gone on a longer campaign.
Another question is: how does anti-bias training help at all? HRD spoke with two executives from Verizon Media's global D&I team to find out.
"What we believe in is learning by itself is not enough," said Ramcess Jean-Louis, Global Head of Diversity & Inclusion at Verizon Media. "So it's learning plus giving an opportunity to actually apply those skills.
"With unconscious bias training, one thing that we share with everyone is that you're not going to walk out of a session with a silver bullet to cure bias — that's not what it's about."
He explained that the purpose of training sessions is to make sure that everyone's on the same page, and has a common vocabulary and language on the topic, so that people are equipped with tools to figure a way to offset bias and learn to mitigate any risky situations.
Jean-Louis shared that Verizon's committed to ensuring that all employees, including leadership and HR, go through unconscious bias training — with a twist. Instead of isolated, one-off or reactive sessions, Verizon does it regularly with the aim of building and sustaining an authentic culture of inclusion.
READ MORE: Is this the secret to 'authentic' diversity?
"[Instead of] transactional [sessions], we try to make everything about continuity and relationships," said Sandy Gould, VP, Talent Acquisition, Learning and Diversity & Inclusion at Verizon Media.
"For instance if we do an unconscious bias training, there'll be a time we do a follow up. And if we…meet with [and] engage with the community that's diverse, we're going to follow up and do multiple engagements."
Gould added that anti-bias training is guided by Verizon's overall principal around L&D, one of which is that they'll only conduct training sessions if there's a practical application and follow-up.
"I really think that's the answer around learning universally," he said. "Learning inside companies is devalued when it seems like it's in a vacuum or a bubble, and is too intellectual and abstract.
"Learning is super valued when it's embedded in how we're doing work and how we're governing and creating the community because then it's everywhere and people are able to think differently about 'how does this help?'"
He shared an example where a leader at one of the sessions floored an oft-asked question: "Do we have time to do this on top of all the work we're doing?"
The team replied simply with: "This is how we're going to do work."
The quick response encapsulated what D&I should mean to organisations — it impacts all experiences from employee to customer as well as leadership, and hence, the bottomline.
Which is why Jean-Louis shared how Verizon works on ensuring that D&I is embedded throughout the employee life cycle. They do this by reminding leaders that although unconscious bias training is critically important, "we really want to focus more on conscious inclusion than anything else".