The concept of 'employee voice' has taken a backseat to 'employee engagement' recently, but it might be time to reconsider it.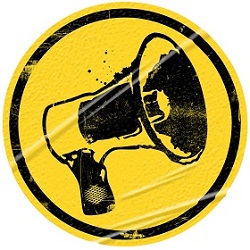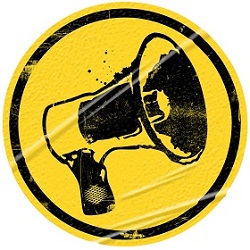 The concept of 'employee voice' has taken a backseat to 'employee engagement' recently, but the UK body, the Chartered Institute of Personnel and Development (CIPD) is urging a re-consideration of the former. "Voice is not just about providing the opportunity to have a say, but also about encouraging participation, using the insight obtained and about providing genuine transparency," a new CIPD-commissioned report found.
The report, Social Media and Employee Voice, stated that the benefits of cultivating 'employee voice' fall into three main categories:
Improved employee attitudes, behaviours, loyalty and more co-operative employee relations.
Improved organisational effectiveness, including increases in productivity and individual performance.
Improved systems by tapping into employees' ideas, knowledge and experience and promoting greater diffusion of information.
However, the CIPD's most recent Employee Outlook survey registered a distinct deterioration in employees' satisfaction in terms of their ability to communicate ideas to their employer.
Social media has increased people's expectations that their opinions will be heard, but it may provide part of the solution. The report identified a trend whereby social media platforms have generated a distinctive shift to multi-directional communication and this has two implications:
It furnishes a 'richer' employee voice.
It allows a more 'authentic' employee voice to emerge.
Social media has another advantage. "When individuals come together, the crowd's collective brain can often be smarter than its most intelligent members," according to the report. And social media allows employers to capture this collective wisdom.
However, advancing the use of social media to facilitate employee voice may be stifled by senior management. "Leaders often lack the necessary skills and awareness about social media that stifles their view of tangible organisational benefits, prevents them from driving change and makes them dismissive and distrusting," it found.
In light of this research, the CIPD is urging organisations to harness the power of social media. "For organisations to thrive, employees must be given the opportunity to discuss how their organisations can innovate and feed their views upwards, as well as having the freedom to blow the whistle about genuine issues at work," Jonny Gifford, research adviser at the CIPD, said. "Employers should be thinking hard about the opportunity social media gives them to simultaneously collect opinions and facilitate discussion about genuine opinions and ideas," he added.
Key HR takeaways:
Senior managers must drive a culture of transparency and honesty, in which employees trust the organisation enough to express their views.
If employees feel their suggestions are likely to go unheard, they will be more likely to feel that giving input is simply wasting time. So senior leaders should explain whether suggestions can be used and how.
Adopting social media within organisations is one way of helping to develop these conditions.