Dr Jack Wiley, of the Kenexa High Performance Institute, shared some insights during the Kenexa Engagement Conference into five years of research into leadership.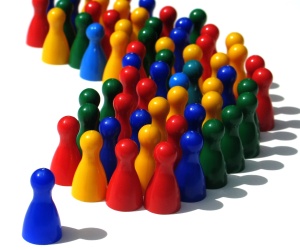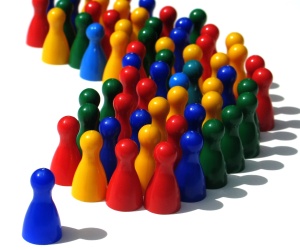 At last week's Kenexa Engagement Conference Dr Jack Wiley, founder and president of the Kenexa High Performance Institute, an IBM company, shared some insights into five years of research into leadership, and which is summarised in his third book (out later this year).
"Regardless of how charismatic the personality, regardless of how captivating the vision, leaders aren't able to accomplish what it is they're setting out to accomplish without ardent, passionate, engaged followers," Wiley stated. However, leaders don't tend to get their inspiration from their followers, but from other leaders – they tend to go to book written by a particularly effective CEO, or which include an account of one.
"Much less frequently do we have a scenario where the CEO or the top leaders is going to employees and asking employees, 'What is it that you want from me?'," Wiley said.
Wiley and his team have conducted a study with a representative group of employees in the top 28 economies, which account for 84% of the world's GDP. "We're going to flip this paradigm on its head, instead of this being a study of one leader this is, if you will, a crowd-sourced approach to understanding what it is that employees want from their leaders, and building a framework for how leaders can become more effective," Wiley said.
What they found was that there are three primary things that employees want from their top leaders, and each primary cluster contains three sub-elements. Employees want to be inspired: they want to work with leaders who are highly skilled, who have articulated a clear vision, and who are transparent and clear in communication. Employees want to be respected: they want leaders to show respect and dignity towards the individual, they require fair and equal treatment, as well as consideration and understanding. And employees want to be rewarded: they want appropriate and fair compensation, career growth and opportunity, and job security.
But how relevant is this to an organisation? It turns out that a leader's ability to inspire, respect, and reward has huge implications for the performance of an organisation, according to Wiley.
According to his research, the overall employee engagement index score for those who work for leaders who inspire, respect, and reward was 85%. On the other hand, the score for those employees who worked for a leader who did not was 25%. In other words, great leaders can triple the employee engagement score of an organisation, leading to improved organisational success.
Wiley and his team use organisational performance confidence index as a proxy for this since, he argued, it predicts the organisation's actual performance very well. The performance confidence index for those employees who work for a leader who inspires, respects, and rewards is 84% whereas it is 31% for those employees who don't work for such a leader.
Wiley also described the effect of good leaders on the American Customer Satisfaction Index (ACSI), which is applicable to all companies that provide products and services to the US. The ACSI score for those companies the leaders of which are in the top quartile of the Inspire, Respect, Reward (IRR) index is 80.3%, where a score over 80 is considered excellent. On the other hand, organisations with leaders in the bottom quartile of the IRR index have an ACSI of 73.5%, where less than 75 means that the business is highly vulnerable in terms of losing its customer base.
So how are leaders doing globally? Apparently the results from employee opinion survey shows that 50% of leaders inspire, 42% respect their employees, and 49% reward them. "What this tells us is that we have a long runway in terms of what we can do to improve the experience that employees have," Wiley said.
Key HR Takeaway: How to improve the IRR index:
In terms of communication, share bad news as well as good. "[This means] treating employees as adults, as interested in the success of the organisation, as very concerned about it, as able to deal with bad news and, in fact use bade news in an energetic way to help create the path forward."
Take action on employee survey results to demonstrate that the views of employees are important.
Ensure compensation is fair, make pay practices transparent, and educate employees on these.
Think about these criteria when leaders are selected within your organisation.
Coach and council executives and senior leaders on how they show up to demonstrate these criteria.
And incorporate a focus on these criteria into leadership and talent development.
Consider creating measurements on these criteria and incorporating them into employee opinion surveys.