We are focused on the output not the method to get there, says one chief people officer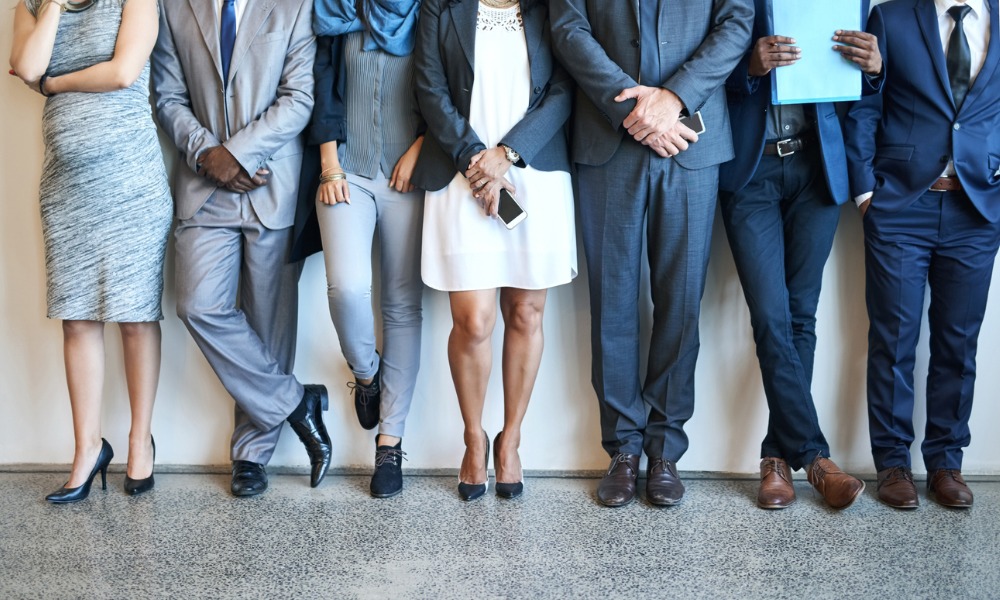 As the New Zealand summer approaches, the perennial debate over the appropriateness of shorts in the workplace takes centre stage once again.
A recent survey of 846 employees by Frog Recruitment unveiled a divide among professionals, with 35% believing that wearing shorts at work is acceptable at any time, while 34% consider it unprofessional. A slightly lower percentage (31%) feel that shorts are appropriate only when there are no client meetings or interactions.
Amie Amosa, chief people officer at Hammerforce, says the latter works well in her organisation.
"We are predominately a team of mechanical design engineers who work between the office and our workshops, so being comfortable and safe is critical for us," she said.
In the office, her team adheres to a smart casual dress code that includes jeans and tidy tops, but they recognise the need to dress more formally for client meetings or external interactions.
"This would typically include button shirt and tidy trousers or chinos, or a skirt," said Amosa. "This philosophy and approach mirror our hybrid working practices. By being focused on outcomes, solving issues and over delivering, we are focused on the output not the method to get there."
Dressing more formally for meetings is a recurring theme in organisations. "Commonly, policies allow more casual dressing on days when no client-facing is happening, but employers expect a more formal dress code for face-to-face interactions," said Shannon Barlow, managing director of Frog Recruitment.
Inclusivity and individual expression
Sarah Able, of Cooperative Bank, adds another layer to the discussion, highlighting the importance of inclusivity and individual expression. "Being inclusive is one of our values and we believe that letting people dress as they want to, is a way for them to express their individuality."
"Within head office, there isn't a formal dress code. Sneakers and jeans are acceptable and commonplace for people at all levels of the organisation," she continued.
Even on the frontline, where branch staff wear uniforms, there is still the chance to express themselves. "There is a lot of flexibility for them to dress up to celebrate different occasions like Breast Cancer Awareness Week," she said.
The survey went beyond the surface, delving into the intricate details of this wardrobe dilemma, exploring the types of shorts deemed suitable for the office environment. Questions about length, style, and formality of shorts have left employees and employers pondering whether dressy shorts pass muster while more casual options, like stubbies, fall short.
"Common sense comes into play," said Barlow. "Daisy Dukes, rugby shorts, jandals, and other beach clothes could be a distraction for some and a health and safety hazard for others. While individuality should be encouraged at work, there is the company's culture to respect, and some sectors – like banking and law - set common standards for their profession."
Acknowledging the impact of hybrid and work-from-home trends on the casualisation of work attire Barlow said: "There's no denying a general shift in making sure workers can turn up to work in clothes they feel comfortable to wear," said Barlow, noting the additional influence of celebrities like Pharrell Williams and Rihanna, who have boldly embraced unconventional choices at formal events recently.
Set clear expectations
However, amidst the evolving landscape of workplace fashion, Barlow emphasises the importance of clear office dress code expectations. "A company needs to be clear on its expectations around office dress code. If it forbids shorts, this should be explicit in policy," she points out.
"Some companies are extending the same rules to shorts as they do to skirts or dresses, in terms of factors like length and fit," she continued.
The survey also revealed an interesting dichotomy: while 36% of workers believe they would be more productive if they were allowed to wear shorts in the workplace, 49% of employees polled said there would be no change to productivity if a worker wore shorts instead of longs.
But whether shorts are a pass or fail in the boardroom ultimately depends on the culture, values, and expectations of each individual company. "The short answer is employers should be clear about their expectations to ensure people are not surprised or distracted by their colleague's knees when there is work to get on with," said Barlow.