Professionals in Canada spend an average of seven minutes each day choosing their workwear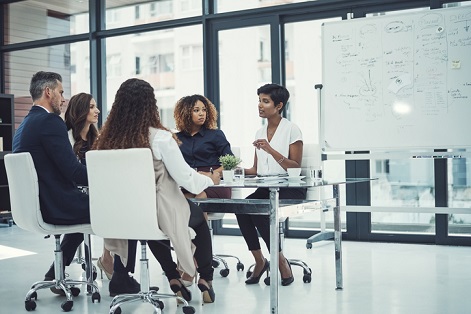 How much emphasis do you place on making a good first impression? Whilst many HR leaders may claim to favour intelligence and experience over looks and fashion sense – this may not be entirely true.
A recent report from Robert Half Canada has found that climbing the corporate ladder has a lot to do with wearing the right sorts of clothing. In fact. 78% of managers interviewed said an employee's clothing choices has a direct impact on whether or not they'll be promoted.
"What you wear to work speaks to your credibility and overall fit within the company," added Koula Vasilopoulos, district director for OfficeTeam.
"Dressing professionally, even in a casual office environment, helps employees distinguish themselves as capable, confident and ready to take on new challenges or growth opportunities."
Professionals in Canada spend an average of seven minutes each day choosing their workwear, with employees aged 34 and under being the most conscientious about their appearance.
Yet, despite our clear concern over how we appear at work, HR managers believe the standards of what is and what isn't acceptable at work have shifted. Tattoos, piercing and jeans are now common place in our offices compared to five years ago. However, the report also found that managers are now less accepting of flip flops, shorts and tank tops than they were just a few years earlier.
"It's up to managers to give staff a benchmark for what is appropriate," continued Vasilopoulos, "by clearly communicating company policies and leading by example through their own attire."
Recently, we spoke to Ryan Lazar, head of sales at CareerBuilder, who gave us his take on body art in the workplace.
"Just look at the corporate attire and how that's changed over the past years," he explained, "– from suits and ties on men, to suits on women – to what it is today, namely jeans, sneakers and shirts.
"The corporate attire has dropped significantly, and with that, tattoos are more acceptable in today's workplaces.
"When I'm hiring candidates, I'm looking for the best person for the job, regardless of ethnicity, gender, or anything else, it should come down to who is best placed for the role on offer. I think it goes to the preference of the hiring manager, and potentially to the role on offer."
Related stories:
HR or CEO: Who's really in charge of employee mental health?
This is the most archaic recruitment practice of 2018