Footage from Sunday evening's live episode of the X Factor New Zealand has gone viral after two of the judges were sacked for bullying a contestant live on air.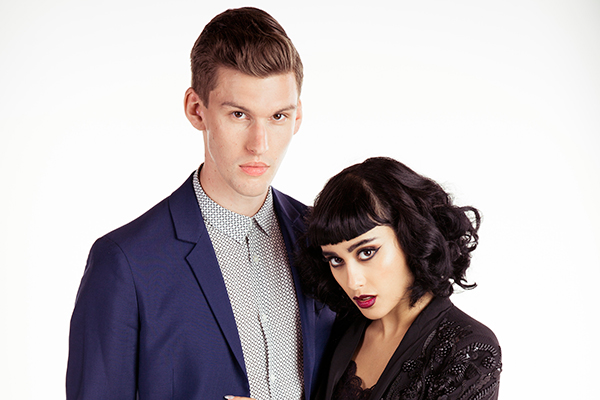 The announcement came earlier this week that
X Factor
judges Natalia Kills and Willy Moon had been sacked by TV3, after the pair were accused of bullying a contestant on live television.
Sunday evening's episode saw Kills lash out at hopeful Joe Irvine, who she said "disgusted" her and "made her sick" because he emulated fellow judge Willy Moon – who is also her husband – "from the hair to the suit". Moon, meanwhile, compared Irvine to fictional murderer Norman Bates, branding the singer "creepy".
It was reported that the decision to sack the couple was made after mounting pressure was put on TV3 by the show's sponsors as well as its other judges, Stan Walker and Melanie Blatt.
HRM
spoke to
Laura Scampion
, partner at DLA Piper NZ and Ashleigh May, solicitor at DLA Piper NZ about the legal aspect of the judges' sacking.
"We don't know whether those judges are actually employees, which makes a difference in terms of whether it was bullying in relation to the workplace," they explained. "There are health and safety impacts that the actions of those judges would have had on that contestant, however."
Scampion and May gave the examples of stress related health and safety, or an emotional breakdown which could have stemmed from Kills and Moon's behaviour.
"Bullying is defined as being either related to the victim personally or related to tasks they are performing," they added. "The
X factor
incident was a personal attack – it was belittling and almost ridiculing."
Scampion and May also outlined some best practice tips for employers looking to prevent bullying claims in their workplace.
"The first thing to do is have a bullying policy in place," they told
HRM
. "Set the scene and communicate the guidelines clearly for employees."
They advised employers to do this by way of a staff handbook or online policy which would be easily accessible.
"The policy should explain what boundaries, rules and expectations there are in your workplace, and should define what types of behaviour aren't acceptable," they continued. "A lot of employees may think that a strong, direct style of management is bullying. There can be a fine line between bullying and performance management – so set out what does and doesn't constitute bullying."
"A lot of employee complaints stem from them being told by managers that they are not up to scratch," Scampion and May said. "Define what unacceptable behaviour is and how it would make an employee feel – then state that these behaviours are misconduct that could lead to dismissal."
They also advised setting out a procedure for people who feel they've been bullied, outlining how to make a complaint, who to make it to and how it would be handled.
But husband-and-wife judging duo Kills and Moon have not only had to answer to their employers – their actions have led to backlash from the millions of viewers of the highly publicised tirade.
I will never ever support someone who tries to gain social relevance by bullying others, simple as that. 👋 bye @NataliaKills #XfactorNZ

— Fredrick Rose (@TheFredrickRose) March 17, 2015
Friendly reminder that this happened and we're not even slightly over it yet. http://t.co/Bh4dez5TpM #xfactornz pic.twitter.com/Sb1ixtKw1w

— Capital (@CapitalOfficial) March 16, 2015
Pleased to hear the vile @NataliaKills & husband sacked by #xfactornz http://t.co/3KA5I4tS8W pic.twitter.com/YN2mSbhYWo

— Susie Clarke (@susieclarkeness) March 16, 2015
Not enough characters allowed in a tweet to express how disgusting @NataliaKills comments were on #XFactorNZ

— Jay (@Jay_1304) March 15, 2015
Get rid of @NataliaKills from #xfactornz bullying is unacceptable in any form, none of that feedback was constructive

— Nicole Fairless (@nicolefairless) March 15, 2015
The footage of the couple's tirade has since gone viral, gaining almost five million views.