WorkSafe has launched a new initiative today amid claims employers are neglecting the health aspect of health and safety.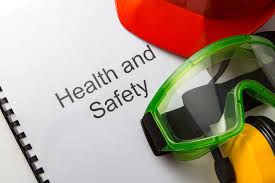 New Zealand's safety regulator has launched a new initiative today amid claims some employers are neglecting the 'health' aspect of health and safety.
"We're pleased to see a number of construction companies continuing to improve their safety initiatives and plans but sometimes the 'health' in health and safety is missing," said Donna Burt, WorkSafe New Zealand's Canterbury project manager.
The new initiative will see an occupational health van tour 25 Canterbury rebuild sites where two experienced nurses will offer advice on a number of workplace health risks – including dust, noise, asbestos, solvents and fatigue.
Around 400 rebuild workers are expected to benefit from the free advice which will also cover how to ensure personal protective equipment – such as face masks and ear plugs – are fitted correctly.
"Too many people become ill or die each year because of exposure to a health risk through their work," said Burt. "This is just one initiative that aims to raise awareness about the importance of treating health like safety."
Terry Johnson, director of Simpson Grierson's health and safety advisory services, said it's becoming increasingly apparent that New Zealand must do more to protect employees' health, rather than just their safety.
"There is a general acknowledgement amongst health and safety practitioners that we don't do enough in New Zealand workplaces on the effect of work on employees' long term health," he told HRM.
While Johnson praised the initiative, the also said it would only be truly effective of organisational leaders step in and offer support.
"Like all aspects of H&S, these programmes will only make a difference if the leadership of the companies whose workers are involved get behind it," he said.
"They need to support those who are getting the advice, particularly if the advice requires workers to change their ways of working or if that advice has cost implications to the businesses involved."
A new survey released today by Deloitte found that less than half of Kiwi CEOs track occupation health, suggesting the area could be a significant blind spot for many top leaders.
The upcoming Employment Law for HR Managers Masterclass features an informative session on the Health and Safety at Work Act, offering expert legal advice on how the reforms have changed employers' obligations and how HR can ensure compliance.