The company become the first bank in New Zealand to be accredited as a Living Wage Employer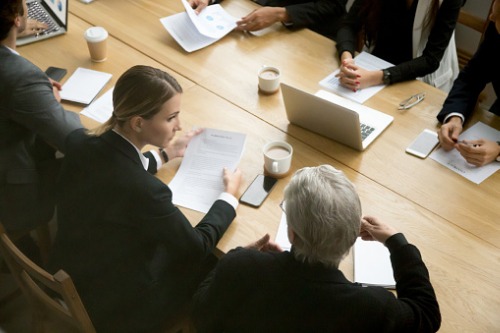 Westpac NZ has become the first bank in New Zealand to be accredited as a Living Wage Employer.
Consequently, cleaners, security guards and other workers employed through contractors and suppliers on a regular and ongoing basis will be paid no less than $20.55 per hour. The Living Wage is $4.05 more than the minimum wage set by the Government.
The Council of Trade Unions (CTU) welcomed the announcement and the "growing awareness in the business sector" that lifting incomes is a priority.
CTU Secretary, Sam Huggard said it's good to see that "at least some parts of the business sector" are recognising that low wages are a problem.
"Employers have the power to improve wages," said Huggard.
"Paying a Living Wage alongside other important initiatives like Fair Pay Agreements, equal pay and ensuring that working Kiwis have healthy and safe workplaces, are all elements of what will make work future proofed in New Zealand."
Westpac NZ General Manager of Consumer Banking and Wealth, Simon Power, added that the organisation was committed to helping improve New Zealanders' financial position.
"We want to lead by example. We already pay our staff a living wage and we now we want to extend that to contractors and suppliers," said Power.
Power said the change would benefit the workers, their families and New Zealand as a whole.
"Ultimately, we think it will benefit the economy and our business. But above all else, we think this is the right thing to do," said Power.
"These workers play an important role in our day-to-day operations and we value their efforts.
"As a large and influential employer, with a presence right across the country, paying a living wage is one way we can help to raise living standards."
Westpac NZ General Manager of Operations, Leanne Lazarus, added that the changes would benefit 480 workers.
"The key contractor and supplier areas that are in-scope to receive the Living Wage are commercial cleaning services, security guards, catering services, maintenance services and pest control," said Lazarus.
"We encourage other large organisations to look at whether this is something they can also do, or look at other ways they can improve working conditions through their supply chain."
Additionally, many Westpac NZ contractors and suppliers are already Living Wage compliant. The company will work closely with the remaining in-scope contractors and suppliers to introduce the Living Wage.
Most of these changes will occur in 2019, with the final agreed milestones occurring in 2020 and 2021.