The deal also includes additional allowances, such as an increase in paid sick leave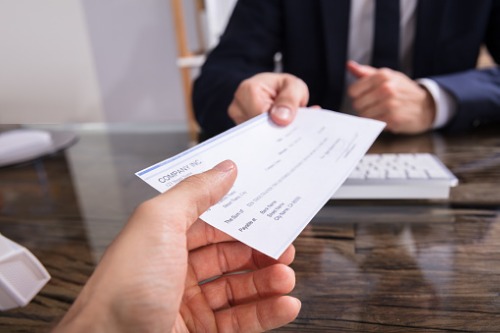 A new wage deal is being celebrated as setting a bench mark for how companies engage labour-hire workers.
Almost a thousand workers covered by collective agreements at Countdown's distribution centres (in Christchurch, Palmerston North, and Auckland) will see their hourly wage increase to a minimum of $25 this year. The move follows Foodstuffs distribution workers also receiving a conversion clause.
Here, workers on triangular employment contracts must be converted to permanent work within six months to ensure employees receive the same benefits they would have rights to on a permanent contract.
Labour-hire workers are almost always on minimum wage and typically work in distribution centres.
First Union's Transport, Logistics and Manufacturing Secretary, Jared Abbott, said the workers are "extremely proud of the deal".
Abbott added that not only does it see a substantial wage increases but also includes additional allowances, an increase in paid sick leave, and a new benchmark for how companies engage labour-hire workers.
"The new agreement means not only will all labour-hire workers will be offered direct permanent employment at rates well above the living wage within six months of being engaged, but also includes a stringent auditing process to ensure labour-hire companies are engaging workers lawfully," said Abbott.
"What we see time and time again in the labour-hire industry is companies not complying with the requirements of the law in their employment contracts, with the most common breach being zero hour contracts and workers having no rights when being terminated, this seeks to amend that."
Moreover, First Union is presenting to the Education and Workforce Committee about the Employment Relations (Triangular Employment) Amendment Bill, where it will be asking the government to increase regulation around labour-hire to afford labour-hire workers the same ability to enforce the law as other workers.
According to the union, labour-hire workers typically include mothers returning to work after having children, young people who've just finished secondary school, and recent migrants.
Abbott said he is "very proud" of Countdown's new commitments in their collective agreements and the change has already made a positive impact on hundreds of labour-hire workers who work in the distribution centres.
"We would like to see other large companies follow the example that has been set here," he said.
"There is still far too much exploitation in this industry, fed largely by the fact that labour-hire agencies and the companies that engage them rely on the precarious nature of work to minimise the likely hood of workers enforcing their rights."